Conducted by Peter Dijkstra, the Radio Philharmonic Orchestra of Netherlands performs the Pavane in F-sharp minor, Op. 50, a short work by the French composer Gabriel Fauré written in 1887. Recorded on November 8, 2019, at the TivoliVredenburg in Utrecht, The Netherlands.
Gabriel Fauré's Pavane
Gabriel Fauré's "Pavane" is one of his most famous compositions, written in the late 19th century. Its full title is "Pavane in F-sharp minor, Op. 50", and it was originally composed for solo piano in 1887. However, Fauré quickly orchestrated the piece, and it's often heard in this form today.
The Pavane is characterized by its delicately haunting melody and intricate harmonies, which are very representative of Fauré's overall style. This style tends to be more subtle and refined than some of his Romantic contemporaries, preferring nuance and understatement to overt drama and emotional expression.
The piece is relatively short, usually lasting between six and seven minutes. It's written in the form of a pavane, which was a slow processional dance that was popular in the European courts of the 16th and 17th centuries. Despite this historical inspiration, the music itself is thoroughly modern, with Fauré's characteristic chromaticism and complex harmonic language.
In 1919, Fauré also arranged a version of the Pavane for choir, with lyrics written by Count Robert de Montesquiou. This choral version is also frequently performed, and the melancholic text fits well with the music's somber, contemplative mood.
Despite its relative brevity, the Pavane has had a long-lasting impact on the world of classical music and remains one of Fauré's most loved and frequently performed works.
The French musicologist, particularly noted as an expert on the life and music of Gabriel Fauré, Jean-Michel Nectoux writes that the Pavane has become one of the composer's best-known pieces, and "there will be few to deny that it is one of the most attractive of his lesser works: the flute theme, once heard, is not easily forgotten".
In a 1979 study, the British musicologist who specializes in French music from the late 19th to early 20th centuries, Robert Orledge describes the scoring of the Pavane as "delicate and airy, with some practical and inspired woodwind writing and a variety of string textures…" He adds that the strings sometimes double the viola part on either second violins or cellos, "perhaps for safety's sake".
After the opening flute theme, there is a more dramatic central section, comprising a series of four-bar sequences over bass pedals that descend whole tones – a favorite device of Fauré's. There are small and barely perceptible changes to the main theme during the work and reharmonizations that Orledge calls "a miracle of Fauréan ingenuity".
Sources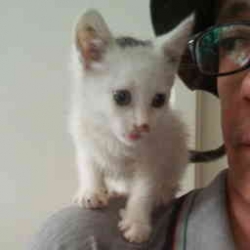 Latest posts by M. Özgür Nevres
(see all)