Conducted by Tomasz Chmiel, the Cracow Young Philharmonic Orchestra performs Gabriel Fauré's Pavane in F-sharp minor, Op. 50, a short work by the French composer written in 1887. Recorded during the 2013 Polish Nationwide Music Schools' Symphonic Orchestras Competition. This performance has won the Audience Award.
Gabriel Fauré's Pavane
Gabriel Fauré was a prominent French composer who lived from 1845 to 1924. He is well-known for his contributions to art songs, piano music, and choral works. One of his most famous pieces is the "Pavane," Op. 50, which was initially composed in 1887. It was originally a piano piece but is better known in Fauré's version for orchestra and optional chorus. It was first performed in Paris in 1888, becoming one of the composer's most popular works. Fauré also later made versions that incorporate a choir singing a set of lyrics by Robert de Montesquiou, a French Symbolist poet.
Musical Structure
The "Pavane" is written in F-sharp minor and follows a moderately slow tempo marked as "Andante molto moderato." It possesses a simple, yet deeply evocative melody that floats over rich, harmonic textures. The orchestration usually includes strings, flutes, oboes, clarinets, bassoons, and horns, contributing to a warm, lush sound.
Fauré's "Pavane" is in the ABA'Coda structure. It starts with the A section featuring the iconic melody, followed by the B section that presents contrasting material. The A section returns, and then the piece concludes with a C section and a short coda. If the choral version is performed, the choir usually enters during the B section and the C section.
Context and Interpretation
The "Pavane" is often associated with the Renaissance dance form of the same name, although Fauré's piece is not meant to be a historical or stylistic re-creation. Rather, the composer uses the title to evoke a sense of grace and elegance, drawing upon the characteristics of the dance to imbue the music with a sense of nostalgia and timelessness.
While the music's emotional tone is generally subdued and melancholic, interpretations can vary from one performance to another. The piece can convey different shades of emotion depending on the choices made by the conductor and performers, such as tempo, dynamics, and phrasing.
Significance
Over the years, the piece has gained significant popularity and is frequently performed in both its orchestral and choral versions. Its melody has become iconic, and it's often used in various settings outside of traditional classical concerts, such as in movies and advertisements. The piece has been adapted and arranged for various combinations of instruments and has inspired several jazz and popular music interpretations as well.
Gabriel Fauré plays his own Pavane [1913 recording]
Here is a 1913 recording of Gabriel Fauré playing his Pavane on piano. It was originally a piano piece.
Sources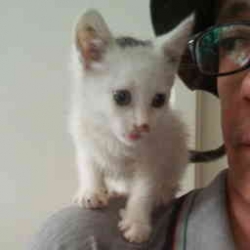 Latest posts by M. Özgür Nevres
(see all)