Georgian classical violinist Lisa Batiashvili plays Erbarme dich, mein Gott, actually an alto aria from Johann Sebastian Bach's St Matthew Passion (also frequently St Matthew's Passion; German: Matthäus-Passion), BWV 244 at Prinsengrachtconcert 2014. Her husband, oboist François Leleux plays the alto part. Batiashvili dedicates Bach's Erbarme dich to the victims of the MH17 plane crash in Ukraine.
Prinsengracht (Prince's Canal) is the third and outermost of the three main canals of Amsterdam. Together, these three canals form the "fourth outlay" of the city, an expansion project that was started in the year 1612 and took 50 years to build. When it was completed, the city had grown to 4 times its original size.
During the 17th century, the population grew from 50.000 to 200 000, which made it the 3rd biggest city in the world in those days, after London and Paris. Since 2009, the three main canals have been placed on the World Heritage list.
The concert was dedicated to the victims of the plane crash MH17 in Ukraine. She plays the work with her husband, oboist François Leleux. Malaysia Airlines Flight 17 (MH17/MAS17) was a scheduled international passenger flight from Amsterdam to Kuala Lumpur that crashed on 17 July 2014 after being shot down, killing all 283 passengers including 80 children and 15 crew on board.
Johann Sebastian Bach's Erbarme dich, mein Gott
"Erbarme dich, mein Gott" (which translates to "Have mercy, my God") is one of the most renowned and moving arias from J.S. Bach's St. Matthew Passion (Matthäus-Passion, BWV 244).
The St. Matthew Passion is a choral work by Johann Sebastian Bach that narrates the Passion of Christ as told in the Gospel of Matthew. "Erbarme dich" comes after the account of Peter's denial of Jesus, representing Peter's deep remorse and grief.
The aria is one of deep emotion and contrition. The intertwining melodies of the solo violin and the alto voice convey a profound sense of sorrow and repentance. When performed with the necessary emotion and technical skill, it's one of the pieces that can evoke powerful emotional responses in listeners.
Over the centuries, "Erbarme dich, mein Gott" has been acknowledged not just for its place within the religious context of the St. Matthew Passion, but also for its profound artistic and expressive value. It's been performed, recorded, and appreciated widely both within and outside of liturgical settings.
According to some sources, one of the greatest violinists of the 20th century, Yehudi Menuhin called the aria's lamenting solo violin obligato "the most beautiful piece of music ever written for the violin."
A very beautiful original version of the piece (mezzo-soprano: Julia Hamari, the Hungarian mezzo-soprano and alto singer in opera and concert). Violin: Otto Büchner, the famous German violinist (1924-2008).
Sources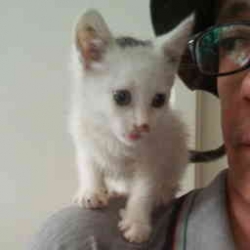 Latest posts by M. Özgür Nevres
(see all)