Widely considered one of the great violinists of the 20th century, Yehudi Menuhin performs Chaconne (Ciaccona) from Johann Sebastian Bach's Partita in D minor for solo violin (BWV 1004). Recorded in 1972 in Gstaad, Switzerland.
Johann Sebastian Bach's famous Chaconne
Johann Sebastian Bach composed The Partita in D minor for solo violin (BWV 1004) between 1717 and 1720. Bach wrote these pieces to show what the violin could do musically, and inevitably along the way had to make them (relatively) technical.
The movements:
Allemanda
Corrente
Sarabanda
Giga
Ciaccona (Chaconne)
Johann Sebastian Bach's Chaconne is regarded as one of the hardest (technically and aesthetically) pieces in the violin repertoire.
Composer Johannes Brahms (7 May 1833 – 3 April 1897) said of the piece: "The Chaconne is one of the most wonderful, incomprehensible pieces of music. On a single staff, for a small instrument, the man writes a whole world of the deepest thoughts and the most powerful feelings. If I were to imagine how I might have made, and conceived the piece, I know for certain that the overwhelming excitement and awe would have driven me mad."
According to Yehudi Menuhin, the Chaconne is "…the greatest structure for solo violin that exists."
Violinist Joshua Bell once said Bach's Chaconne is "not just one of the greatest pieces of music ever written, but one of the greatest achievements of any man in history. It's a spiritually powerful piece, emotionally powerful, structurally perfect."
1990 Nobel Memorial Prize winner American economist Harry Markovitz (b. 1927) said: "If I had to vote for what is the greatest piece of music ever conceived by the human mind, I'd have a hard time choosing between the Chaconne that ends Bach's second partita for unaccompanied violin or his Chromatic Fantasy and Fugue for the piano."
What is a chaconne?
A chaconne is a type of musical composition often used as a vehicle for a variation on a repeated short harmonic progression, usually involving a relatively short repetitive bass-line (ground bass) which offers a compositional outline for variation, decoration, figuration, and melodic invention.
It originated and was particularly popular in the Baroque era; a large number of Chaconnes exist from the 17th- and 18th- centuries.
Sources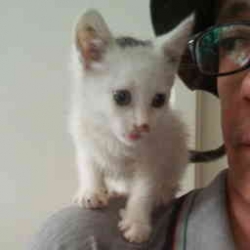 Latest posts by M. Özgür Nevres
(see all)