Conducted by Rico Saccani, the Hungarian Symphony Orchestra Budapest plays Johannes Brahms' Hungarian Dance No. 5 at the Wiener Musikverein, Austria.
Hungarian Dance No. 5 by Johannes Brahms
The Hungarian Dances by Johannes Brahms (WoO 1), are a set of 21 lively dance tunes based mostly on Hungarian themes, completed in 1869.
They vary from about a minute to four minutes in length. They are among Brahms's most popular works and were certainly the most profitable for him. Each dance has been arranged for a wide variety of instruments and ensembles. Brahms originally wrote the version for piano four-hands and later arranged the first 10 dances for solo piano.
Hungarian Dance No. 5 was the most popular and recognizable of the dances, used in popular media like cartoons, movies, and even video games during the 20th century, often to suggest an Eastern European setting. originally wrote the version for piano four-hands too, like the other "Hungarian dances", it was orchestrated by the Czech composer Antonin Dvořák (8 September 1841 – 1 May 1904).
Only numbers 11, 14, and 16 are entirely original compositions. The most famous Hungarian Dance is No. 5 in F♯ minor, which was based on the csárdás by Béla Kéler titled "Bártfai emlék" which Brahms mistakenly thought was a traditional folksong.
Hungarian Symphony Orchestra
The Hungarian Symphony Orchestra Budapest counts today without a doubt among the finest orchestras within its country, well known for its excellent recordings and concert tours.
The origins of the orchestra go back to 1907 when the Hungarian Post founded a symphony orchestra. This orchestra soon became one of the major orchestras in Hungary. It had its own concert and rehearsal hall, a regular concert series in Budapest, and recorded a great number of CDs.
In 2007, the funding of the Orchestra was dramatically reduced. As a result of this, the management and the majority of those musicians who had left decided to continue their work with private and public funding under the name HUNGARIAN SYMPHONY ORCHESTRA BUDAPEST.
The Wiener Musikverein, commonly shortened to Musikverein, is a concert hall in the Innere Stadt borough of Vienna, Austria. It is the home to the Vienna Philharmonic orchestra.
Sources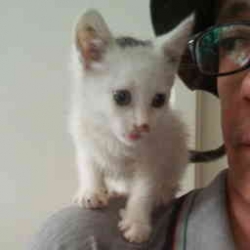 Latest posts by M. Özgür Nevres
(see all)