Conducted by Tomomi Nishimoto (see notes 1), the Russian Bolshoi Symphony Orchestra plays Hungarian Dance No. 5 by Johannes Brahms.
The Hungarian Dances by Johannes Brahms (WoO 1), are a set of 21 lively dance tunes based mostly on Hungarian themes, completed in 1869. They are among Brahms's most popular works and were certainly the most profitable for him.
Only numbers 11, 14, and 16 are entirely original compositions. The most famous Hungarian Dance is No. 5 in F♯ minor, but even this dance was based on the csárdás by Béla Kéler (see notes 2) titled "Bártfai emlék" which Brahms mistakenly thought was a traditional folk song.
NOTES
Tomomi Nishimoto is a Japanese female conductor. She was born in Osaka, Japan on April 22, 1970. She has conducted many European orchestras such as Monte Carlo Philharmonic Orchestra, Royal Philharmonic Orchestra, Budapest Philharmonic Orchestra, Romanian State Philharmonic Orchestra (George Enescu), Lithuanian Chamber Orchestra, and Latvian National Symphony Orchestra. In addition to her activities with the orchestras, Nishimoto has also collaborated with Prague National Opera and the Hungarian State Opera as an opera conductor.
Béla Kéler, also known as Adalbert Kéler and Adalbert Paul von Kéler, was born as Albert Paul Keler on 13 February 1820 in Bártfa, (since 1920 Bardejov), Sáros County, Kingdom of Hungary, died 20 November 1882 in Wiesbaden), was a Hungarian composer and conductor of Slovak origin. He was very popular as a composer of orchestral and dance music and was looked upon as one of the best writers of violin solos. His overtures and compositions for small orchestras were long popular in the United States and England. Johannes Brahms based one of his Hungarian Dances on a csárdás by Kéler (he mistakenly thought it was a genuine Hungarian folk melody), while Anton Bruckner copied the instrumentation and form (but not the harmony) of Kéler's Apollo-Marsch (also called Mazzuchelli-Marsch) exactly for his own March in E-flat major. (The Apollo Marsch was later mistaken for a work of Bruckner's).
SOURCES
Hungarian dances on Wikipedia
Béla Kéler on Wikipedia
Tomomi Nishimoto on Wikipedia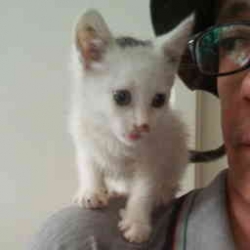 Latest posts by M. Özgür Nevres
(see all)