Accompanied by the Karol Szymanowski Academy of Music Orchestra, the Polish bassoonist Klaudia Abramczuk performs Antonio Vivaldi's Bassoon Concerto in E Minor, RV 484. Conductor: Marta Kluczyńska. Recorded during the 3rd Polish Nationwide Music Schools' Symphonic Orchestras Competition in 2015.
Antonio Vivaldi's Bassoon Concerto in E minor, RV 484
Antonio Vivaldi's Bassoon Concerto in E minor, RV 484, is a remarkable example of his proficiency as a composer, as well as his exceptional understanding of the capabilities of the bassoon. Vivaldi was one of the earliest composers to explore the potential of the bassoon as a solo instrument, and he wrote a total of 39 concertos for the instrument, a testament to his affinity for its unique tonal qualities.
The concerto, like most of Vivaldi's concertos, follows the traditional fast-slow-fast three-movement structure of the Italian Baroque concerto.
I. Allegro poco
The first movement begins with a lively, rhythmic theme played by the orchestra. The solo bassoon enters with the same theme, demonstrating the virtuosity of the performer with rapid passages and arpeggios. The interplay between the soloist and the orchestra is a characteristic feature of the concerto, with the bassoon often mimicking or responding to the strings.
II. Andante
The second movement is significantly slower and more reflective. The bassoon takes center stage here, with the strings providing a gentle, steady accompaniment. This movement highlights the lyrical capabilities of the bassoon, with its rich, sonorous low register and its ability to produce a singing tone in the higher registers.
III. Allegro
The final movement returns to the energetic, driving rhythms of the first movement. The solo bassoon part is full of rapid, virtuosic passages, but Vivaldi also provides moments of contrast with more lyrical, melodic lines. The movement concludes with a bright, brisk coda that brings the concerto to an exhilarating close.
The Bassoon Concerto in E minor, RV 484, is a fantastic showcase for the bassoon. Vivaldi's ability to write idiomatically for the instrument, combined with his innate sense of melody and rhythm, makes this work a standout in the bassoon repertoire. It's a testament to Vivaldi's innovative approach to composition and his willingness to explore the potential of different instruments.
Sources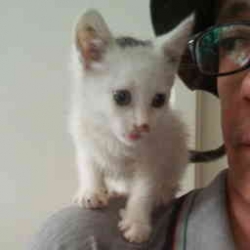 Latest posts by M. Özgür Nevres
(see all)