Accompanied by the Israeli pianist Itamar Golan on piano, Dutch violinist Janine Jansen performs Après un rêve, a classical art song composed by French composer Gabriel Fauré (1845-1924). It was originally written for voice and piano in 1877, with lyrics by Romain Bussine (1830-1899). The title translates to "After a Dream" in English.
Fauré's Après un rêve
Après un rêve is the first song of the Trois mélodies, Op. 7, a set of mélodies for solo voice and piano, by Gabriel Fauré. In "Après un rêve" (After a Dream), a dream of romantic flight with a lover, away from the earth and "towards the light", is described. However, upon awakening, the dreamer longs to return to the "mysterious night" and the ecstatic falsehood of his dream. The poem's text is an anonymous Italian poem freely adapted into French by Romain Bussine.
The song is known for its expressive melody and hauntingly beautiful harmonies. The lyrics describe a dream that has ended, and the longing to return to that peaceful state of mind. The music is reflective and melancholic, with a sense of yearning and nostalgia.
The song has been arranged for various instruments, including the cello, violin, and piano, and has become a beloved piece in the classical repertoire. It has been performed and recorded by numerous renowned singers, including Dietrich Fischer-Dieskau, Jessye Norman, and Plácido Domingo.
Après un rêve lyrics [French]
Dans un sommeil que charmait ton image
Je rêvais le bonheur, ardent mirage,
Tes yeux étaient plus doux, ta voix pure et sonore,
Tu rayonnais comme un ciel éclairé par l'aurore;
Tu m'appelais et je quittais la terre
Pour m'enfuir avec toi vers la lumière,
Les cieux pour nous entr'ouvraient leurs nues,
Splendeurs inconnues, lueurs divines entrevues,
Hélas! Hélas! triste réveil des songes
Je t'appelle, ô nuit, rends-moi tes mensonges,
Reviens, reviens radieuse,
Reviens ô nuit mystérieuse!
English Translation
In a sleep charmed by your image
I dreamed of happiness, ardent mirage,
Your eyes were softer, your voice pure and sonorous,
You shone like a sky lit by dawn;
You called me and I left the earth
To flee with you towards the light,
The heavens half-opened their clouds for us,
Unknown splendors, glimpses of divine gleams,
Alas! Alas! sad awakening from dreams
I call you, O night, give me back your lies,
Come back, come back radiant,
Return, O mysterious night!
Sources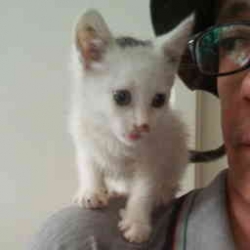 Latest posts by M. Özgür Nevres
(see all)