Moldovan violinist Rusanda Panfili and the Austrian pianist of Bulgarian descent Donka Angatscheva perform Après un rêve, a classical art song composed by French composer Gabriel Fauré (1845-1924). The piece was originally written for voice and piano in 1877, with lyrics by Romain Bussine (1830-1899). The title translates to "After a Dream" in English. Recorded at the Bank Austria Salon in Vienna, Austria.
Gabriel Fauré's Après un rêve
"Après un rêve" (After a Dream), composed by Gabriel Fauré, is one of his most beloved and enchanting works. Originally written for voice and piano as part of his "Trois mélodies" Op. 7 in 1878, the piece has since been transcribed for various instruments and is celebrated for its lyrical beauty and poignant expressiveness.
The song is set to a French poem by Romain Bussine, which describes the dream of an idyllic love and the longing to return to that dream state. The text speaks of flying away to a light-filled sky and to a love beyond the human realm, only to wake up to the disappointment of reality. This theme of an idealized, dream-like love that transcends the mundane world is a common motif in the Romantic era's artistic expressions.
Fauré's musical setting of the poem is both evocative and deeply emotional. The piece opens with a gentle, flowing piano introduction that sets a mood of wistful longing. The melody, first introduced by the voice (or lead instrument in transcriptions), is expressive and yearning, capturing the essence of the dream and the pain of its loss.
One of the defining features of "Après un rêve" is its harmonic richness. Fauré, known for his harmonic sophistication, uses chromaticism and lush chord progressions to convey a sense of longing and unresolved desire. The harmony often shifts between major and minor, reflecting the interplay between the dream and reality, between joy and sadness.
The structure of the piece is relatively simple, yet it allows for a great deal of emotional depth. The melody is both memorable and haunting, with its soaring high points and gentle lows. The piano accompaniment is integral to the piece, providing not just a harmonic foundation but also contributing to the overall atmosphere with its delicate arpeggios and sensitive interplay with the melody.
Fauré's use of dynamics and tempo in "Après un rêve" adds to the expressiveness of the piece. The music swells and recedes, mirroring the ebb and flow of emotions associated with the dream and its aftermath.
"Après un rêve" is a masterpiece of French art song, showcasing Fauré's talent for setting poetry to music in a way that is both beautifully lyrical and deeply expressive. The piece remains a favorite in the vocal repertoire and is often performed and recorded in various arrangements, attesting to its enduring appeal and versatility. Its blend of melodic beauty, harmonic richness, and emotional depth makes it a timeless work that continues to move and inspire audiences.
Après un rêve lyrics [French]
Dans un sommeil que charmait ton image
Je rêvais le bonheur, ardent mirage,
Tes yeux étaient plus doux, ta voix pure et sonore,
Tu rayonnais comme un ciel éclairé par l'aurore;
Tu m'appelais et je quittais la terre
Pour m'enfuir avec toi vers la lumière,
Les cieux pour nous entr'ouvraient leurs nues,
Splendeurs inconnues, lueurs divines entrevues,
Hélas! Hélas! triste réveil des songes
Je t'appelle, ô nuit, rends-moi tes mensonges,
Reviens, reviens radieuse,
Reviens ô nuit mystérieuse!
English Translation
In a sleep charmed by your image
I dreamed of happiness, ardent mirage,
Your eyes were softer, your voice pure and sonorous,
You shone like a sky lit by dawn;
You called me and I left the earth
To flee with you towards the light,
The heavens half-opened their clouds for us,
Unknown splendors, glimpses of divine gleams,
Alas! Alas! sad awakening from dreams
I call you, O night, give me back your lies,
Come back, come back radiant,
Return, O mysterious night!
Sources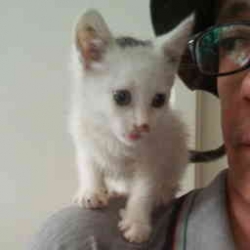 Latest posts by M. Özgür Nevres
(see all)