Accompanied by the Italian early music ensemble Il Giardino Armonico (English: The Harmonious Garden), the French piano duo Katia and Marielle Labèque perform Johann Sebastian Bach's Concerto for 2 Harpsichords & Strings in C Major, BWV 1061 on fortepianos. Conductor: Giovanni Antonini. The piece is played here on period instruments. The only difference is instead of harpsichords, the Labèque sisters play fortepianos. This concert took place in 2000 at the Musikverein in Vienna.
Johann Sebastian Bach's Concerto for 2 Harpsichords & Strings in C Major, BWV 1061
There are three movements. With start times in the video above:
00:00 I. without tempo designation
07:15 II. Adagio ovvero Largo
11:56 III. Fugue
The 13 concertos that Johann Sebastian Bach (1685 – 1750) wrote for one or more harpsichords with orchestral accompaniment are significant in music history. In a sense, they mark the beginning of the story of the piano concerto, which was then developed by the Bach sons.
In almost all of the harpsichord concertos, Bach drew on his own earlier works and arranged them for this keyboard instrument, which was popular at the time. The harpsichord concertos were written for the Collegium Musicum in Leipzig, a student orchestra that Bach led from 1723 and with which he held regular concerts in a coffee house.
The Concerto for two harpsichords, strings, and basso continuo in C major, written between 1732 and 1735, was probably originally meant for two harpsichords only. This, at least, is suggested by the fact that the string orchestra has no independent role. In the first and third movements, it only doubles the harpsichord part, in the middle movement the two keyboard instruments even play without accompaniment.
The special feature of this concerto is that Katia and Marielle Labèque play the harpsichord part on fortepianos. Thus, although the sound seems historical, it has a much sharper profile.
Katia and Marielle Labèque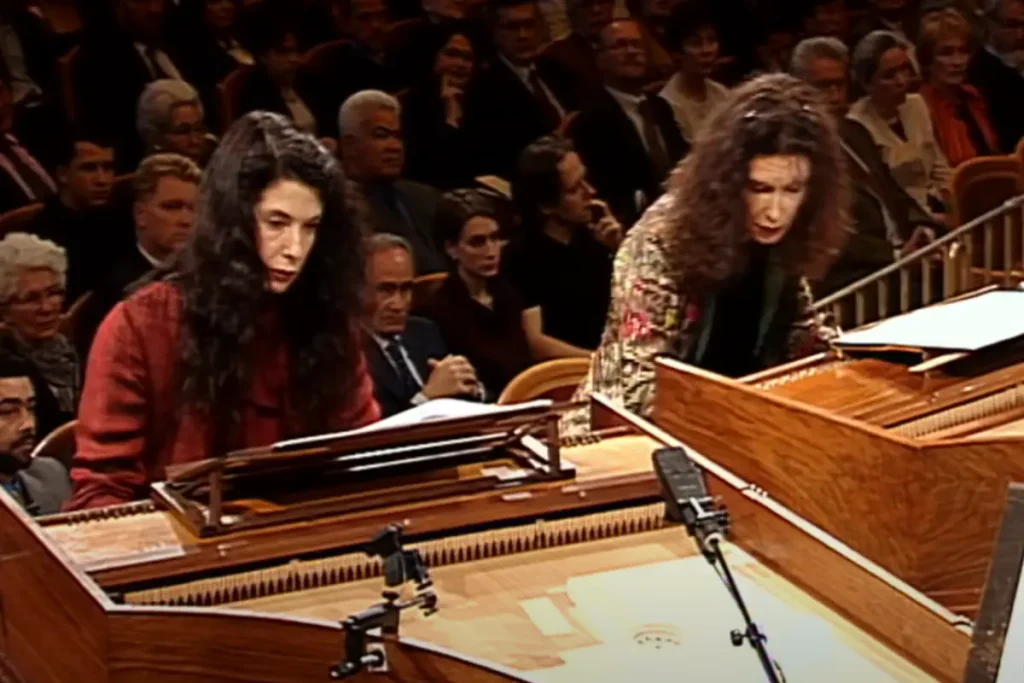 The Labèque sisters, Katia (born 11 March 1950) and Marielle (born 6 March 1952), are an internationally known French piano duo.
They are renowned for their ensemble of synchronicity and energy. Their musical ambitions started at an early age and they rose to international fame with their contemporary rendition of Gershwin's Rhapsody in Blue (one of the first gold records in classical music) and have since developed a stunning career with performances worldwide.
Under the direction of John Adams, Semyon Bychkov, Sir Colin Davis, Gustavo Dudamel, Gustavo Gimeno, Mirga Grazinyte-Tyla, Pietari Inkinen, Louis Langrée, Zubin Mehta, Juanjo Mena, Andres Orozco-Estrada, Seiji Ozawa, Antonio Pappano, Matthias Pintscher, Georges Pretre, Sir Simon Rattle, Santtu Matias Rouvali, Esa-Pekka Salonen, Michael Tilson Thomas, and Jaap van Zweden, they have played with the most prestigious orchestras such as:
The Berlin Philharmonic Orchestra
Bayerischer Rundfunk, Boston Symphony
Chicago Symphony
Cleveland Orchestra
Czech Philharmonic
Dresden Staatskapelle
Filarmonia della Scala
Leipzig Gewandhaus
London Symphony
London Philharmonic
Los Angeles Philharmonic
New York Philharmonic
Orchestre de Paris
Philadelphia Orchestra
Royal Concertgebouw Amsterdam
Santa Cecilia and Vienna Philharmonic
They have appeared with Baroque music ensembles such as The English Baroque Soloists with Sir John Eliot Gardiner, Il Giardino Armonico with Giovanni Antonini, Musica Antica with Reinhard Goebel, and Venice Baroque with Andrea Marcon, il Pomo d'Oro with Maxim Emelyanichev and also toured with The Age of Enlightenment and Sir Simon Rattle.
Katia and Marielle have had the privilege of working with many composers including Thomas Adès, Louis Andriessen, Luciano Berio, Pierre Boulez, Bryce Dessner, Philip Glass, Osvaldo Golijov, György Ligeti, Nico Muhly, and Olivier Messiaen.
At Walt Disney Concert Hall in Los Angeles they presented the world premiere of Philip Glass's new Concerto with the Los Angeles Philharmonic Orchestra under the direction of Gustavo Dudamel, the world premiere of Bryce Dessner's concerto at Royal Festival Hall with the London Philharmonic Orchestra and John Storgards and the new concerto written by Nico Muhly " in Certain Circles " was premiered by Orchestre de Paris with Maxim Emelyanichev in 2021 and New York Philharmonic with Jaap van Zweden in 2022.
Another recent highlight was the tour with the Filarmonica Joven de Colombia under Andrés Orozco-Estrada, through Germany, Austria, and Holland.
The Labeques play in festivals and renowned venues worldwide including the Vienna Musikverein, Hamburg Musikhalle, Munich Philharmonie, Carnegie Hall, Royal Festival Hall, La Scala, Berlin Philharmonie, Blossom, Hollywood Bowl, Lucerne, BBC Proms, Ravinia, Tanglewood, and Salzburg. An audience of more than 33,000 attended a gala concert with the Berlin Philharmonic conducted by Sir Simon Rattle at Berlin's Waldbuhne, now available on DVD (EuroArts).
A record audience of more than 100,000 attended the Vienna Summer Night Concert in Schonbrunn (now available on CD and DVD by SONY). More than 1.5 million viewers followed the event worldwide on television.
Sources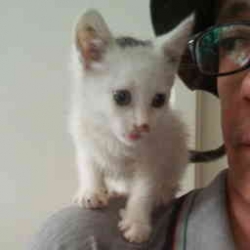 Latest posts by M. Özgür Nevres
(see all)