In a special collaboration with Gotham Early Music Scene (GEMS) and the California-based period ensemble Voices of Music, Antonio Vivaldi's Violin Concerto in D Major, RV 208 (Grosso Mogul) is performed on original instruments. Baroque violin: Augusta McKay Lodge. Recorded on October 6, 2022, in New York City.
Voices of Music
Hanneke van Proosdij & David Tayler, directors
Aniela Eddy, Kati Kyme, Isabelle Seula Lee, Augusta McKay Lodge and Shelby Yamin, baroque violin
Kyle Miller and Maureen Murchie, baroque viola
Ana Kim and William Skeen, baroque cello
Doug Balliett, baroque bass
Dongsok Shin, baroque organ
Hanneke van Proosdij, harpsichord
David Tayler, archlute
Producer: John Thiessen
Video director: Murat Eyüboğlu
Audio Engineer: David Tayler
Harpsichord by John Phillips
Vivaldi's Violin Concerto in D Major, RV 208 (Grosso Mogul)
Grosso mogul (also known as [The] Great Moghul), RV 208, is a violin concerto in D major by Antonio Vivaldi. The concerto, in three movements, is an early work by the Venetian composer.
Around the mid-1710s Johann Sebastian Bach transcribed the concerto for organ, BWV 594, in C major.
A simplified version of the violin concerto, RV 208a, without the elaborated cadenzas that appear in manuscript versions of RV 208, and with a different middle movement, was published around 1720 in Amsterdam as concerto #11 of Vivaldi's Op. 7.
The three movements are:
Allegro, 4/4, D major. The opening Allegro combines grand scales with trumpet-like flourishes and includes one of the original cadenzas from the time of Vivaldi.
Recitative: Grave, 4/4, B minor. This movement is performed by the violin soloist exclusively accompanied by the thoroughbass.
Allegro, 3/44, D major. The finale of Grosso Mogul is in Ritornello form and is the most virtuosic of the 3 movements.
The Grosso Mogul survives in three manuscripts:
Vivaldi's autograph score that conserved in Turin.
A copy of the parts, conserved in the Landesbibliothek Mecklenburg-Vorpommern Günther Uecker [de] in Schwerin.
Another copy of the parts, conserved in Cividale del Friuli.
The Grosso Mogul title appears on the Schwerin manuscript, which was written before 1717. According to Michael Talbot, the name of the concerto can possibly be linked to Domenico Lalli's Il gran Mogol opera libretto, a setting that had been presented in Naples in 1713. Later settings of this libretto include Giovanni Porta's, staged in Venice in 1717, and Vivaldi's RV 697 (1730).
The Schwerin and Cividale del Friuli copies of the concerto contain two variants of extended cadenzas for unaccompanied violin, in the first and last movements of the concerto. The autograph version indicates where such cadenzas can be inserted in these movements but does not contain the cadenzas. A manuscript with the written-out cadenzas must have been circulating before c. 1713-1714 when Bach transcribed such a version for solo organ (BWV 594).
An earlier version of the concerto, RV 208a, was probably composed by c. 1712-1713. This version has a different middle movement than the RV 208 version. Vivaldi seems to have had no supervision over the Op. 7 collection, published around 1720 in Amsterdam by the Roger firm, in which the older RV 208a version of the concerto was retained. This version of the concerto does not contain the extended cadenzas, nor an indication of where such cadenzas could be inserted.
Augusta McKay Lodge
Augusta McKay Lodge is an award-winning historically informed violinist, enjoying a blossoming career as a leader and soloist at a young age. Already an experienced leader in the field, McKay Lodge performs regularly as concertmaster with Les Arts Florissants and Les Musiciens de Saint-Julien, and recently with Opera Fuoco at the Theatre des Champs-Elysees.
She has also guest directed the Philharmonia Baroque Orchestra Chamber Players as a substitute for Richard Egarr. In the past, she has held concertmaster of Bach Akademie Charlotte, The American Classical Orchestra, and Teatro Nuovo.
As a soloist, McKay Lodge has enjoyed multiple concerto appearances with the Indianapolis Baroque Orchestra, Juilliard415, and Voices of Music. She has appeared in Carnegie Hall, Lincoln Center's Alice Tully Hall, the Concertgebouw's Kleine Zaal, the Metropolitan Museum, the Kosciuszko Foundation, and William Christie's festival Dans les Jardins de William Christie.
A regular violinist with Voices of Music, she solos in numerous 4k high-definition videos on their successful YouTube channel. McKay Lodge's discography includes award-winning, globally recognized solo albums Beyond Bach and Vivaldi and Corelli's Band (Naxos), and an equally acclaimed chamber music disc with her sister Georgina McKay Lodge, J.G. Graun: Chamber Music from the Court of Frederick the Great (Brilliant Classics).
An avid chamber musician, McKay Lodge is a founding member of ensembles Voyage Sonique (New York) and Spielerei Piano Trio (Amsterdam). She performs regularly with the Ensemble Jupiter, including their recent rave debut at Carnegie Hall, and Le Consort in France.
McKay Lodge is an English Concert American Fellow, a Juilliard-Mercury Fellow, and a Kovner Fellow, and holds degrees from Oberlin Conservatory of Music, Indiana University Jacobs School, and from The Juilliard School, completing her education at just 25 years old. McKay Lodge performs on a historical Jean-Baptiste Vuillaume (1867) and a baroque-copy Jason Viseltear (2014) violins, depending on the repertoire.
She is based in Paris, France.
Sources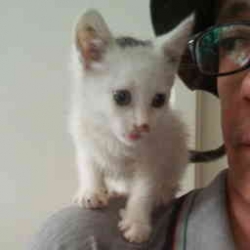 Latest posts by M. Özgür Nevres
(see all)