Accompanied by the Italian early music ensemble Il Giardino Armonico (English: the Harmonious Garden), the Italian violinist Enrico Onofri performs Antonio Vivaldi's Violin Concerto in D major, RV 208 "Grosso Mogul". Conductor: Giovanni Antonini. It is the eleventh of Twelve Concertos, Op. 7, a collection of concertos written by the Italian Baroque composer in 1716-1717.
Vivaldi's Violin Concerto in D major, RV 208
The Vivaldi Violin Concerto in D major, RV 208, also known as "Il Grosso Mogul" or "The Great Mogul," is a renowned piece composed by Antonio Vivaldi, an Italian Baroque composer. The concerto is part of a larger collection of violin concertos called "La cetra" (The Lyre).
The concerto is composed in three movements, following the typical fast-slow-fast structure of Baroque concertos. Here is a breakdown of each movement:
Allegro: The concerto begins with a lively and energetic movement in the key of D major. It features virtuosic passages for the solo violin, showcasing the performer's technical skill and agility. The orchestra provides a lively accompaniment, often engaging in a spirited dialogue with the soloist.
Grave – Recitative: The second movement is unique in that it combines the characteristics of both a slow movement and a recitative. It starts with a solemn and expressive Grave section, which is followed by a recitative-like passage where the solo violin improvises freely over a simple bass accompaniment. This section allows the soloist to showcase their interpretive abilities and adds a touch of improvisatory freedom to the concerto.
Allegro: The final movement returns to a fast tempo, creating a sense of joyous energy. It features a lively dance-like character and showcases Vivaldi's signature rhythmic drive. The solo violin engages in dazzling runs, trills, and virtuosic passages while being accompanied by the orchestra.
The "Grosso Mogul" nickname of the concerto is thought to refer to the Mughal Emperor Aurangzeb, who was referred to as "The Great Mogul" during his reign in India. The reason behind this association is unclear, as Vivaldi had no known connection to India or the Mughal Empire.
The Vivaldi Violin Concerto in D major, RV 208, is considered one of Vivaldi's most popular violin concertos and is frequently performed by violinists today. It exemplifies Vivaldi's mastery of the concerto form, his brilliant violin writing, and his ability to create expressive and captivating music.
Enrico Onofri
Enrico Onofri is born in Ravenna, Italy. His career began with an invitation from Jordi Savall to be concertmaster of La Capella Real. Very soon he also found himself working with groups such as Concentus Musicus Wien, Ensemble Mosaiques, and Concerto Italiano. From 1987 to 2010, he was a concertmaster and soloist with Il Giardino Armonico.
His conducting career began in 2002 to great critical acclaim, receiving invitations from orchestras and festivals in Europe, Japan, and Canada. From 2004 to 2013 he's been principal conductor of Divino Sospiro. Since 2006 he's guest conductor with Orquesta Barroca de Sevilla.
He conducts as well Camerata Bern, Festival Strings Lucerne, Kammerorchester Basel, Orchestra Ensemble Kanazawa, Cipango Consort Tokyo, Real Orquesta de Sevilla, Orchestre de Clermont Ferrand, Orchestre de l'Opéra de Lyon, Kammerorchester Basel, etc.
He founded the chamber group Imaginarium Ensemble to perform the Italian baroque repertoire.
Enrico Onofri performed in the world's most famous concert hall including the Musikverein and Konzerthaus in Vienna, Mozarteum in Salzburg, Philarmonie and Unter den Linden Operahouse in Berlin, Alte Oper in Frankfurt, Concertgebouw in Amsterdam, Teatro San Carlo in Naples, Carnegie Hall and Lincoln Center in New York, Wigmore Hall and Barbican Hall in London, Tonhalle in Zurich, Théâtre des Champs-Elysées and Théâtre du Châtelet in Paris, Auditorio Nacional in Madrid, Oji Hall in Tokyo, Osaka Symphony Hall, Colon in Buenos Aires, with artists like Nikolaus Harnoncourt, Gustav Leonhardt, Christophe Coin, Cecilia Bartoli, and Katia and Marielle Labèque.
Many of Enrico Onofri's recordings with Teldec, Decca, Astrée, Naive, Deutsche Harmonia Mundi/Sony, Passacaille, Nichion, Winter&Winter, Opus111, Virgin, Zig Zag Territoires, etc., have been awarded prestigious international prizes, such as the Gramophone Award, Grand Prix des Discophiles, Echo-Deutsche Schallplattenpreis, Premio Caecilia, Premio Fondazione Cini of Venice, La Nouvelle Academie du Disque and numerous Diapason d'Or, Choc de la Musique, 10 de Répertoire des disques compacts. His concerts are broadcasted by European, American, Asian, and Australian networks.
Since 2000, Enrico Onofri is a professor of baroque violin and baroque music interpretation at the Conservatorio Bellini in Palermo. He has been invited to give master classes throughout Italy, Europe, and Japan; he's been a tutor and invited conductor with EUBO, the European Union Baroque Orchestra, and recently the Juilliard School invited him to teach a master class in New York.
Sources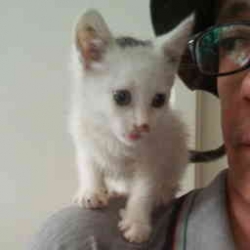 Latest posts by M. Özgür Nevres
(see all)