Italian early music ensemble Il Giardino Armonico (English: The Harmonious Garden) performs Antonio Vivaldi's Violin Concerto in D minor, RV 242, "per Pisendel". Soloist: Enrico Onofri, the Italian violinist and conductor specializing in Baroque music. Conductor: Giovanni Antonini. In this performance, which took place in 2000 at the Musikverein, Vienna, period instruments were used.
Antonio Vivaldi's Violin Concerto in D minor, RV 242
The Concerto in D minor (RV 242, and according to another count also Op. 8, No. 7) was composed in 1725 at the latest when the first print was published. This violin concerto offers the soloist the best opportunity to demonstrate his skills – and in a different way in each of the three movements (fast/slow/fast).
Allegro. It is an extended cadenza by the violin that keeps the listener in suspense
Largo (G minor). The slow middle movement is dominated by the violin part, while the orchestra fades completely into the background.
Allegro. In the final movement, the violin enters into a virtuosic dialogue with the orchestra.
Antonio Vivaldi (1678 – 1741) was both a first-class violinist and a widely-known violin teacher. One of his students was the composer and violinist Johann Georg Pisendel (1688 – 1755), who was the concertmaster of the renowned Hofkapelle in Dresden from 1712 to 1755.
In 1716, Pisendel was allowed to accompany his employer, the young Saxon Elector Friedrich August, on a trip to Venice, where he took violin lessons with Vivaldi for about a year.
The teacher/student relationship soon became a friendship, and Vivaldi dedicated a number of works to his best student, including six violin concertos. The close relationship between Pisendel and Vivaldi meant that the works of the Italian composer rapidly became known throughout Saxony.
Enrico Onofri
Enrico Onofri (born 1 April 1967) is an Italian violinist and conductor specializing in Baroque music.
Born in Ravenna, Onofri is often invited to participate in the productions of ensembles such as La Capella Reial de Catalunya conducted by Jordi Savall, the Concerto Italiano conducted by Rinaldo Alessandrini, and the Concentus Musicus Wien conducted by Nikolaus Harnoncourt.
Since 1987, he has been concertmaster of the ensemble Il Giardino Armonico and has made recordings for the Teldec label, performing the Italian repertoire for violin and orchestra.
Since 2002, Onofri has performed in Europe and Japan also as a conductor. Since 2005, he has been the director of the Divino Sospiro ensemble at the Belém Cultural Center in Lisbon. In 2000, he founded the ensemble Imaginarium.
A loyal collaborator of Giovanni Antonini and his ensemble Il Giardino Armonico, he recorded the complete Concerti da Camera by Antonio Vivaldi with him. He has recorded for several labels, including Virgin, Opus 111, Teldec, Astrée, and Outhere.
In 2008 he was invited to conduct and accompany the European Union Baroque Orchestra (EUBO) on a concert tour through Europe.
Since 2000 he has been teaching Baroque violin at the Bellini Conservatory in Palermo.
As of 2022, Onofri is:
Principal conductor of the Filarmonica Toscanini in Parma
Principal guest conductor of the Haydn Philharmonie in Eisenstadt
Associated conductor of the Orchestre National d'Auvergne
Associated Conductor of the Münchener Kammerorchester
Music director and conductor of the Academia Montis Regalis orchestra
Sources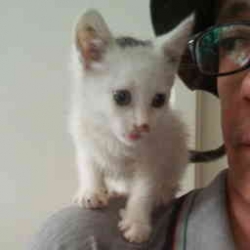 Latest posts by M. Özgür Nevres
(see all)