Italian mezzo-soprano Cecilia Bartoli joins the French-Italian mezzo-soprano Lea Desandre with Thomas Dunford and the ensemble Jupiter in the world premiere recording of the delicate mezzo-soprano duet "Io piango" – "Io peno" by Giuseppe de Bottis (1678-1753), from his 1707 opera Mitilene, Regina delle Amazzoni.
The program of this album, titled "Amazone", Lea Desandre's debut recording with Warner Classics, showcases rare gems by Vivaldi, Cavalli, Rameau & many more. In addition to the Baroque icon Cecilia Bartoli, Lea has also performed separate tracks with guests Véronique Gens and William Christie.
Video: Deyan Parouchev
Giuseppe de Bottis (1678-1753) was an 18th Century composer and organist. He was a composer for the Teatro dei Fiorentini (one of the most prestigious Neapolitan opera theatres from the 17th to the 19th century in Naples) and Teatro San Bartolomeo (a Neapolitan opera house, active mainly between the seventeenth and eighteenth centuries in Naples) and a musician of the Cappella Reale (Chapel Royal of Naples).
He was also active as a "maestro di cappella" in the house of the Prince of Bisignano and in several sacred institutions including the Conservatorio della Solitaria, the church of San Luigi di Palazzo, the church of Gesù Nuovo, and the church of Santa Maria la Nova.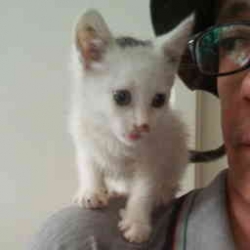 Latest posts by M. Özgür Nevres
(see all)