Musicians of the renowned Baroque music Ensemble Les Arts Florissants perform pieces from Baroque era composers Claudio Monteverdi, Girolamo Frescobaldi, Joan Ambrosio Dalza, George Frideric Handel, and Tarquinio Merula. Published by the Les Arts Florissants channel.
Musicians:
Lea Desandre: Mezzo-soprano
Théotime Langlois de Swarte: violin
Sophie de Bardonnèche: violin
Cyril Poulet: cello
Hugo Abraham: contrbass
Thomas Dunford: lute
Programme:
With starting times in the video:
4:41 Girolamo Frescobaldi – Se l'aura spira
7:12 Joan Ambrosio Dalza – Calata
9:01 George Frideric Handel – Ombra mai fu (Extrait de Serse)
12:41 Tarquinio Merula – Canzonetta spirituale sopra alla nanna and Ciaconna
15:55 Claudio Monteverdi – Quel sguardo sdegnosetto
Les Arts Florissants
Founded in 1979 by William Christie, Les Arts Florissants is one of the best-known baroque-music ensembles in the world. Established in the name of creativity, pleasure, and sharing, the Ensemble (which takes its name from a short opera by Marc-Antoine Charpentier) has played a pioneering role in the revival of a repertoire that had been largely forgotten and which is now enjoyed across the globe in all the most prestigious concert houses.
This pioneering spirit has never died, and Les Arts Florissants' two artistic directors, William Christie and Paul Agnew continue the Ensemble's tradition of research and innovation today.
Sources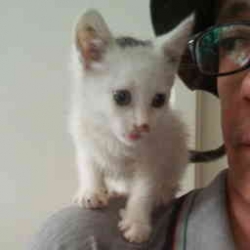 Latest posts by M. Özgür Nevres
(see all)