Accompanied by the award-winning early music ensemble Voices of Music, the American countertenor Christopher Lowrey performs "Ombra mai fu", the opening aria from the 1738 opera Serse by George Frideric Handel. A 4K, Ultra HD video from the Voices of Music "Art of the Countertenor" concert, March 2016.
Ombra mai fu
"Ombra mai fu" is the opening aria from the 1738 opera "Serse" by the baroque composer George Frideric Handel. It is often referred to as Handel's Largo, despite the fact that "largo" refers to the tempo or speed of the piece, not its title. "Serse" was not one of Handel's most popular operas during his lifetime, but "Ombra mai fu" has since become one of his most recognized and beloved compositions.
The title "Ombra mai fu" translates to "Never was a shade" in English, and the lyrics are sung by the character Xerxes I of Persia. The song is a tender tribute to a tree, with Xerxes admiring its beauty and promising it his protection. It is known for its serene, reflective melody and its beautifully simple orchestration.
Despite the fact that it's written for a castrato, a type of voice that is no longer common, "Ombra mai fu" is frequently performed by various voice types including countertenors, mezzo-sopranos, and sopranos.
Ombre mai fu lyrics (Text)
Italian
Frondi tenere e belle
del mio platano amato
per voi risplenda il fato.
Tuoni, lampi, e procelle
non v'oltraggino mai la cara pace,
né giunga a profanarvi austro rapace.
Ombra mai fu
di vegetabile,
cara ed amabile,
soave più.
Ombre mai fu Translation [English]
Tender and beautiful fronds
of my beloved plane tree,
let Fate smile upon you.
May thunder, lightning, and storms
never disturb your dear peace,
nor may you by blowing winds be profaned.
Never was a shade
of any plant
dearer and more lovely,
or sweeter.
Voices of Music, the musicians, and their instruments
The ensemble Voices of Music performs on original instruments (instruments from the time of the composer):
Lisa Grodin, baroque viola by Mathias Eberl, Salzburg, Austria, 1680
Kati Kyme, baroque violin by Johann Gottlob Pfretzschner, Mittenwald, 1791
Carla Moore, baroque violin by Johann Georg Thir, Vienna, Austria, 1754
Maxine Nemerovski, baroque violin by Joseph Gaffino, Paris, 1769
Elisabeth Reed, baroque cello, anonymous, 1673
Farley Pearce, violone by George Stoppani, Manchester, 1985, after Amati, 1560
David Tayler, archlute by Andreas von Holst, Munich, 2012, after Tieffenbrucker, c1610
Hanneke van Proosdij, baroque organ by Winold van der Putten, Finsterwolde,
Netherlands, 2004, after early 18th-century northern German instruments
Gabrielle Wunsch, baroque violin by Lorenzo Carcassi, Florence, Italy, 1765
Voices of Music is creating a worldwide digital library of music videos, recordings, and editions, free for anyone in the world. To support this vital project, which will enable new generations of people all around the world to enjoy Classical music, please consider a tax-deductible donation or sponsor a recording project. Click to donate
Serse (English title: Xerxes; HWV 40) is an opera seria in three acts by George Frideric Handel. It was first performed in London on 15 April 1738. The Italian libretto was adapted by an unknown hand from that by Silvio Stampiglia for an earlier opera of the same name by Giovanni Bononcini in 1694. Stampiglia's libretto was itself based on one by Nicolò Minato that was set by Francesco Cavalli in 1654.
The opera is set in Persia (modern-day Iran) in 480 BC and is very loosely based upon Xerxes I of Persia, though there is little in either the libretto or music that is relevant to that setting. Serse, originally sung by a soprano castrato, is now usually performed by a soprano (or mezzo-soprano) and sopranist.
The opening aria, "Ombra mai fu", sung by Xerxes to a plane tree (Platanus orientalis), is set to one of Handel's best-known melodies and is often known as Handel's "Largo" (despite being marked "larghetto" in the score).
The piece is originally composed to be sung by a soprano castrato. It is sung in modern performances of Serse by a countertenor, contralto, or mezzo-soprano.
Handel's arias form one of the core repertories for singers of 18th-century music, owing not only to the quality of the compositions but also to the variety of effects and styles present in his operas, oratorios, and sacred music.
The aria "Ombra mai fù," known also as "Handel's Largo," is one of his best-known works; somewhat surprisingly, it comes down to us through a circuitous path. The original version was composed by Cavalli in the mid-17th century, then "borrowed" by Bononcini for his 1694 production of the opera Serse, then substantially revised by Handel for his own version of Serse which premiered in London in April of 1738.
Handel's version retains the overall texture, scoring, and melodic shapes of the original, but Handel reworks the vocal line and creates more interplay between the singer and the violins.
Christopher Lowrey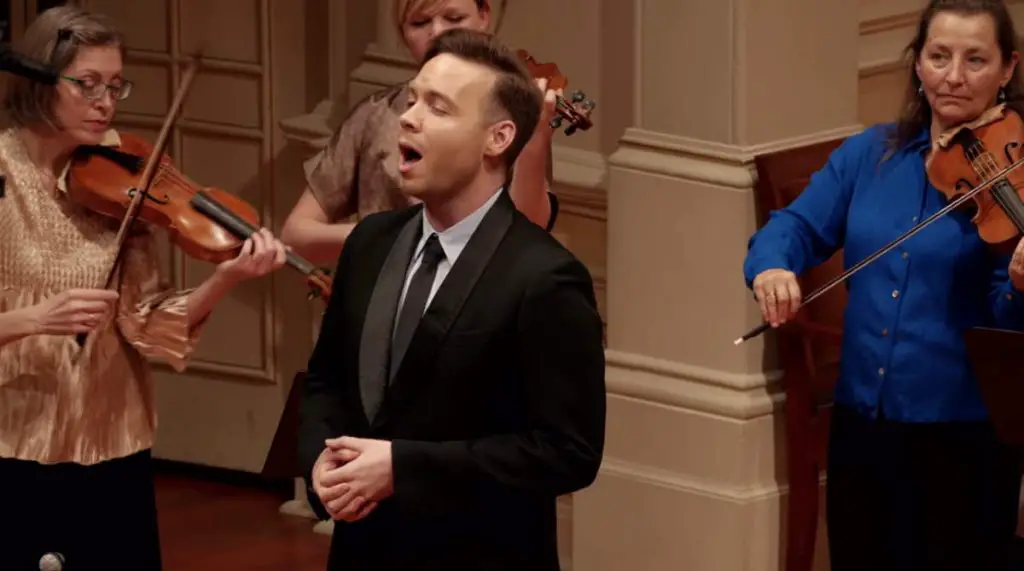 American countertenor Christopher Lowrey sings with a wide range of distinguished companies around the world, including Royal Opera House, Carnegie Hall, Glyndebourne Festival, BBC Proms, London Philharmonic Orchestra, Philharmonie de Paris, Barbican Centre, Théâtre des Champs-Élysées, La Fenice, Aix-en-Provence Festival, Academy of Ancient Music, Boston Early Music Festival, Opéra Royal de Versailles, Pinchgut Opera, English National Opera, Orchestra of the Age of Enlightenment, English Concert, Bach Collegium Japan, Boston Baroque, Arcangelo, Early Opera Company, Ambronay Festival, Ensemble Pygmalion, Le Banquet Céleste, Opéra National du Rhin, La Nuova Musica, London Handel Festival, Kammerochester Basel, Cappella Mediterranea, Göttingen Handel Festival, Adelaide Festival, Melbourne Symphony Orchestra, and Voices of Music.
He has worked with a variety of conductors including William Christie, Vladimir Jurowski, Christophe Rousset, Laurence Cummings, Richard Egarr, Harry Bicket, Raphaël Pichon, Christian Curnyn, Stephen Layton, Masaaki Suzuki, Erin Helyard, David Bates, Damien Guillon, Roberto Abbado, Leonardo García-Alarcón, and Martin Pearlman.
Sources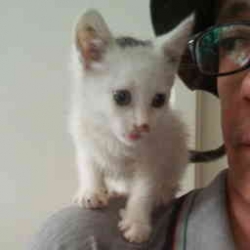 Latest posts by M. Özgür Nevres
(see all)