Accompanied by the French classical guitarist Thibault Cauvin, French-Italian mezzo-soprano Lea Desandre sings Claudio Monteverdi's Sì dolce è'l tormento (English: So sweet is the torment) from Quarto scherzo delle ariose vaghezze, published in Venice in 1624.
Si dolce è'l tormento lyrics
Italian
Si dolce è'l tormento
Ch'in seno mi sta,
Ch'io vivo contento
Per cruda beltà.
Nel ciel di bellezza
S'accreschi fierezza
Et manchi pietà:
Che sempre qual scoglio
All'onda d'orgoglio
Mia fede sarà.
La speme fallace
Rivolgam' il piè,
Diletto ne pace
Non scendano a me,
E l'empia ch'adoro
Mi nieghi ristoro
Di buona mercè:
Tra doglia infinita,
Tra speme tradita
Vivrà la mia fè.
Per foco e per gelo
riposo non ho
nel porto del Cielo
riposo haverò…
se colpo mortale
con rigido strale
il cor m'impiagò
cangiando mia sorte
col dardo di morte
il cor sanerò…
Se fiamma d'amore
Già mai non sentì
Quel rigido core
Ch'il cor mi rapì,
Se nega pietate
La cruda beltate
Che l'alma invaghì:
Ben fia che dolente,
Pentita e languente
Sospirimi un dì.
English: So sweet is the torment
English translation by Paul Archer of the text of Si dolce è'l tormento by Claudio Monteverdi (1567-1643) from Quarto scherzo delle ariose vaghezze, Venice 1624. Text by Carlo Milanuzzi
So sweet is the torment
That fills my heart
I can gladly live
With her cruel beauty.
In beauty's heaven
Vanity increases
And pity gets lost;
But always my faith
Will be a rock against
The wave of pride.
False hope
Leads me onward,
Neither pleasure nor peace
Descends on me
And the cruel woman
I adore denies me
The relief of her favor;
Amid infinite pain
Amid betrayed hopes,
My faith stays alive.
There is no respite
From fire and ice;
I'll only find respite
At heaven's door…
If the fatal hit
Of a straight arrow
Wounds my heart,
Reversing my fate
From the deadly arrow
I will heal my heart…
If the fire of love
Has never been felt
By the hard heart
That's stolen mine,
If I'm denied mercy
By the cruel beauty
That's charmed my soul –
So let her suffer,
Repenting and forlorn,
And sigh for me one day.
Lea Desandre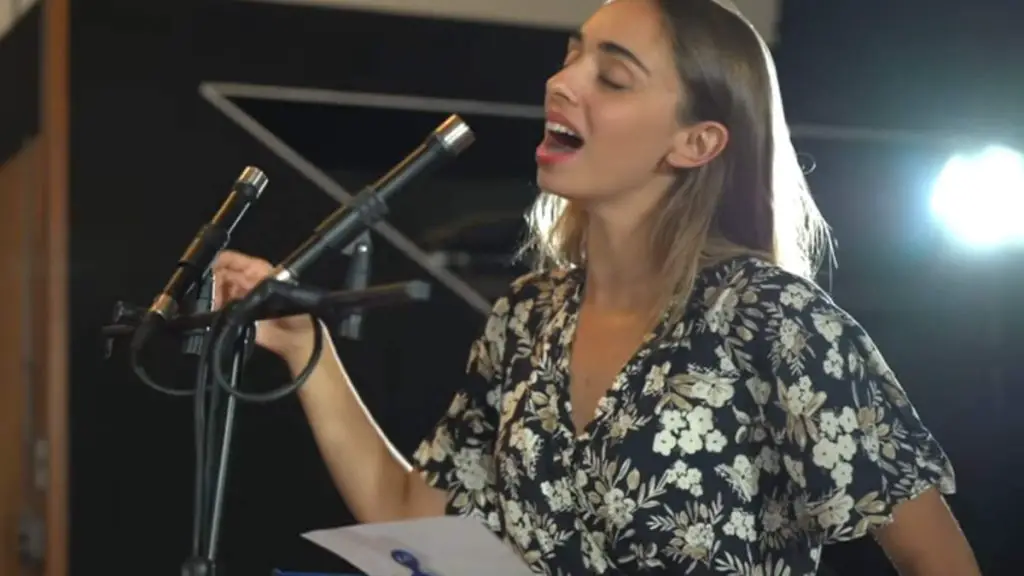 Lea Desandre studied in Venice with Sara Mingardo and was selected for William Christie's Jardin des Voix in 2015. She was awarded Vocal Discovery and Lyrical Artist of the Year at the Victoires de la Musique Awards in 2017 and 2021 respectively. In addition to her vocal talents, she is also a trained ballet dancer.
Most recently in 2021, she had huge success making her role debut as Cherubino (Le Nozze di Figaro/Mozart) in Aix-en-Provence. She has since sung it at Opéra de Paris, Zurich Opera House, Liceu Barcelona, and Opéra de Lausanne.
In 2017, she made her debut in the title role of Alcione at the Opéra Comique and returned the following season for a one-woman show (Et in Arcadie ego/Rameau). She sang at Festival d'Aix-en-Provence in 2017 in Erismena (Cavalli) and made her debut at the Salzburg Festival in 2018 in Incoronazione di Poppea (Valletto & Amore/Monteverdi).
She has been returning to Salzburg ever since Vénus (Orphée aux Enfers/Offenbach) and Abel (La Morte d'Abel/Caldara) in 2019, Despina (Cosi fan tutte/Mozart) in 2020 & 2021, Annio (La Clemenza di Tito/Mozart) in 2021, as well as numerous recitals of Mozart arias. Other roles have included Urbain (Les Huguenots/Meyerbeer) at Grand Théâtre de Genève; Idamante (Idomeneo/Mozart) at Staatsoper Berlin; Rosina (Il Barbiere di Siviglia/Rossini) at Opéra de Rouen, Amour (Orphée/Gluck-Berlioz) at Opéra Comique and Messaggiera (Orfeo/Monteverdi) at Harris Theater Chicago.
Concert appearances and song recitals have taken her to places such as New York's Carnegie Hall, London's Wigmore Hall, Vienna Musikverein, Walt Disney Concert Hall in Los Angeles, Berliner Philharmoniker, Théâtre des Champs-Élysées and Philharmonie de Paris, Mozarteum Salzburg, Sydney Opera House, Opéra National de Bordeaux, Alice Tully Hall NY, Tchaikovsky Concert Hall in Moscow, Shanghai Symphony Hall and Opéra de Versailles.
She has collaborated with conductors such as Gustavo Dudamel, Sir John Eliot Gardiner, Myung-Whun Chung, Enrique Mazzola, William Christie, Marc Minkowski, Joana Mallwitz, Raphaël Pichon, Jordi Savall, Emmanuelle Haïm, Laurence Equilbey and Christophe Rousset, and directors such as Barrie Kosky, Christof Loy, Netia Jones, Lotte de Beer, Jan Lawyers, Jossi Wieler and Jean-Yves Ruf.
Lea's first solo recital CD, Amazone (awarded Gramophone Editor's Choice in 2021) was recorded in exclusivity with Erato Warner and features the Jupiter Ensemble conducted by Thomas Dunford with guests Cecilia Bartoli, Véronique Gens, and William Christie.
Thibault Cauvin
Thibault Cauvin was born with a guitar in his hands, given by his father, himself a musician. And he followed the natural path from then on. He first studied at the Bordeaux Conservatoire and later at the Paris Conservatoire National Supérieur, graduating with honors. Then he won 36 international prizes, including 13 first prizes (Los Angeles, Malaga, Vienna,…). At the age of 20, he became the most successful guitarist in the world. The concerts multiply, the world wants to hear "the Little Prince of the six-string".
Since then, Thibault has traveled to more than 120 countries for nearly 1500 performances, from the most prestigious stages to the most atypical places, from New York's Carnegie Hall to the Eiffel Tower, from Moscow's Tchaikovsky Hall to Beijing's Forbidden City, from London's Queen Elizabeth Hall to Carthage's Acropollium.
Thibault's guitar has no borders, no limits, one evening 40,000 people can hear him on the beach of Royan in France, and two days later he plays in a ruined temple on the edge of Ecuador for a few 200 privileged people. Diversity, contrasts, adventure, discoveries, freedom, encounters, so many subjects dear to Thibault, that we hear in his music.
The media, both specialized and generalist, are unanimously seduced by the "Cauvin phenomenon". A classical musician has rarely been so exposed in France. He is described as a "guitar superstar", "one of the best classical guitarists in the world", whose concerts are "out of the ordinary". The "Little Prince" has grown up and his childhood dream of playing notes capable of touching all hearts seems to have come true.
After releasing albums dedicated to the great classical composers Scarlatti, Albéniz, and then Vivaldi recorded with the Orchestre de Chambre de Paris at the Philharmonie de Paris, Thibault presented in 2018 a very personal album: CITIES II. He brings in guests from different musical worlds such as Matthieu Chedid, Didier Lockwood, Ballaké Sissoko, Erik Truffaz, and Thylacine.
This album is a success and follows a tour of more than 150 concerts on all continents, including three sold-out performances in Paris in 2019 at the Théâtre de la Ville, the Salle Gaveau and the Palace.
Thibault returns in 2020 with an album devoted to the Estudios Sencillos by Leo Brouwer, the Cuban composer who wrote this legendary cycle played by all the guitarists in the world. Leo Brouwer at 81 years old punctuates this cycle with three new works dedicated to Thibault, which appear on the album.
This project, this encounter, and the unique story around this series gave Thibault the desire to create a show between concert and theater, which he plays regularly since. In 2021, he released FILMS, an experimental project in which he presents a new facet of his artistic openness.
Using the great themes of cinema as a playground, Thibault connects his classical guitar to various effects and sound pedals, inspired by electric guitars.
In January 2023, his eighth album with Sony Music will be released, dedicated to the work of Johann Sebastian Bach…
In February 2022, "À cordes et à cœur", Thibault's autobiographical book co-written with François Deletraz (writer and historical cultural journalist for the Figaro newspaper), was published by Editions du Rocher. In this book, Thibault recounts his unique journey, and his vision of music, and shares his various concerns and thoughts. The book is a true success, with already several thousand copies printed.
Thibault is also a passionate surfer who travels all over the world to surf the most beautiful waves (Bali, Brazil, Canaries, Morocco, California,…). He is also a young art collector, especially paintings from the 20th century and art from the world's civilizations. Thibault and his brother Jordan are currently founding their own recording studio in the 10th arrondissement of Paris, called " Le Port de Lune ", for the production of film music and various recordings. Thibault is the cultural ambassador of the city of Bordeaux.
Sources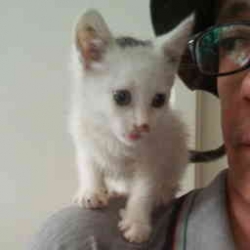 Latest posts by M. Özgür Nevres
(see all)