Accompanied by the CHAARTS Chamber Artists, German flutist Henrik Wiese performs Wolfgang Amadeus Mozart's Flute Concerto in D major, K.314/285d ("No.2"). Leader: Robin Peter Müller (violin). Special guest: Sebastian Manz (clarinet). This performance was recorded during the Festival Boswiler Sommer on July 6, 2017.
Mozart's Flute Concerto in D Major
The Flute Concerto No. 2 in D major, K. 314 (285d) is an adaptation of the composer's original Oboe Concerto in C major, K. 314, which was composed in the spring or summer of 1777.
Dutch flautist Ferdinand de Jean (1731-1797) commissioned Mozart for four flute quartets and three flute concerti, of which Mozart only completed three quartets and one new flute concerto.
Instead of creating a new second concerto, Mozart rearranged the oboe concerto he had written a year earlier as the second flute concerto, although with substantial changes for it to fit with what the composer deemed flute-like. However, de Jean did not pay Mozart for this concerto because it was based on the oboe concerto.
Movements:
Allegro aperto
Adagio non troppo
Rondo: Allegretto
Henrik Wiese
Flautist Henrik Wiese is descended from a merchant's family from the city of Hamburg, but he was born in Vienna in 1971.
He received his musical education from Ingrid Koch-Dörnbrak and Paul Meisen. In addition he took his degree in Indo-European and general linguistics as well as in musicology at the Ludwig Maximilians university in Munich. Henrik Wiese won prizes in several competitions, such as in the German National Music Competition (1995), and in the international competitions of the city of Kobe/Japan (1997), Markneukirchen/Germany (1998), Odense/Denmark (1998), and Munich/Germany (2000).
As a substitute, he gathered his first experience in orchestra playing at Munich Philharmonic Orchestra and their former chief conductor Sergiu Celibidache. From 1995 to 2006 he was principal flautist at Bavarian State Opera in Munich (chief conductor Zubin Mehta). Since 2006 Henrik Wiese is principal flautist at Bavarian Radio Symphony Orchestra (chief conductor Mariss Jansons).
Henrik Wiese is a synesthete, e. g. he can hear colors. The rare gift of nature is an important source of musical inspiration to him. He played flute concertos with the Bavarian State Opera Orchestra and the Bavarian Radio Symphony Orchestra and the Radio Symphony Orchestra Berlin, Radio Philharmonic Orchestra Hanover, Polish Chamber Philharmony, Prague Chamber Orchestra, and Munich Chamber Orchestra. His widespread musical activity is particularly established by chamber music recordings.
Besides the modern Boehm flute Henrik Wiese plays the baroque Traverso flute, too. With this instrument he can be heard in L'accadémia giocosa.
Since 2020 Henrik Wiese teaches at Hochschule für Musik Nürnberg.
CHAARTS
CHAARTS sees itself as the "biggest string quartet in the world". Founded in 2010 at the Künstlerhaus Boswil (Switzerland), CHAARTS, modeled on Claudio Abbado's Lucerne Festival Orchestra (revived in 2003), invites members of internationally successful string quartets and chamber ensembles, soloists, concertmasters and solo wind instruments from leading European orchestras.
In formations of 8 to 40 players, CHAARTS includes strings from the casal quartet, Galatea quartet, Kaleidoscope quartet, Carmina quartet, Julia Fischer quartet, Gémeaux quartet, Stradivari quartet, as well as wind instruments from the Berlin and Vienna Philharmonic, the Academy for Early Music Berlin, the Zurich Opera House, the Zurich Tonhalle, the Bavarian Radio Orchestra, the SWR Symphony Orchestra, the Salzburg Camerata and the Mahler Chamber Orchestra.
CHAARTS has performed with great success with world-renowned musicians such as Martha Argerich, Vilde Frang, Ian Bostridge, Giovanni Sollima, Mischa Maisky, Roby Lakatos, Fazıl Say, Regula Mühlemann and the King's Singers. Since the 2018/19 season, CHAARTS has been working with the former quartet violinist Gábor Takács-Nagy, who is famous for his inspiring conducting, as his "Primarius".
Enthusiasm, joy in storytelling, and tingling intensity are a trademark of CHAARTS. In addition to classical works, from chamber music to symphonies, music from pop and rock, tango, and world music is also interpreted with absolute integrity and passion.
To date, SONY Classical has released three CD productions that have met with a great international response, for example, the album "op.2" received a Diapason d'Or in 2018. A music video created in connection with the recording of the Beethoven violin concerto was included in one of the world's most important awards, honoring the 2017 New York Film Festival Gold World Medal.
The last production "Beyond Words", released by Berlin Classics, became the top seller of spring 2021 and stormed to number 1 in the classical charts in German-speaking countries and reached 8th place among all published music albums.
CHAARTS is substantially funded by the Swisslos Fund of the Canton of Aargau.
The REHA Rheinfelden has been associated with the ensemble as a sponsoring partner since the beginning.
Sources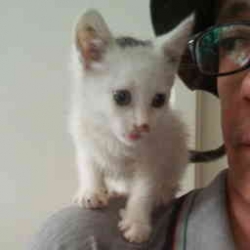 Latest posts by M. Özgür Nevres
(see all)