Voices of Music, Il Giardino Armonico (The Harmonious Garden) and L'Arpeggiata versions of Tarquinio Merula's Ciaccona, Op.12 No.20 (first published in 1637).
Tarquinio Merula: Ciaccona. Voices of Music
Live video from the San Francisco based Early Music Ensemble Voices of Music Capriccio Stravagante Concert 2008, performed on original instruments:
Il Giardino Armonico – 'Ciaccona' by Tarquinio Merula
A beautiful video from "Il Giardino Armonico: Music of the Italian Baroque (2000)", Paul Fenkart.
L'Arpeggiata: Ciaccona (Tarquinio Merula)
Ciaccona (French: chaconne, Spanish: chacona; Italian: ciaccona; earlier English: chacony) is a type of musical composition popular in the baroque era when it was much used as a vehicle for variation on a repeated short harmonic progression, often involving a fairly short repetitive bass-line (ground bass) which offered a compositional outline for variation, decoration, figuration and melodic invention.
Sources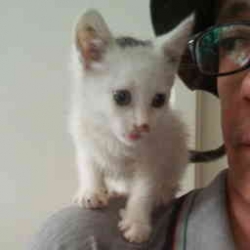 Latest posts by M. Özgür Nevres
(see all)