San Francisco-based early music ensemble Voices of Music performs Italian late Baroque era composer Giuseppe Torelli's Trumpet Concerto in D Major "Estienne Roger 188" with period instruments. Baroque trumpet: Dominic Favia.
Voices of Music performs both renaissance and baroque music, drawing upon the many and varied sources for historical performance practice. Performances are primarily one on a part, with an emphasis on combining both instrumental and vocal styles of interpretation and ornamentation.
Voices of Music is a pioneer in digital technology for the arts, and each day, more than 80,000 people watch videos of the ensemble – that's eighteen million viewers a year.
In addition to the ensemble's acclaimed Concert Series in the San Francisco Bay Area, Voices of Music sponsors the Young Artists Program, the Junior Recorder Society, and the Barbary Coast Recorder Orchestra.
Giuseppe Torelli's Trumpet Concerto
Torelli was one of the most prolific Baroque composers for the trumpet. He composed more than 30 concertos for 1 to 4 trumpets. This trumpet concerto's key is D Major and there are 3 movements:
Allegro
Adagio
Allegro
Giuseppe Torelli
Giuseppe Torelli (22 April 1658 – 8 February 1709) was born in Verona. It is not known with whom he studied violin though it has been speculated that he was a pupil of Leonardo Brugnoli or Bartolomeo Laurenti, it is certain that he studied composition with Giacomo Antonio Perti. On 27 June 1684, at the age of 26, he became a member of the Accademia Filarmonica as suonatore di violino (violin player).
He was employed as a viola player at the San Petronio basilica beginning in 1686, where he stayed until 1695. or January 1696. when the orchestra was discontinued because of financial constraints.
In 1687 Giuseppe Corsi da Celano played Torelli's music, from Op. 3, in Parma at the Sanctuary of Santa Maria della Steccata. By 1698 he was maestro di concerto at the court of Georg Friedrich II, Margrave of Brandenburg-Ansbach, where he conducted the orchestra for Le pazzie d'amore e dell'interesse, an idea drammatica composed by the maestro di cappella, and the castrato Francesco Antonio Pistocchi, before leaving for Vienna in December 1699.
He returned to Bologna sometime before February 1701, when he is listed as a violinist in the newly re-formed Cappella Musicale at San Petronio, directed by his former composition teacher Perti.
He died at age 50 on 8 February 1709 in Bologna, where his manuscripts are conserved in the San Petronio archives.
Sources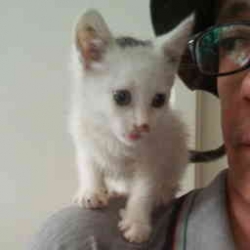 Latest posts by M. Özgür Nevres
(see all)