Accompanied by the Philharmonie Zuidnederland, Hungarian trumpet virtuoso Gábor Boldoczki plays Jean-Baptiste Arban's "Carnival in Venice". Conductor: Stefan Blunier. The piece remains one of the great showpieces for cornet soloists today. Recorded during the Het Zondagochtend Concert on 5 April 2015, at the Concertgebouw Amsterdam.
Jean-Baptiste Arban's Carnival in Venice
Jean-Baptiste Arban (28 February 1825 – 8 April 1889) was a French cornet virtuoso, conductor, and composer, best known for his influential pedagogical work, "The Complete Conservatory Method for Cornet". He lived from 1825 to 1889.
One of Arban's most famous compositions is the "Carnival of Venice", a theme and variations for cornet or trumpet and piano. The piece is based on a popular Italian folk tune and has been a favorite among brass players for over a century.
The Carnival of Venice, is a folk tune popularly associated with the words "My hat, it has three corners" (or in German, Mein Hut, der hat drei Ecken). A series of theme and variations has been written for solo trumpet, as "show off" pieces that contain virtuoso displays of double and triple tonguing, and fast tempos. One of the most notably those by Jean-Baptiste Arban (28 February 1825 – 8 April 1889), the French cornetist, conductor, composer, pedagogue, and the first famed virtuoso of the cornet à piston or valved cornet.
The piece features a series of virtuosic variations on the original melody, each one showcasing different techniques and styles of playing, such as double-tonguing, triple-tonguing, slurring, and arpeggios. The piece requires not only technical mastery but also a great deal of musicality, as the variations range in mood from playful and light-hearted to grand and majestic.
Arban's "Carnival of Venice" has been arranged and adapted for a wide variety of instruments, including the piano, organ, violin, and even the accordion. It remains a popular showcase piece for brass players and is often performed in recitals, concerts, and competitions around the world.
Sources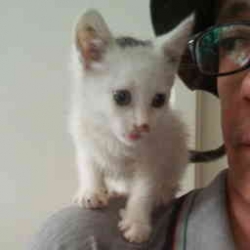 Latest posts by M. Özgür Nevres
(see all)