Italian early music ensemble Il Giardino Armonico (The Harmonious Garden) plays Tarquinio Merula's (24 November 1595 – 10 December 1665) Ciaccona, Op.12 No.20. A beautiful video from "Il Giardino Armonico: Music of the Italian Baroque (2000)", Paul Fenkart. Enjoy!
Tarquinio Merula's Ciaccona
Ciaccona was first published in 1637. It
is one of his most recognized works. The Ciaccona is a piece of music that is composed over a repeated short harmonic progression, often involving a fairly short repetitive bass-line which offers a compositional outline for variation, decoration, and improvisation.
In the Baroque era, ciaccona was a popular basis for a variation on the repeated harmonic pattern, and Merula's "Ciaccona" is a fine example of this genre. It consists of numerous variations over a ground bass. The piece is melodically expressive and shows the composer's skill in creating varied and imaginative textures over a simple harmonic foundation.
Though originally composed for instruments, Merula's "Ciaccona" has been performed by a wide range of ensembles, from small chamber groups to larger orchestras, and it continues to be a popular piece in the repertoire of Baroque music. Like many Baroque works, it requires a strong sense of rhythm and a sensitive approach to articulation and phrasing. The performers often have some liberty to add embellishments, in keeping with the improvisatory nature of much Baroque music.
Italian early Baroque era composer, organist, and violinist Tarquinio Merula was born in Busseto, a comune in the province of Parma, in Emilia-Romagna in Northern Italy. Although mainly active in Cremona, stylistically he was a member of the Venetian school. He was one of the most progressive Italian composers of the early 17th century, especially in applying newly developed techniques to sacred music.
He was a key figure in the early development of several forms which were to mature later in the Baroque era, such as the cantata, the aria, the sonatas da chiesa and da camera, variations on a ground bass, and the sinfonia.
In sacred music Merula followed the lead of Monteverdi, and often used the techniques of the elder composer; however, he also did some new things, such as writing motets for solo voice accompanied by strings. His publications of 1639, 1640, and 1652 include masses that are written using ostinato basses, including the Ruggiero and the Romanesca. Some of his music is reminiscent of the concertato style of Giovanni Gabrieli, and a modern sense of tonality prevails throughout.
Merula's secular music includes solo madrigals with instrumental accompaniment, sometimes using the Monteverdian stile concitato tremolo effect, and in formal design prefiguring the later Baroque cantata with its division into aria and recitative. He wrote one opera, La finta savia, produced in 1643, and based on a libretto by Giulio Strozzi. Among his instrumental music are numerous ensemble canzonas, whose sectional structure looks ahead to the sonata da chiesa, and his writing for strings -especially the violin- is exceptionally idiomatic, also looking ahead to the highly developed writing of the late Baroque.
He also wrote canzonettas, dialogues, keyboard toccatas and capriccios, a Sonata cromatica, and numerous other pieces which display an interest in just about every contemporary musical trend in northern Italy.
Sources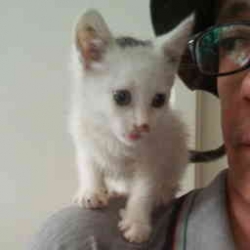 Latest posts by M. Özgür Nevres
(see all)