French harpsichordist Jean Rondeau plays Johann Sebastian Bach's Harpsichord Concerto No.1 in D Minor, BWV 1052.
Johann Sebastian Bach's harpsichord concertos (BWV 1052-1065, concertos for harpsichord, strings, and continuo) are among the first concertos for keyboard instrument ever written. Most of them, though, (with the exception of the 5th Brandenburg Concerto) are thought to be arrangements made from earlier concertos for melodic instruments probably written in the German city of Köthen. Bach resided and worked there from 1717 to 1723. In many cases, only the harpsichord version has survived.
Bach's Harpsichord Concerto No.1 in D Minor, BWV 1052
The earliest surviving manuscript of the concerto can be dated to 1734; it was made by Bach's son Carl Philipp Emanuel and contained only the orchestral parts, the cembalo part being added later by an unknown copyist. This version is known as BWV 1052a. The definitive version BWV 1052 was recorded by Bach himself in the autograph manuscript of all eight harpsichord concertos BWV 1052-1058, made around 1738.
In the second half of the 1720s, Bach had already written versions of all three movements of the concerto for two of his cantatas with obbligato organ as solo instrument: the first two movements for the sinfonia and first choral movement of Wir müssen durch viel Trübsal in das Reich Gottes eingehen, BWV 146 (1726); and the last movement for the opening sinfonia of Ich habe meine Zuversicht, BWV 188 (1728). In these cantata versions the orchestra was expanded by the addition of oboes.
Like the other harpsichord concertos, BWV 1052 has been widely believed to be a transcription of a lost concerto for another instrument. Beginning with Wilhelm Rust and Philipp Spitta, many scholars suggested that the original melody instrument was the violin, because of the many violinistic figurations in the solo part-string-crossing, open string techniques-all highly virtuosic Williams (2016) has speculated that the copies of the orchestral parts made in 1734 (BWV 1052a) might have been used for a performance of the concerto with Carl Philipp Emanuel as soloist. There have been several reconstructions of the putative violin concerto; Ferdinand David made one in 1873; Robert Reitz in 1917; and Wilfried Fischer prepared one for Volume VII/7 of the Neue Bach Ausgabe in 1970 based on BWV 1052. In 1976, in order to resolve playability problems in Fischer's reconstruction, Werner Breig suggested amendments based on the obbligato organ part in the cantatas and BWV 1052a.
In the twenty-first century, however, Bach scholarship has moved away from any consensus regarding a violin original. In 2016, for example, two leading Bach scholars, Christoph Wolff, and Gregory Butler, both published independently conducted research that led each to conclude that the original form of BWV 1052 was an organ concerto composed within the first few years of Bach's tenure in Leipzig. (Previous scholarship often held that Bach composed the original in Weimar or Cöthen.) Both relate the work to performances by Bach of concerted movements for organ and orchestra in Dresden and Leipzig. Wolff also details why the violinistic figuration in the harpsichord part does not demonstrate that it is a transcription from a previous violin part; for one thing, the "extended and extreme passagework" in the solo part "cannot be found in any of Bach's violin concertos"; for another, he points to other relevant Bach keyboard works that "display direct translations of characteristic violin figuration into idiomatic passagework for the keyboard." Also Peter Wollny did not accept the violin original hypothesis.
Jean Rondeau
Jean Rondeau (born 23 April 1991) is a French musician best known for his performances on the harpsichord. Early taught by Blandine Verlet, he was later educated at Paris' Conservatoire National Supérieur de Musique. Rondeau won Young Soloist 2014 in the Prix des Radios Francophones Publiques and has gone on to release two solo albums.
Jean Rondeau studied harpsichord with Blandine Verlet for over ten years, followed by training in basso continuo, organ, piano, jazz and improvisation, and conducting. He pursued further studies at the Conservatoire National Supérieur de Musique in Paris, graduating with honors, and the Guildhall School of Music and Drama in London.
In 2012, at just 21 years old, he became one of the youngest performers ever to take First Prize at the International Harpsichord Competition in Bruges (MAfestival 2012), also winning the EUBO Development Trust prize; an accolade bestowed on the most promising young musician of the European Union. The same year, he claimed second place in the Prague Spring International Harpsichord Competition (64th edition of the Festival, 2012), along with a nod for the best interpretation of the contemporary piece composed specially for that contest. In 2013, he also won the Prix des Radios Francophones Publiques.
Sources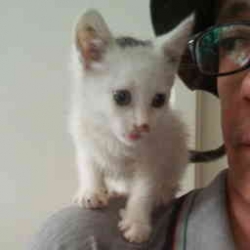 Latest posts by M. Özgür Nevres
(see all)