FestspielOrchester Göttingen performs Johann Sebastian Bach's Brandenburg Concerto No. 5 in D major, BWV 1050. Live and HD video recorded at the Gala Concert of the Göttingen International Handel Festival, 2016. Conductor and harpsichord: Laurence Cummings.
Brandenburg Concerto No. 5 by Johann Sebastian Bach
There are three movements:
Allegro
Affettuoso
Allegro
You can also watch the complete Brandenburg concertos.
The Göttingen Handel Festival is one of the oldest and most prestigious festivals in Europe. Every year, musicians from around the world celebrate the music of Handel and his contemporaries with performances of operas, oratorios and many other concerts.
This performance follows Bach's original orchestration and is performed on original instruments: the performers are Laurence Cummings, harpsichord and director, Kate Clark, baroque flute (traverso); Elizabeth Blumenstock, solo baroque violin, Wolfgang von Kessinger, baroque violin; Klaus Bundies, baroque viola, Kathrin Sutor, baroque cello, and Paolo Zuccheri, violone.
Brandenburg Concerto No.5 makes use of a popular chamber music ensemble of the time (flute, violin, and harpsichord), which Bach used on its own for the middle movement. It is believed that it was written in 1719, to show off a new harpsichord by Michael Mietke (c. 1656/1671 – 1719, a German harpsichord and harp maker) which Bach had brought back from Berlin for the Köthen court. It is also thought that Bach wrote it for a competition at Dresden with Louis Marchand (2 February 1669 – 17 February 1732, the French Baroque organist, harpsichordist, and composer); in the central movement, Bach uses one of Marchand's themes. Marchand fled before the competition could take place, apparently scared off in the face of Bach's great reputation for virtuosity and improvisation.
The concerto is well suited throughout to showing off the qualities of a fine harpsichord and the virtuosity of its player, but especially in the lengthy solo cadenza to the first movement. It seems almost certain that Bach, considered a great organ and harpsichord virtuoso, was the harpsichord soloist at the premiere. Scholars have seen in this work the origins of the solo keyboard concerto as it is the first example of a concerto with a solo keyboard part.
Sources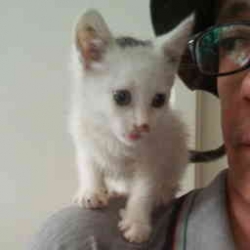 Latest posts by M. Özgür Nevres
(see all)