French countertenor Philippe Jaroussky and Spanish soprano Nuria Rial sing Baroque era arias from Handel, Strozzi, Ferrari, and Caccini. Orchestra: Jaroussky's own Early Music Ensemble L'Ensemble Artaserse.
Voix haute Programme
With the starting times in the video:
00:00 George Frideric Handel: Venti, turbini, prestate – Rinaldo (1)
04:51 George Frideric Handel: Ombra cara – Radamisto (2)
13:17 Barbara Strozzi: L'eraclito amoroso (3)
19:42 Benedetto Ferrari: Amanti, io vi so dire
23:37 George Frideric Handel: Se vago rio – Aminta e Fillide
27:26 George Frideric Handel: Al dispetto di sorte crudele – Aminta e Fillide
29:22 George Frideric Handel: Per abbatter il rigore – Aminta e Fillide
32:25 George Frideric Handel: Io t'abbraccio – Rodelinda (4)
39:34 Giulio Caccini: Amarilli, mia bella (5)
Notes
Venti, turbini, prestate
from Act I, Scene 2 of the Italian opera Rinaldo (HWV 7) by George Frideric Handel composed in 1711. It is the first Italian language opera written specifically for the London stage. The libretto was prepared by Giacomo Rossi from a scenario provided by Aaron Hill.
Libretto
Di speranza un bel raggio
Ritorna a consolar l'alma smarrita;
Sì adorata mia vita!
Corro veloce a discoprir gl'inganni;
Amor, sol per pietà, dammi i tuoi vanni!
Venti, turbini, prestate
Le vostre ali a questo piè!
Cieli, numi, il braccio armate
Contro chi pena mi diè!
Ombra cara
From Radamisto (HWV 12) is an opera seria in three acts by George Frideric Handel to an Italian libretto by Nicola Francesco Haym, based on L'amor tirannico, o Zenobia by Domenico Lalli and Zenobia by Matteo Noris. It was Handel's first opera for the Royal Academy of Music.
Libretto
Ombra cara di mia sposa
Deh! Riposa
E lieta aspetta la vendetta che farò!
E poi tosto ove tu stai
Mi vedrai
Venir a volo
E fedel t'abbraccerò.
Ombra cara, etc
L'eraclito amoroso
A secular aria by Barbara Strozzi (also called Barbara Valle; baptized 6 August 1619 – 11 November 1677), the Italian singer and composer. Her Baroque compositions were published in her lifetime.
Libretto
Udite amanti la cagione, oh Dio!
Ch'a lagrimar mi porta:
Nell'adorato e bello idolo mio,
Che si fido credei, la fede è morta.
Vaghezza ho sol di piangere,
Mi pasco sol di lagrime,
Il duolo è mia delizia
E son miei gioie i gemiti.
Ogni martire aggradami,
Ogni dolor dilettami,
I singulti mi sanano,
I sospir mi consolano.
Ma se la fede negami
Quell' incostante e perfido,
Almen fede serbatemi
Sino alla morte, O lagrime!
Ogni tristezza assalgami,
Ogni cordoglio eternisi,
Tanto ogni male affligami
Che m'uccida e sotterrimi.
Io t'abbraccio
Io t'abbraccio from Rodelinda, regina de' Longobardi, opera seria by George Frideric Handel, that premiered at the King's Theatre in the Haymarket in London on 13 February 1725, at the height of his career.
This duet is sung between Rodelinda, Queen of Lombardy and Bertarido, the usurped King; the role of a king was originally sung by alto castrato while today it is sung by countertenors.
Lyrics
I embrace you.
And more bitter and harsh
than death to my heart is this farewell
which tears us apart.
Ah, my life! Ah, my treasure!
If I do not die, then how cruel is
that distress which brings death,
but does not kill.
Original text:
Io t'abbraccio
E più che morte, aspro e forte,
è pel cor mio questo addio,
che il tuo sen dal mio divide.
Ah mia vita, ah mio tesoro,
se non moro,
è più tiranno quell'affanno,
che dà morte, e non uccide.
Amarilli, mia bella
A secular Soprano solo aria by Giulio Romolo Caccini (also Giulio Romano) (8 October 1551 – buried 10 December 1618), the Italian composer, teacher, singer, instrumentalist, and writer of the very late Renaissance and early Baroque eras. He was one of the founders of the genre of opera, and one of the single most influential creators of the new Baroque style. He was also the father of the composer Francesca Caccini.
Italian text
Amarilli, mia bella
Non credi, o del mio cor dolce desio,
D'esser tu l'amor mio?
Credilo pur, e se timor t'assale,
Prendi questo mio strale,
Aprimi il petto e vedrai scritto in core:
Amarilli, Amarilli, Amarailli è il mio amore.
English translation
Amarilli, lovely Amarilli
Believest thee not, oh my heart's sweet desire
tis thou my heart aspires?
Believe, tis true: yet should a dread besiege thee
doubt not, tis vane
rip my bosom open, and there inscribed you'll see
Amarilli, Amarilli, Amaraillys
My sweetest love art thee
Sources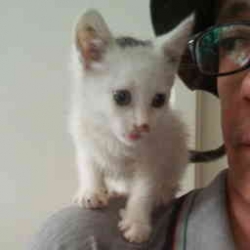 Latest posts by M. Özgür Nevres
(see all)