London-based Slovenian violinist Lana Trotovšek and Japanese classical pianist Yoko Misumi perform Fratres, meaning "brothers" in Latin, a composition by the Estonian composer of classical and sacred music Arvo Pärt.
The piece is written in 1977 in Pärt's tintinnabuli style. Tintinnabuli (singular. tintinnabulum; from the Latin tintinnabulum, "a bell") is a compositional style created by the composer himself. This simple style was influenced by the composer's mystical experiences with Gregorian chant music (the central tradition of Western plainchant, a form of monophonic, unaccompanied sacred song of the western Roman Catholic Church).
Musically, Pärt's tintinnabular music is characterized by two types of voice, the first of which (dubbed the "tintinnabular voice") arpeggiates the tonic triad and the second of which moves diatonically in stepwise motion. The works often have a slow and meditative tempo and a minimalist approach to both notation and performance. Pärt's compositional approach has expanded somewhat in the years since 1970, but the overall effect remains largely the same.
Arvo Pärt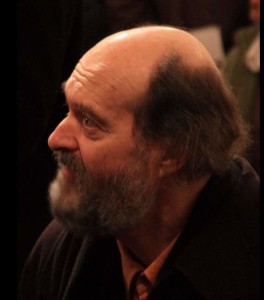 Arvo Pärt has said that about the tintinnabuli style:
"Tintinnabulation is an area I sometimes wander into when I am searching for answers – in my life, my music, my work. In my dark hours, I have a certain feeling that everything outside this one thing has no meaning. The complex and many-faceted only confuses me, and I must search for unity. What is it, this one thing, and how do I find my way to it? Traces of this perfect thing appear in many guises – and everything that is unimportant falls away. Tintinnabulation is like this… The three notes of a triad are like bells. And that is why I call it tintinnabulation."
"I could compare my music to white light which contains all colors. Only a prism can divide the colors and make them appear; this prism could be the spirit of the listener."
"Tintinnabuli is the mathematically exact connection from one line to another… tintinnabuli is the rule where the melody and the accompaniment [accompanying voice]…is one. One plus one, it is one – it is not two. This is the secret of this technique."
Structurally, Fratres consists of a set of eight or nine chord sequences separated by a recurring percussion motif. The chord sequences themselves follow a clear pattern, and while the progressing chords explore a rich harmonic space, they nevertheless appear to have been generated by means of a simple formula. The first version for string quintet and wind quintet (early music ensemble) was written by Arvo Pärt in 1977.
Further versions were written over the years leading up to about 1992. It exists most prominently in its versions for solo violin, string orchestra, percussion, and for violin and piano. The similarity between versions varies: for instance, the versions for viola and piano, or cello and piano, are almost exactly the same as that for violin and piano, whereas the version for string quartet is more similar to the cello version.
The versions of the piece include:
Strings and percussion
Violin, strings and percussion
String quartet
Cello and piano
Four, eight, twelve… cellos
Wind octet and percussion
String quintet
Wind quintet
Violin and piano (the version above)
Viola and Piano
Saxophone Quartet
Guitar, string orchestra and percussion
Lana Trotovšek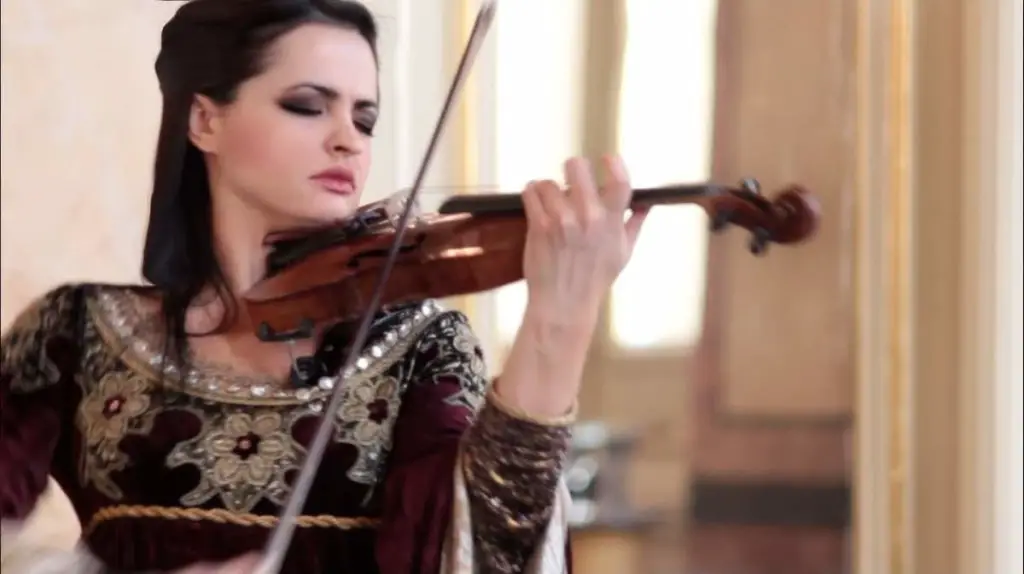 Lana Trotovšek (born 1983) is a London-based Slovenian violinist. She is regularly performing both as a soloist and chamber musician in U.S.A., U.K., China, Germany, France, Finland, Sweden, Spain, Portugal, Slovenia, Croatia, and Serbia. She plays on a violin, made by Pietro Antonio dalla Costa from Treviso in 1764, on a loan from a private benefactor.
She has made her debut with Valery Gergiev and Mariinsky Theatre Orchestra in 2012 with Violin Concerto No. 1 (Prokofiev). She has performed in Konzerthaus, Vienna, Teatro la Fenice Venice, Concertgebouw Amsterdam, Muziekgebouw Frits Philips Eindhoven, Wigmore Hall London, St. John's Smiths Square London, London's Kings Place and elsewhere.
Her performances have been broadcast on BBC Radio 3, Arte TV (France), and RTV Slovenia. She has recorded for Signum, Champs Hill and Meridian Records, and Hedone records.
She was the violinist of The Greenwich Trio, whose cellist was Stjepan Hauser (now member of the 2Cellos), while the pianist was Yoko Misumi.
Since 2011, Lana has been the leading violinist of the Badke Quartet, the winners of Melbourne International Chamber Music Competition.
In 2009, she won the First Prize from the Trinity College of Music in a competition of 50 soloists, as well as the First Prize from the Beethoven Piano Society of Europe, together with a pianist Gayane Gasparyan. She was awarded the New York Friends of TCM Prize and the Solo String Bach Competition. In 2008, she won the First Prize of "Dino Ciani" International Music Competition for Soloists in Italy. In her native Slovenia, she was awarded the highest award for arts of all universities in the country, the Prešeren Award.
Yoko Misumi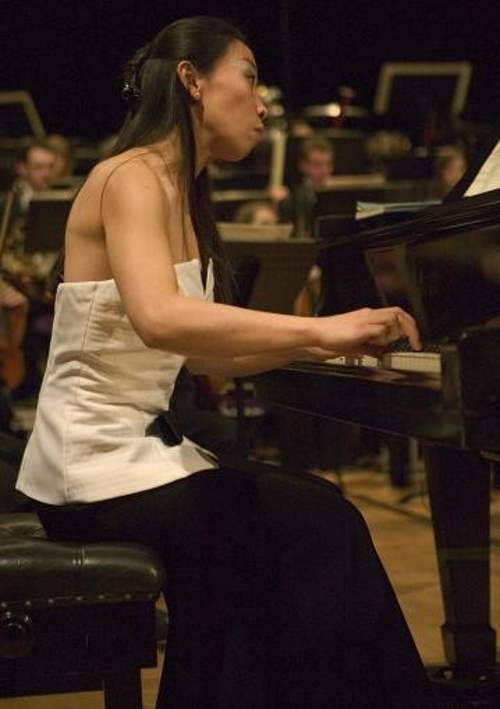 Misumi was born in Kyoto, Japan to a musical family and started piano lessons from a very early age. At age 14, she received the Second Prize in the prestigious Kyoto Piano Competition. After graduating from Kyoto Music High School she moved to London, where she completed a BMus degree at Trinity College of Music, and later two postgraduate diplomas.
Misumi's concert appearances include a highly acclaimed performance of Chopin's "Andante spianato and Grande Polonaise brillante" with the Trinity College of Music Symphony Orchestra under James Judd. Yoko has performed all around Japan and in Germany, Portugal, London, Italy, Croatia and Slovenia, both as soloist and in chamber music recitals. She has appeared in such prestigious venues as Kyoto Concert Hall, St. Martin-in-the-Fields, St James's Church Piccadilly, Wigmore Hall, Adrian Boult Hall and Regent Hall. In master classes Yoko has worked with Bernard Greenhouse and Dimitri Alexeev, among others.
She is the recipient of the First Prize of the John Longmire Beethoven Competition, Second Prize of the Beethoven Piano Society of Europe Intercollegiate Piano Competition 2005, the winner of the Elizabeth Schumann Lieder competition 2006 and the Leonard Smith & Felicity Young Duo Competition 2007 with cellist Stjepan Hauser. Most recently she won the 2008 Alfred Kitchin Piano Competition. Currently, Yoko is the Leverhulme Scholar at Trinity College of Music, and also recipient of the TCM Founders' Prize for musical accomplishments.
Misumi is a member of The Greenwich Trio, together with the Slovenian violinist Lana Trotovšek and Croatian cellist Stjepan Hauser. The Trio, a 2008 winner of the Solti Foundation Award, has been described by legendary cellist Bernard Greenhouse as the new "Beaux Arts Trio". The trio won both the first and the audience prize of the Cavatina Chamber Music Competition, a result that was followed by a series of highly praised concerts all around Europe. They are the current holders of the first prize in the Trinity Laban Chamber Music Competition and of the first and special prizes at the International Chamber Music Competition in Candelo, Italy.
The Greenwich Trio received regular coaching from Bernard Greenhouse (Beaux Arts Trio) and Stephen Kovacevich and has received coaching from Rivka Golani, and masterclasses from Bernard Greenhouse, Ivry Gitlis and Klaus Maetzl (Alban Berg Quartet). Highlights from the year 2008 include a concert in St. Martin in the Fields and performance of the Triple Concerto with conductor Barry Wordsworth.
Sources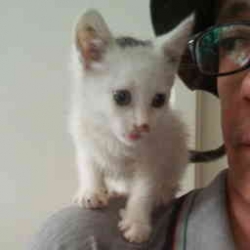 Latest posts by M. Özgür Nevres
(see all)