Alban Berg Quartet plays Ludwig van Beethoven's String Quartet No. 1 in F major, Op. 18. The quartet was written between 1798 and 1800 and published in 1801. It is actually the second string quartet that Beethoven composed.
Ludwig van Beethoven's String Quartet No. 1 Op. 18
There are four movements:
Allegro con brio
Adagio affettuoso ed appassionato
Scherzo: Allegro molto
Allegro
Beethoven's Op.18 quartets were not written in the sequence in which they are numbered. Basil Lam in his admirable BBC Music Guide gives the following order:
No. 4 in C minor – probably much-revised after the second version of No.1
No. 1 in F (first version)
No. 3 in D
(uncertain) No. 5 in A
No. 2 in G
No. 6 in B flat
According to Beethoven's friend Karl Amenda, the second movement was inspired by the tomb scene from William Shakespeare's Romeo and Juliet. The quartet was heavily revised between the version that Amenda first received and the one that was sent to the publisher a year later, including changing the second movement's marking from Adagio molto to the more specific Adagio affetuouso ed appassionato.
Of these modifications, Beethoven wrote: "Be sure not to hand on to anybody your quartet, in which I have made some drastic alterations. For only now have I learned to write quartets, and this you will notice, I fancy when you receive them."
The theme of the finale is almost directly borrowed from the finale of his earlier string trio, Op. 9, No. 3 in C minor; the themes are very closely related. The principal theme of the first movement echoes that of Haydn's Opus 50, No. 1 quartet.
Alban Berg Quartet
Günter Pichler, violin 1
Gerhard Schulz, violin 2
Thomas Kakuska, viola
Valentin Erben, cello
The Alban Berg Quartett was a string quartet founded in Vienna, Austria in 1970, named after Alban Berg (9 February 1885 – 24 December 1935), the Austrian composer. It was widely considered the most famous string quartet in the world.
The Berg Quartett was founded in 1970 by four young professors of the Vienna Academy of Music and made its debut in the Vienna Konzerthaus in the autumn of 1971. The widow of the composer Alban Berg, Helene, attended an early private concert after which she gave her consent for the quartet to use her husband's name.
In 2005, Thomas Kakuska died of cancer. In accordance with his wish, the ABQ continued concertizing with Isabel Charisius, a student of his. But as cellist Valentin Erben said, "There was a big rupture in our hearts" and the quartet retired in 2008. The concert in memoriam Thomas Kakuska featured a whos-who of classical music, including an orchestra of friends and students of the quartet.
Among them were Angelika Kirchschlager, Elisabeth Leonskaja, Erwin Arditti, Magdalena Kozena, Thomas Quasthoff, Helmut Deutsch, Alois Posch, Heinrich Schiff, and Sir Simon Rattle; the orchestra was conducted by Claudio Abbado. After a worldwide farewell tour in July 2008, the ABQ ended its career.
Sources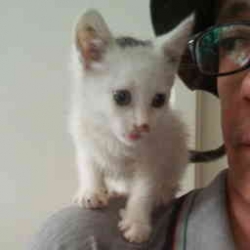 Latest posts by M. Özgür Nevres
(see all)