Early music ensemble Le Poème Harmonique performs Marc-Antoine Charpentier's grand polyphonic motet Te Deum (H. 146) in D major (probably between 1688 and 1698) and Jean-Baptiste Lully's 1677 work "Te Deum". Conductor: Vincent Dumestre.
Programme
With starting times in the video:
03:36 Charpentier: Te Deum, polyphonic motet in D major, H 146
03:36 Prelude: Marche en rondeau
04:53 Te deum laudamus: bass solo
05:54 Te aeternum patrem: chorus and SSAT solo
07:42 Pleni sunt caeli et terra: chorus
09:51 Te per orbem terrarum: trio, ATB
13:47 Tu devicto mortis aculeo: chorus, bass solo
15:00 Te ergo quaesumus: soprano solo
17:35 Aeterna fac c. sanctis tuis: chorus
19:55 Dignare, domine: duo, SB
23:30 In te domine speravi: chorus with ATB trio
30:18 Lully: Te Deum, for double chorus and orchestra, LWV 55
30:18 Symphonie – Te deum laudamus
37:21 Patrem immensae majestatis
44:10 Tu ad dexteram dei sedes
48:47 Salvum fac populum tuum
53:11 Dignare domine
59:32 In te domine speravi
Marc-Antoine Charpentier (1643 – 24 February 1704) was a French composer of the Baroque era. Exceptionally prolific and versatile, Charpentier produced compositions of the highest quality in several genres. His mastery in writing sacred vocal music, above all, was recognized and hailed by his contemporaries.
Jean-Baptiste Lully (born Giovanni Battista Lulli; 28 November 1632 – 22 March 1687) was an Italian-born French composer, instrumentalist, and dancer who spent most of his life working in the court of Louis XIV of France. He is considered the chief master of the French baroque style. Lully disavowed any Italian influence in French music of the period. He became a French subject in 1661.
Lully died from gangrene, having struck his foot with his long conducting staff during a performance of his Te Deum to celebrate Louis XIV's recovery from surgery. He refused to have his leg amputated so he could still dance. This resulted in gangrene propagating through his body and ultimately infecting the greater part of his brain, causing his death. He died in Paris and was buried in the church of Notre-Dame-des-Victoires, where his tomb with its marble bust can still be seen.
Le Poème Harmonique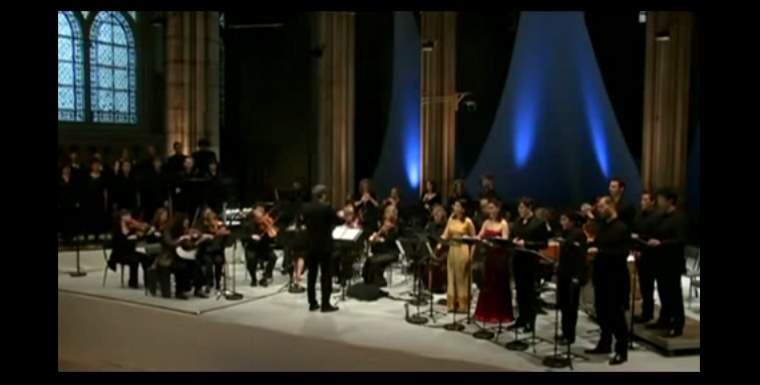 Le Poème Harmonique (English: The Harmonic Poem) is a musical ensemble founded in 1998 by Vincent Dumestre to recreate and promote early music, in particular, that of the 17th century. Using rare instruments such as the theorbo, the lirone, the tiorbino and the arpa tripla, Le Poème Harmonique aims to recapture the poetry of early music, particularly of the late renaissance and early baroque era.
The early 17th-century French and Italian madrigal is a special interest. Le Poème Harmonique also teaches singers in collaboration with the Centre de Musique Baroque (Center for Baroque Music) at Versailles.
The group's recordings with the French Alpha record label of Jean-Paul Combet contributed to the critical and commercial establishment of the label and included the 1st and 100th releases of the label's primary 'Ut Pictura Musica' series.
Sources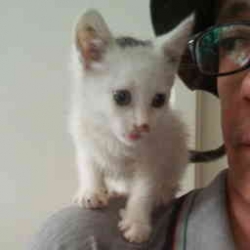 Latest posts by M. Özgür Nevres
(see all)