Antonio Vivaldi wrote a set of concertos, Op. 10, for flute (recorder) that were published ca.1728 by Amsterdam publisher Michel-Charles Le Cène.
Flute Concerto No. 1 in F major, RV 433 "La tempesta di mare"
I Solisti Veneti. Flute: Claudio Scimone
Allegro
Largo
Presto
Il Giardino Armonico (English: "The Harmonious Garden") is a pioneering Italian early music ensemble founded in Milan in 1985 by Luca Pianca and Giovanni Antonini, primarily to play 17th- and 18th-century music on period instruments. The ensemble's repertory is mainly focused on the 17th and 18th centuries. Depending on the demands of each programme, the group will consist of anywhere from 3 to 35 musicians.
Flute Concerto No. 2 in G minor, RV 439 "La notte" (also RV 104, composed in the 1710s with chamber accompaniment)
Il Giardino Armonico. Recorder: Giovanni Antonini
Largo
Presto (Fantasmi)
Largo
Presto
Largo (Il sonno)
Allegro
Flute Concerto No. 3 in D major, RV 428 "Il gardellino"
Il Giardino Armonico. Recorder: Giovanni Antonini
First movement – Allegro:
Second Movement – Cantabile
Third Movement – Allegro
Allegro
Cantabile
Allegro
Flute Concerto No. 4 in G major, RV 435
Il Giardino Armonico. Recorder: Giovanni Antonini
Allegro
Largo
Allegro
Flute Concerto No. 5 in F major, RV 434
Arte dei Suonatori
Alexis Kossenko (traversiere)
Aureliusz Goliński, Ewa Golińska, Marta Mamulska, Zefira Valova, Anna Nowak, Adam Pastuszka (violin I & II)
Dymitr Olszewski (viola)
Tomasz Pokrzywiński (violoncello)
Kamila Marcinkowska-Prasad (bassoon)
Stanisław Smołka (double-bass)
Fredrik Bock (lute)
Joanna Boślak-Górnio (harpsichord)
Conductor: Alexis Kossenko
Allegro ma non tanto
Largo e cantabile
Allegro
The orchestra Arte dei Suonatori was formed in Poznań (Poland) in 1993 by the violin players Ewa and Aureliusz Goliński and become the most recognizable Polish ensemble on international music scene. Their repertoire exceeds 600 compositions representing a wide range of styles and forms of 17th and 18th music.
Since 1998 the orchestra has initiated an extensive series of early music events which very quickly evolved to become "Early Music – Persona Grata", a festival which is now the biggest cycle of concerts in Poland dedicated the historically informed performances. Apart from the other 5 festivals that Arte dei Suonatori was also the co-creator and co-organiser the ensemble performed all over Europe as well as in United States.
The concerts were broadcasted by most of European radio stations including BBC, NDR, Danish Radio DR, Polish Radio PR2 and recorded by Polish Television.
The orchestra from the beginning of its activity works with many major figures of the early music scene. Just to mention, among more than 40 soloists and conductors, names of Martin Gester, Rachel Podger, Alexis Kossenko, Bolette Roed, Hidemi Suzuki, Eduardo López Banzo, Reinhard Goebel, Dan Laurin, Ruby Huges, Hille Perl, Roberta Invernizzi.
The orchestra's approach and way of music-making have enjoyed great international interest testified by awards for CD productions: Gramophone Award, Diapason d'Or, Choc du Monde de la Musique, Luister 10, 10 de Repertoire, Gramophone Editor's Choice, Gramophone CD of the Month, Classics Today, Prelude orchestral CD of the year.
Flute Concerto No. 6 in G major, RV 437
I Solisti Veneti, Flute: Sir James Galway
Allegro
Largo
Allegro
I Solisti Veneti is one of the first rank of small Italian chamber orchestras with modern instruments. Founded in Padua in 1959 by Claudio Scimone, it has made a reputation especially with Italian Baroque music, recording many works by Antonio Vivaldi, Tomaso Albinoni, Francesco Geminiani, Benedetto Marcello and Giuseppe Tartini.
Giuliano Carmignola and Piero Toso were two of the soloists in the ensemble. The group has made over 300 recordings, many on the Erato record label. A number of these were first-ever recordings of works of Vivaldi, Albinoni, and Rossini.
Sources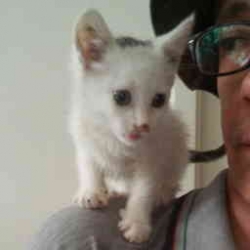 Latest posts by M. Özgür Nevres
(see all)