Quartetto Italiano plays Franz Schubert's String Quartet No. 14 in D minor, commonly known as "Death and the Maiden". Schubert composed this piece in 1824, when he was seriously ill and realized that he was dying (he died on 19 November 1828, before his 32nd birthday). So, the work it is Schubert's testament to death.

Quartetto Italiano:
Violin I: Paolo Borciani
violin II: Elisa Pegreffi
Viola: Dino Asciolla
Cello: Franco Rossi
I don't exactly know the recording date, but since the violist is Dino Asciolla, it should be between 1977 and 1980.
The quartet is named for the theme of the second movement, which Schubert took from a song he wrote in 1817 of the same title on the poem of the German poet Matthias Claudius (1740-1815); but the theme of death is palpable in all four movements of the quartet.
Here is the song "Der Tod und das Mädchen" (Death and the Maiden), op. 7 no. 3 below. Soprano: Júlia Várady, piano: Dietrich Fischer-Dieskau.
1823 and 1824 were hard years for Schubert. For much of 1823 he was sick, some scholars believe with an outburst of tertiary stage syphilis, and in May had to be hospitalized. He was also without money: he had entered into a disastrous deal with Diabelli to publish a batch of works, and received almost no payment; and his latest attempt at opera, Fierabras, was a flop. In a letter to a friend, he wrote,
"Think of a man whose health can never be restored, and who from sheer despair makes matters worse instead of better. Think, I say, of a man whose brightest hopes have come to nothing, to whom love and friendship are but torture, and whose enthusiasm for the beautiful is fast vanishing; and ask yourself if such a man is not truly unhappy."
Yet, despite his bad health, poverty and depression, Schubert continued to turn out the tuneful, light and gemütlich music that made him the toast of Viennese society: the song cycle Die schöne Müllerin, the octet for string quartet, contrabass, clarinet, horn and bassoon, more than 20 songs, and numerous light pieces for piano.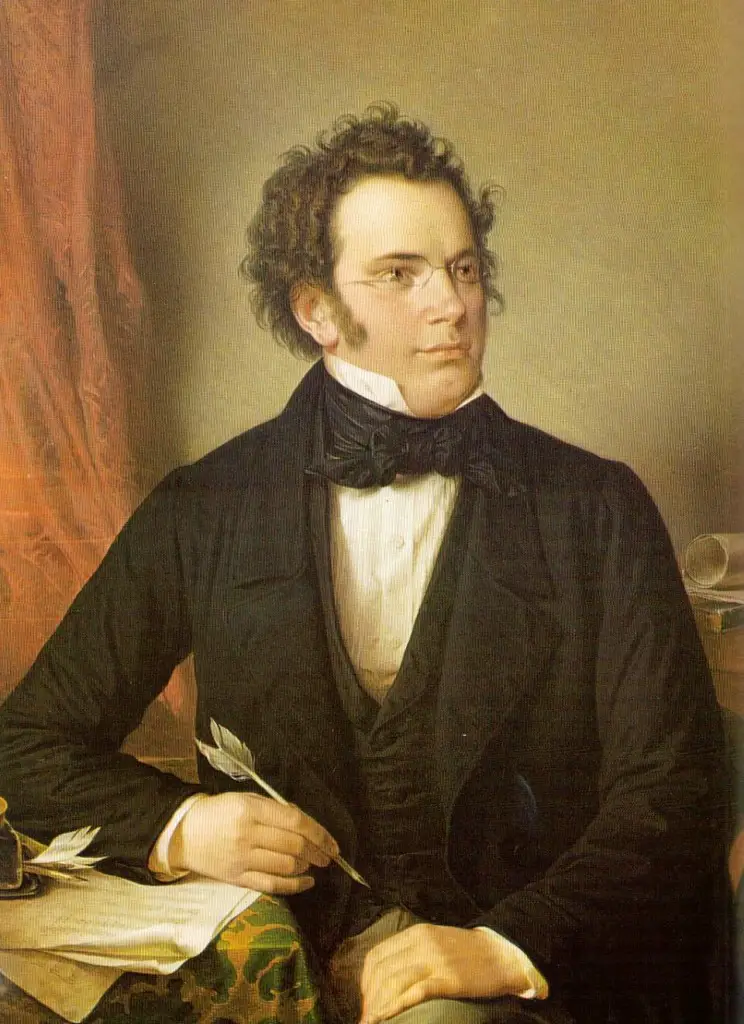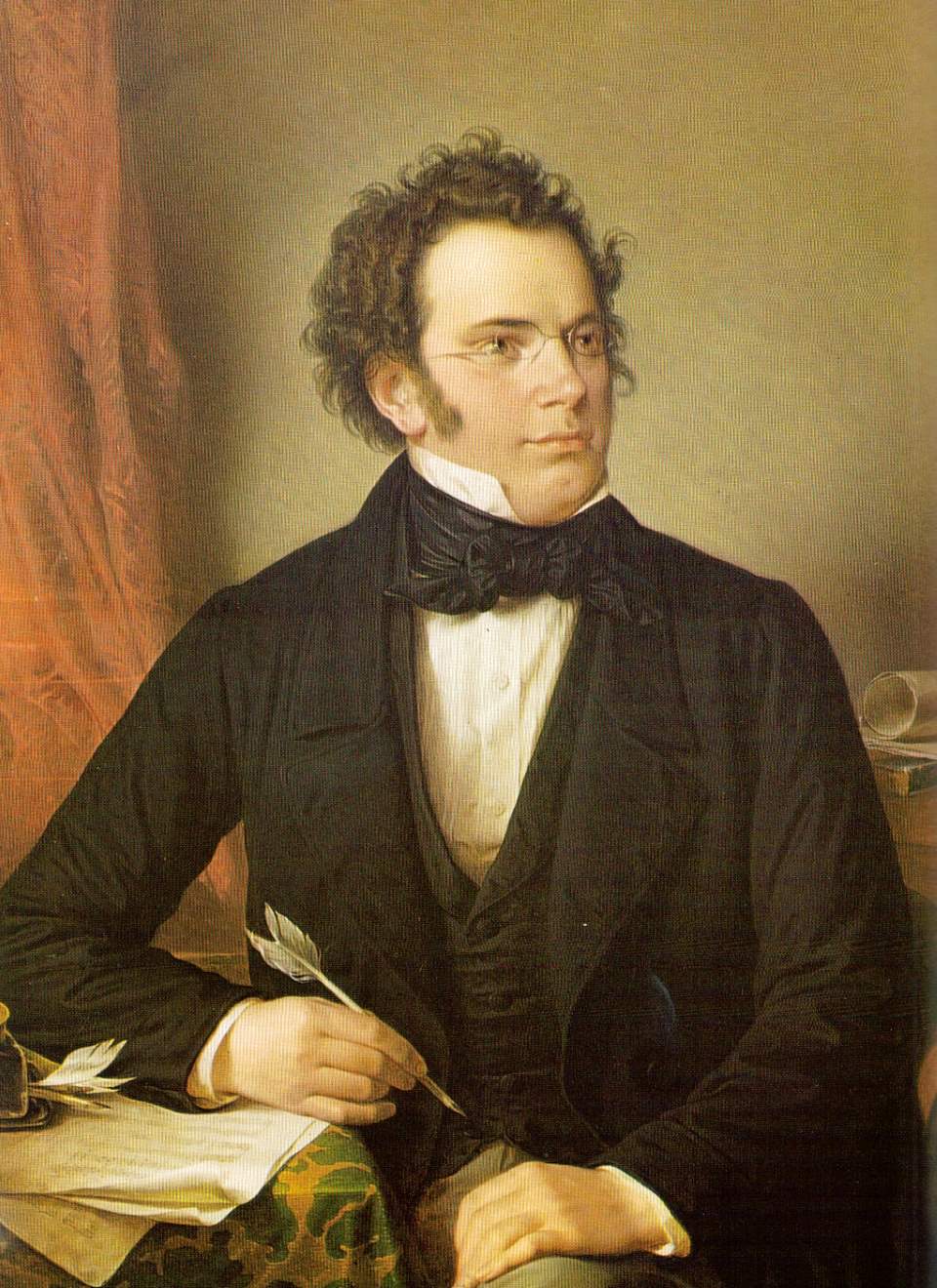 After 1820, Schubert returned to the string quartet form, which he had last visited as a teenager. He wrote the one-movement Quartettsatz in 1820, and the Rosamunde quartet in 1824 using a theme from the incidental music that he wrote for a play that failed. These quartets are a huge step forward from his initial attempts. Even Schubert recognized this fact; in July 1824, he wrote his brother Ferdinand of his earlier quartets, "it would be better if you stuck to other quartets than mine, for there is nothing in them…" There are several qualities that set these mature quartets apart from Schubert's earlier attempts. In the early quartets, it is primarily the first violin that carries the melody, with the other instruments playing supporting roles; in the later quartets, the part writing is much more advanced, and each instrument brings its own character and presence, for a more complex and integrated texture. Also, the later quartets are structurally much more integrated, with motifs, harmonies, and textures recurring in a way that ties the entire work together.
But beyond these technical improvements, Schubert in these later works made the quartet medium his own. "He had now ceased to write quartets to order, for experimental study, or for the home circle," writes Walter Willson Cobbett. "To the independent artist… the string quartet had now also become a vehicle for conveying to the world his inner struggles." For Schubert, who lived a life suspended between the lyrical, romantic, charming and the dramatic, chaotic, and depressive, the string quartet offered a medium "to reconcile his essentially lyric themes with his feeling for dramatic utterance within a form that provided the possibility of extreme color contrasts," writes music historian Homer Ulrich.
Schubert wrote the D minor quartet in March 1824, within weeks of completing the A minor Rosamunde quartet. He apparently planned to publish a three-set volume of quartets; but the Rosamunde was published within a year, while the D minor quartet was only published in 1831, three years after Schubert's death, by Diabelli. It was first played in January 1826, at the Vienna home of Karl and Franz Hacker, amateur violinists, apparently with Schubert on the viola.
The quartet throughout is characterized by sudden dramatic shifts from fortissimo to pianissimo, from the lyrical to the compelling and dramatic. A driving undercurrent of triplets is a recurring motif in all four movements.
Allegro, in D minor and common time (4/4)
Andante con moto, in G minor and cut time (2/2)
Scherzo: Allegro molto, in D minor and 3/4 time
Presto, in D minor and 6/8 time
Quartetto Italiano
Quartetto Italiano (English: Italian Quartet) was a string quartet founded in 1945. They were originally named Nuovo Quartetto Italiano before dropping the "Nuovo" tag in 1951. They are particularly noted for their recording of the complete cycle of Beethoven string quartets, made between 1967 and 1975. The quartet disbanded in 1980.
The secretary and historian of the Quartet was Guido Alberto Borciani (1920-2008), brother of Paolo and founder of the Premio Paolo Borciani.
Members were:
1 violin
Paolo Borciani (1945-1980) (founder and leader)
2 violin
Elisa Pegreffi (1945-1980)
viola
Lionello Forzanti (1945-1947)
Piero Farulli (1947-1977)
Dino Asciolla (1977-1980)
cello
Franco Rossi (1945-1980)
Der Tod und das Mädchen (Death and the Maiden) Lyrics
German
Das Mädchen:
Vorüber! Ach, vorüber!
Geh, wilder Knochenmann!
Ich bin noch jung! Geh, lieber,
Und rühre mich nicht an.
Und rühre mich nicht an.
Der Tod:
Gib deine Hand, du schön und zart Gebild!
Bin Freund, und komme nicht, zu strafen.
Sei gutes Muts! ich bin nicht wild,
Sollst sanft in meinen Armen schlafen!
English Translation
The Maiden:
Pass me by! Oh, pass me by!
Go, fierce man of bones!
I am still young! Go, rather,
And do not touch me.
And do not touch me.
Death:
Give me your hand, you beautiful and tender form!
I am a friend, and come not to punish.
Be of good cheer! I am not fierce,
Softly shall you sleep in my arms!
Sources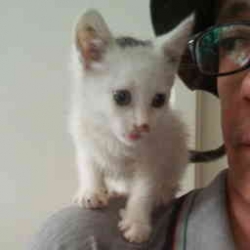 Latest posts by M. Özgür Nevres
(see all)