Accompanied by the early music ensemble L'Arpeggiata, French countertenor Philippe Jaroussky sings 17th-century arias from the Italian composers: Icônes du Seicento (Icons of the Seicento). The word Seicento simply refers to Italian history and culture during the 17th century. The Seicento saw the end of the Renaissance movement in Italy and the beginning of the Counter-Reformation and the Baroque era. The word Seicento means "six hundred" (sei = six, cento = hundred). Italian art during the 17th century was predominantly Baroque in essence.
L'Arpeggiata is a European early music group led by Christina Pluhar and founded by her in 2000. The group has presented both traditional early music and also several collaged and themed performances and recordings. Ensemble website: arpeggiata.com
Philippe Jaroussky, countertenor
Musicians: Christina Pluhar, Alessandro Tampieri, Doron Sherwin, Eero Palviainen, Charles Edouard Fantin, Margit Übellacker, Haru Kitamika, Richard Myron, Michèle Claude.
L'Arpeggiata conducted by Christina Pluhar
Directed by Olivier Simonnet, Broadcast by Mezzo, 2008.
Icônes du Seicento Programme
With starting times in the video:
00:01:28 – Anonyme: Ninna nanna al bambino Gesù
00:06:59 – Maurizio Cazzati: Ciaccona
00:10:35 – Benedetto Ferrari: Queste pungenti spine
00:17:41 – Maurizio Cazzati: Passacaglia
00:21:16 – Pandolfo Mealli: La vinciolina
00:23:26 – Ignazio Donati: O gloriosa domina
00:27:27 – Marco Uccellini: La Luciminia contenta
00:31:30 – Luigi Rossi: Lasciate averno
00:37:37 – Girolamo Kapsberger: Toccata l'arpeggiata
00:40:12 – Giovanni Felice Sances: Stabat mater dolorosa
00:47:12 – Antonio Bertali: Ciaccona
00:51:44 – Claudio Monteverdi: Laudate Dominum
00:56:36 – Anonyme: Ciaccona di paradiso et dell'Inferno
01:00:45 – Claudio Monteverdi: Ohime, ch'io cado
01:05:29 – Domenico Maria Melli: Dispiegate, guance amate
01:08:00 – Claudio Monteverdi: Sì dolce è'l tormento
Sources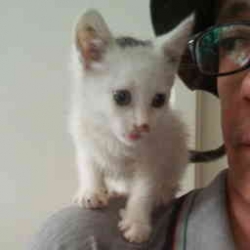 Latest posts by M. Özgür Nevres
(see all)