French countertenor Philippe Jaroussky sings Baroque Arias with his own L'Ensemble Artaserse during a great concert recorded by MEZZO TV at the palace of Versailles, Paris on June 17, 2009.

Philippe Jaroussky
Philippe Jaroussky (born 13 February 1978 in Maisons-Laffitte, France) is a French countertenor. He began his musical career with the violin, winning an award at the Versailles conservatory and then took up the piano before turning to singing. He is noted for a virtuosic coloratura technique and for compelling and enlivened interpretations of baroque cantatas and operas.
Jaroussky was inspired to sing by the Martinique-born countertenor Fabrice di Falco. He received his diploma from the Early Music Faculty of the Conservatoire de Paris. Since 1996, he has studied singing with Nicole Fallien. He has formed his own ensemble called Artaserse, and also often performs with the Ensemble Matheus under Jean-Christophe Spinosi and with L'Arpeggiata under Christina Pluhar.
Jaroussky's technique allows him the most audacious nuances and impressive pyrotechnics. He has explored a vast Baroque repertoire, from the refinement of the Italian Seicento with Monteverdi, Sances and Rossi, to the staggering brilliance of Handel and Vivaldi arias (singing more music by the latter composer than any other over the last few years).
Programme
Dono d'amica sorte (from La Merope, 1734 opera of Geminiano Giacomelli) @1:38 The aria Dono d'amica sorte is originally sung by contralto Lucia Facchinelli. La Merope is an opera seria in three acts by Geminiano Giacomelli (c.1692-1740) with a libretto by Apostolo Zeno. It was dedicated to Karl August, Prince of Waldeck and Pyrmont. It was first performed in 1734 at the Teatro Grimani di San Giovanni Grisostomo in Venice.
Sposa non mi Conosci (from La Merope, 1734 opera of Geminiano Giacomelli) @7:13 Taken from Geminiano Giacomelli's opera La Merope (1734). Antonio Vivaldi used this aria in his opera "Bajazet", with some changes to the text ("Sposa son disprezzata") as well as to the music itself.
Bassoon Concerto in C major, RV 477 (Antonio Vivaldi) @17:00 It is a concerto by Antonio Vivaldi in 3 movements:

Allegro
Largo
Allegro

 
Mi lusinga il dolce affeto (from Alcina by George Frideric Handel) @29:05 Alcina (HWV 34) is an opera seria by George Frideric Handel, composed for Handel's first season at the Theatre Royal, Covent Garden in London. It premiered on 16 April 1735. Handel used the libretto of L'isola di Alcina, an opera that was set in 1728 in Rome by Riccardo Broschi, which he acquired the year after during his travels in Italy. The story was originally taken from Ludovico Ariosto's Orlando furioso (like those of the Handel operas Orlando and Ariodante), an epic poem set in the time of Charlemagne's wars against Islam.
Sento con quel diletto (from Ercole su'l Termodonte by Antonio Vivaldi) @37:00 Ercole su'l Termodonte (Hercules in Thermodon) is a baroque Italian opera in three acts. In 1723, it became the sixteenth opera set to music by Antonio Vivaldi. Its catalogue number is RV 710. The libretto was written by Antonio Salvi (not Giacomo Francesco Bussani as previously misattributed). The opera was premiered January 23, 1723 in Rome's Teatro Capranica. Due to a papal edict preventing women from appearing onstage in Rome, it premiered with castrati singing all the female roles. Vivaldi was both conductor and solo violinist. Although the score was believed to have been lost, 30 arias and 2 duets were discovered in several archives, and the rest of the opera was reconstructed by Alessandro Ciccolini.
Se mi dai morte (from Farnace by Leonardo Leo) @41:52 Farnace is a 1737 opera in 3 acts, composed by Leonardo Leo (5 August 1694 – 31 October 1744), more correctly Lionardo Oronzo Salvatore de Leo, a Neapolitan Baroque composer.
Scherza infida (from Ariodante by George Frideric Handel) @46:00 Ariodante (HWV 33) is an opera seria in three acts by George Frideric Handel. The anonymous Italian libretto was based on a work by Antonio Salvi, which in turn was adapted from Canti 5 and 6 of Ludovico Ariosto's Orlando Furioso. Each act contains opportunities for dance, originally composed for dancer Marie Sallé and her company. The opera was first performed in the Covent Garden Theatre, London, on 8 January 1735. Scherza infida is a mezzo-soprano castrato aria from act 2, scene 2.
Violin Concerto in D minor, RV 242 (Antonio Vivaldi) @58:35 First performed in 1725, it is a concerto in 3 movements:

Allegro
Largo (G minor)
Allegro

 
Alto Giove (from Polifemo by Nicola Porpora) @1:10:08 Polifemo is an opera in three acts by Nicola Porpora. The legends surrounding Polyphemus the Cyclops (the giant son of Poseidon and nymph Thoosa in Greek mythology, one of the Cyclopes described in Odyssey), are a popular theme in music and literature alike. Polifemo was the last work Nicola Antonio Porpora composed for the Opera of Nobility in London, a business in direct competition to Georg Frideric Handel's opera company. While Handel had to resort to adding renowned ballet troupes and fulminating choirs to his productions, in order to attract an audience, Porpora relied solely on Farinelli's vocal ability. This was especially true for Polifemo . In the same vein as Porpora united top castrato vocalists to bring his works to life on stage, Parnassus Arts Productions is proud to present some of the world's leading counter-tenors today, and once again revive the glory of days long gone. Nicola (Antonio) Porpora (or Niccolò Porpora) (17 August 1686 – 3 March 1768) was a Neapolitan composer of Baroque operas (see opera seria) and teacher of singing, whose most famous singing student was the castrato Farinelli. Other students included composers Matteo Capranica and Joseph Haydn.
Senti il fato (from Polifemo by Nicola Porpora) @1:15:55
Verdi Prati (from Alcina by George Frideric Handel) @1:25:06
L'Ensemble Artaserse
Alessandro Tampieri: violin 1
Petr Ruzicka, Daniela Nuzzoli: violins
Raul Orellana: violin 2
Giorgia Simbula: violin
Marco Massera: viola
Emilia Gliozzi: violoncello
Guillaume Arrignon: double bass
Nicolas André: bassoon
Yoko Nakamura: harpsichord
Claire Antonini: theorbo
Conducted by Alessandro Tampieri
Sources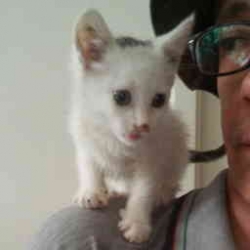 Latest posts by M. Özgür Nevres
(see all)