Accompanied by the Venice Baroque Orchestra, French countertenor Philippe Jaroussky sings "Alto Giove", Acis's aria from Nicola Porpora's "Polifemo", an opera seria in three acts. Conductor and harpsichord: Andrea Marcon. Recorded at The Royal Opera of Versailles in 2012.
Alto Giove Lyrics (Libretto)
Italian
Alto Giove, è tua grazia, è tuo vanto
il gran dono di vita immortale
che il tuo cenno sovrano mi fa.
Ma il rendermi poi quella
già sospirata tanto
diva amorosa e bella
è un dono senza uguale, come la tua beltà.
English translation
Mighty Jove, the great gift of immortal life
that your sovereign command granted me
is your blessing and your glory.
But to give me
that beautiful, loving goddess
Polifemo by Nicola Porpora
In ancient Greek mythology, Polyphemus, the giant son of Poseidon and Thoosa, was the Cyclops who imprisoned Odysseus and his men in a cave, systematically devouring them until the surviving men succeeded in blinding him while he was passed out from drink. Before his demise, Polyphemus loved the sea nymph Galatea, and wooed her with little finesse – and no success. The tale was popular with pastoral writers in Greece and Baroque authors, including Porpora's librettist Paolo Antonio Rolli.
Porpora's three-act opera seria was the first of his operas to be produced after the Theatre of the Nobility took over the King's Theatre, having successfully displaced Handel.
Opera seria (plural: opere serie; usually called dramma per musica or melodramma serio) is an Italian musical term that refers to the noble and "serious" style of Italian opera that predominated in Europe from the 1710s to c. 1770. The term itself was rarely used at the time and only attained common usage once opera seria was becoming unfashionable and beginning to be viewed as a historical genre. The popular rival to opera seria was opera buffa, the 'comic' opera that took its cue from the improvisatory commedia dell'arte.
Italian opera seria (invariably to Italian libretti) was produced not only in Italy but also in Spain, Habsburg Austria, England, Saxony, German states, and other countries. Opera seria was less popular in France, where the national genre of French opera was preferred. Popular composers of opera seria included Alessandro Scarlatti, Johann Adolf Hasse, Leonardo Vinci, Nicola Porpora, George Frideric Handel, and in the second half of the 18th century Tommaso Traetta, Josef Mysliveček, Gluck, and Mozart.
Nicola (Antonio) Porpora (or Niccolò Porpora) (17 August 1686 – 3 March 1768) was a Neapolitan composer of Baroque operas (see opera seria) and teacher of singing, whose most famous singing student was the castrato Farinelli. Other students included composers Matteo Capranica and Joseph Haydn.
Venice Baroque Orchestra
Founded in 1997 by Baroque scholar and harpsichordist Andrea Marcon, the Venice Baroque Orchestra is recognized as one of the premier ensembles devoted to period instrument performance. The Orchestra receives wide critical acclaim for its concert and opera performances throughout North America, Europe, South America, Japan and Korea, Taiwan, and China. The Orchestra has appeared in many more cities across the United States than any other Baroque orchestra in history.
Committed to the rediscovery of 17th- and 18th-century masterpieces, under Mr. Marcon's leadership VBO hasgiven the modern-day premieres of Francesco Cavalli's L'Orione, Vivaldi's Atenaide, Andromeda liberata, Benedetto Marcello's La morte d'Adone and Il trionfo della poesia e della musica, and Boccherini's La Clementina. With Teatro La Fenice in Venice, the Orchestra has staged Cimarosa's L'Olimpiade, Handel's Siroe, and Galuppi's L'Olimpiade, and reprised Siroe at the Brooklyn Academy of Music in New York in its first full staging in the United States.
The Orchestra has been seen worldwide through several television specials, including films by the BBC, ARTE, NTR (Netherlands), and NHK. They are the subject of three recent video recordings, and their performances were also featured on Swiss TV in the documentary film by Richard Dindo, Vivaldi in Venice.
Sources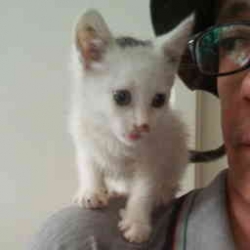 Latest posts by M. Özgür Nevres
(see all)