Venice-born Italian opera singer Lorenzo Regazzo sings "Sorge infausta una procella", Zoroastro's aria from Orlando, George Frideric Handel's opera seria in three acts. Concerto Italiano conducted by Rinaldo Alessandrini. Oratorio del Gonfalone, Rome, March 2008.
Sorge infausta una procella lyrics (libretto)
Latin
Sorge infausta una procella
che oscurar fa il cielo e il mare
sorge fausta poi la stella
che ogni cor ne fà goder.
Può talor il forte errare
ma risorto dall'errore
quel che pria gli dié dolore
cusa immenso il suo piacer.
English translation
An inauspicious tempest rises
and darkens the sky and the sea
after this good star rises
and makes each heart happy.
Sometimes the hero can err
but, after the mistake,
he feels a great joy
for what was before his great sorrow.
Handel's Orlando
Orlando (HWV 31) is an opera seria in three acts by George Frideric Handel written for the King's Theatre in London in 1733. The Italian-language libretto was adapted from Carlo Sigismondo Capece's L'Orlando after Ludovico Ariosto's Orlando Furioso, which was also the source of Handel's operas Alcina and Ariodante. More an artistic than a popular success at its first performances, Orlando is today recognised as a masterpiece.
Opera seria (plural: opere serie; usually called dramma per musica or melodramma serio) is an Italian musical term which refers to the noble and "serious" style of Italian opera that predominated in Europe from the 1710s to c. 1770. The term itself was rarely used at the time and only attained common usage once opera seria was becoming unfashionable and beginning to be viewed as a historical genre. The popular rival to opera seria was opera buffa, the 'comic' opera that took its cue from the improvisatory commedia dell'arte.
Italian opera seria (invariably to Italian libretti) was produced not only in Italy but also in Spain, Habsburg Austria, England, Saxony, German states, and other countries. Opera seria was less popular in France, where the national genre of French opera was preferred. Popular composers of opera seria included Alessandro Scarlatti, Johann Adolf Hasse, Leonardo Vinci, Nicola Porpora, George Frideric Handel, and in the second half of the 18th century Tommaso Traetta, Josef Mysliveček, Gluck, and Mozart.
Concerto Italiano
Concerto Italiano is an Italian early music ensemble well known for its interpretations of Baroque era composers Monteverdi and Vivaldi, among others.
The historically informed performance ensemble was formed by the harpsichordist Rinaldo Alessandrini and made its Rome debut with Francesco Cavalli's La Calisto in 1984. Since then, Concerto Italiano has recorded Monteverdi madrigals, which have won numerous awards, including the Gramophone Award three times. Other major international awards garnered by this ensemble include Preis der deutschen Schallplattenkritik, Prix de la Nouivelle Académie du disque, Premio internationale del disco Antonio Vivaldi (Cini Foundation), and the Prix de l'Académie Charles Cros.
Concerto Italiano is under exclusive contract with OPUS 111, which is now under the umbrella of the large French label, Naïve. Most recently, in conjunction with the National University Library in Turin, Concerto Italiano has been recording all the operas and concertos of Vivaldi, many of which have not been performed for over 300 years.
Highlights include Concerto Italiano's recordings of the opera L'Olimpiade, La Senna Festeggiante, Le Quattro Stagioni (The Four Seasons) (hailed as one of the best versions of the work by Gramophone), Vespri Solenni per la Festa dell'Assunzione di Maria Vergine (a reconstruction of a possible Vespers for the Ascension of the Virgin Mary and 2004 Gramophone winner for Baroque Vocal), and in 2004, an entire CD devoted to Vivaldi's Concerti per Archi.
Lorenzo Regazzo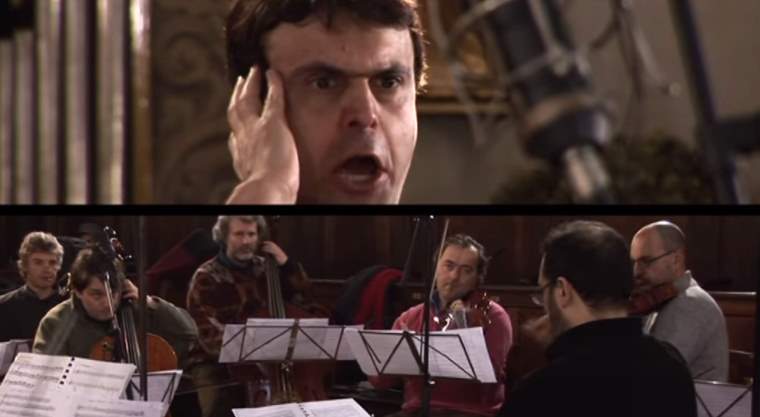 Lorenzo Regazzo, (born in Venice) is an opera singer. His voice can be categorized as bass, bass-baritone, or basso cantante. He is especially well known for interpreting the Baroque, Classical, and bel canto repertoire. Among the qualities frequently noted by the critical press are his virtuosic coloratura technique, sumptuous tone, and vivid stage presence.
Sources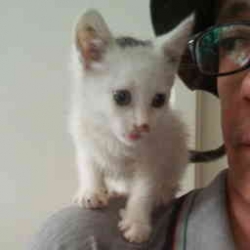 Latest posts by M. Özgür Nevres
(see all)