The best versions of "Je crois entendre encore" (I still believe I hear), a beautiful aria from Georges Bizet's Les pêcheurs de perles.
Les pêcheurs de perles (The Pearl Fishers) is an opera in three acts by the French composer Georges Bizet, to a libretto by Eugène Cormon and Michel Carré. It was first performed on 30 September 1863 at the Théâtre Lyrique in Paris and was given 18 performances in its initial run.
Set in ancient times on the island of Ceylon, the opera tells the story of how two men's vow of eternal friendship is threatened by their love for the same woman, whose own dilemma is the conflict between secular love and her sacred oath as a priestess.
"Je crois entendre encore" (I still believe I hear) can be sung in many ways, all of which can be effective if the tenor is good enough. Here is my selection of the best versions below:
Beniamino Gigli (1925)
Perhaps no singer was more identified with the song than Italian opera singer Beniamino Gigli, (March 20, 1890 – November 30, 1957), the most famous tenor of his generation, he was renowned internationally for the great beauty of his voice and the soundness of his vocal technique.
Alain Vanzo
A really good version of Je crois entendre encore. This is one of the only two versions that comply with Bizet's score – no repetition of "Charmant souvenir" at the aria's conclusion (the other one is Leonid Sobinov version).
Alain Vanzo (April 2, 1928 – January 27, 2002) was a French opera singer and composer, one of few French tenors of international standing in the postwar era. He, along with such singers as Henri Legay and the Canadian Léopold Simoneau, represented a traditional French lyric style during a period when larger Italian and German vocal styles had become popular.
Alfredo Kraus (Cologne, 1970)
Alfredo Kraus Trujillo (24 November 1927 – 10 September 1999) was a distinguished Spanish tenor from the Canary islands, particularly known for the artistry he brought to opera's bel canto roles.
Leonid Sobinov (Sings in Russian – 1911)
One of the only two versions that comply with Bizet's score – no repetition of "Charmant souvenir" at the aria's conclusion (the other one is Alain Vanzo's version above). The singer is the great Russian tenor Leonid Sobinov.
Leonid Vitalyevich Sobinov (June 7 [OS May 26] 1872 – October 14, 1934), was an acclaimed Imperial Russian operatic tenor. His fame continued unabated into the Soviet era, and he was made a People's Artist of the RSFSR in 1923. Sobinov's voice was lyrical in size and tone, and it was employed with discerning taste and excellent musicianship. In addition to being the dominant tenor in Russia, he sang at all of the great opera houses in Europe. But he never crossed the Atlantic.
Nicolai Gedda (1960)
Nicolai Gedda (born 11 July 1925) is a Swedish operatic tenor. Having made some two hundred recordings, Gedda is said to be the most widely recorded tenor in history. Gedda's singing is best known for his beauty of tone, vocal control, and musical perception.
Jussi Björling (1945)
Johan Jonatan "Jussi" Björling (5 February 1911 – 9 September 1960) was a Swedish tenor. One of the leading operatic singers of the 20th century, Björling appeared for many years at the Metropolitan Opera in New York City and less frequently at the major European opera houses, including the Royal Opera House in London and La Scala in Milan.
Richard Tucker (1947)
Richard Tucker (August 28, 1913 – January 8, 1975) was an American operatic tenor.
Enrico Caruso (April 8, 1904, Milan)
Perhaps the most famous tenor of all time, Enrico Caruso (February 25, 1873 – August 2, 1921) version of the aria. The Italian tenor sang to great acclaim at the major opera houses of Europe and the Americas, appearing in a wide variety of roles from the Italian and French repertoires that ranged from the lyric to the dramatic.
Caruso also made approximately 290 commercially released recordings from 1902 to 1920. All of these recordings, which span most of his stage career, are available today on CDs and as digital downloads.
Giuseppe Di Stefano
Giuseppe Di Stefano (24 July 1921 – 3 March 2008) was an Italian operatic tenor who sang professionally from the late 1940s until the early 1990s. He was known as the "Golden voice" or "The most beautiful voice", as the true successor of Beniamino Gigli. He was also known for his long-term performance and recording association and a brief romantic episode with the soprano Maria Callas.
Léopold Simoneau
Léopold Simoneau, CC CQ (May 3, 1916 – August 24, 2006) was a French-Canadian lyric tenor, one of the outstanding Mozarteans of his time. In 1959 he became the first recipient of the Calixa-Lavallée Award.
Heddle Nash (Sings in English – 1944)
William Heddle Nash (14 June 1894 – 14 August 1961) was an English lyric tenor who appeared in opera and oratorio in the middle decades of the twentieth century. He also made numerous recordings that are still available on CD reissues.
Nash's voice was of the light tenor class known as "tenore di grazia". The critic J. B. Steane referred to him as "the English lyric tenor par excellence, without equal then or now." He appeared in tenor roles in operas by Mozart, Verdi, Wagner, and Puccini among others, at the Royal Opera House, and the Glyndebourne Festival. His operatic career lasted from 1924 to 1958.
Lawrence Brownlee
Lawrence Brownlee (born 1972) is an American operatic tenor particularly associated with the bel canto repertoire. Describing his voice, Speight Jenkins, general director of the Seattle Opera, said: "There are other singers that sing this repertory very well, but I don't think anyone else has quite as beautiful a sound and as rounded a tone," and praised his incredible top notes, adding about his high F (F5) in "Credeasi, misera": "With him, it's not a scream, it's a beautiful sound."
Mezzo-soprano Joyce DiDonato adds: "He is always in service of the music. His natural instrument is just incredibly beautiful. The word 'honey' comes to mind. He also has technical prowess and agility."
Sergei Lemeshev
Sergei Yakovlevich Lemeshev (born July 10 [O.S. June 27] 1902, Staroye Knyazevo, Tver District – died June 26, 1977, Moscow) was one of the most well-known and beloved Russian operatic lyric tenors.
The beginning of the Great Patriotic War was crucial for Lemeshev; during one evacuation he caught a very bad cold which resulted in two attacks of pneumonia, complicated by pleurisy and tuberculosis of the right lung. He was treated with artificial pneumothorax, which induced the therapeutic collapse of one lung.
Although singing was forbidden, he adapted by being more conscious and sensitive with regard to his technique, and continued to sing with one lung from 1942 to 1948, when the other lung was also artificially collapsed and re-inflated.
During that period he recorded Lakme, The Snow Maiden, Les pêcheurs de perles, Mozart and Salieri and pieces from operas like The Barber of Seville and Rigoletto.
Plácido Domingo
The young Plácido Domingo sings Je crois entendre encore.
Je crois entendre encore Lyrics
French
Je crois entendre encore,
Caché sous les palmiers,
Sa voix tendre et sonore
Comme un chant de ramier!
O nuit enchanteresse!
Divin ravissement!
O souvenir charmant!
Folle ivresse! doux rêve!
Aux clartés des étoiles,
Je crois encore la voir,
Entr'ouvrir ses longs voiles
Aux vents tièdes du soir!
O nuit enchanteresse!
Divin ravissement!
O souvenir charmant!
Folle ivresse! doux rêve!
Charmant souvenir!
English translation
I still believe I hear
hidden beneath the palm trees
her voice, tender and deep
like the song of a dove
oh enchanting night
divine rapture
delightful memory
mad intoxication, sweet dream.
In the clear starlight
I still believe I see her
half drawing her long veil
to the warm night breeze.
Oh enchanting night
divine rapture
delightful memory
mad intoxication, sweet dream.
Charming memory.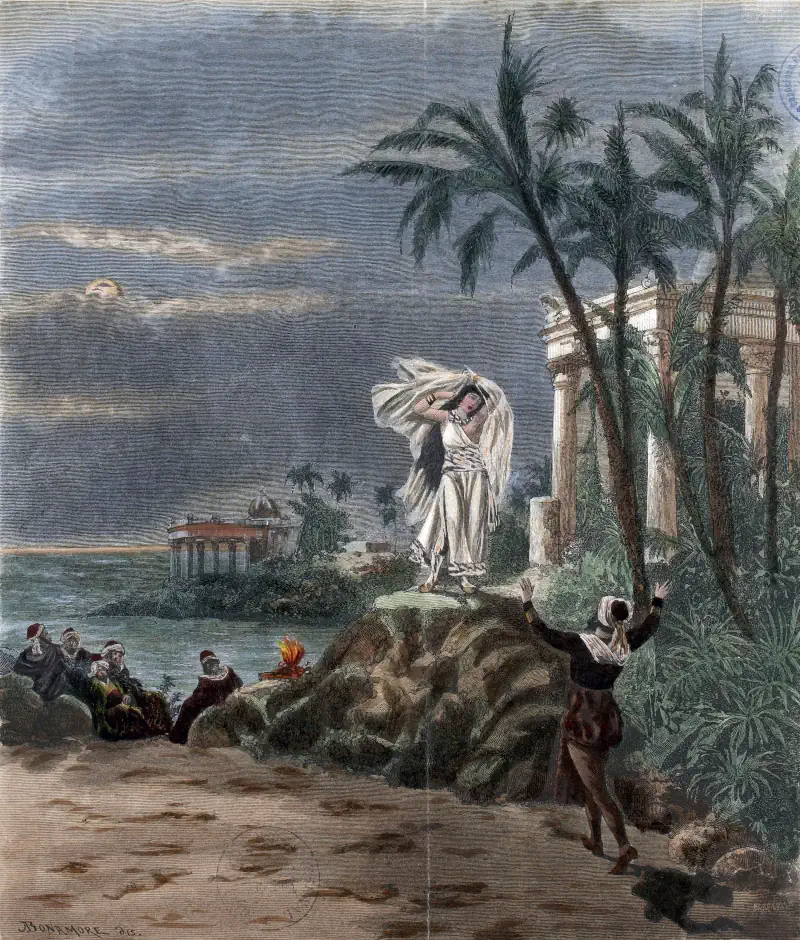 Sources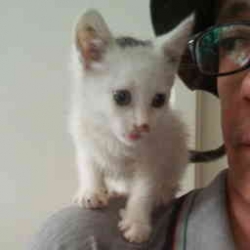 Latest posts by M. Özgür Nevres
(see all)