Lágrima (tear) is a piece by Francisco Tárrega, and certainly a little gem in the guitar's repertoire. It's called "lágrima" (tear) because of the sadness in the second section, and isn't a piece difficult to play: the feeling is much more important than technique with this one.

Francisco Tárrega
Francisco de Asís Tárrega y Eixea (21 November 1852 – 15 December 1909) was a Spanish composer and classical guitarist of the Romantic period.
As a composer Tárrega was conservative, his style was similar to the general trends in the second half of the 19th century. A virtuoso on his instrument, he was known as the "Sarasate of the guitar".
Tárrega is considered to have laid the foundations for 20th century classical guitar and for increasing interest in the guitar as a recital instrument. Tárrega preferred small intimate performances over the concert stage. Some believe this was because he played without the nails needed for volume. Others say this was related to his childhood trauma.
He composed 78 original scores and 120 transcriptions – mostly for his own use.
Tárrega is the composer of what has been claimed to be "probably the world's most heard tune": the Nokia ringtone, Nokia tune[1], also used in advertising spots, is based on Tárrega's Gran Vals. An "Excerpt from Recuerdos de la Alhambrahe" was the last track of U.S. rock group The Illusion's final album If It's So. It was performed by their guitarist Richie Cerniglia. His music also inspired Mike Oldfield to arrange Tárrega's tremolo study "Recuerdos de la Alhambra" for the soundtrack of the film The Killing Fields.
As with several of his Spanish contemporaries, such as his friend Isaac Albéniz, he had an interest in combining the prevailing Romantic trend in classical music with Spanish folk elements and transcribed several of Albéniz's piano pieces. The noted contemporary guitarist and composer Angelo Gilardino has written that Tárrega's 9 Preludios are "… the deepest musical thought of Tárrega in the most concentrated form."
César Amaro
César Nicanor Amaro Carlevaro was a guitarist born in Montevideo, Uruguay, on 25 October 1948. He died on 31 July 2012. He is well known among many classical guitar players and listeners.
Notes
[1] The Nokia tune (also called Grande Valse on old Nokia mobile phones) is a phrase from a composition for solo guitar, Gran Vals, by the Spanish classical guitarist and composer Francisco Tárrega, written in 1902.
Sources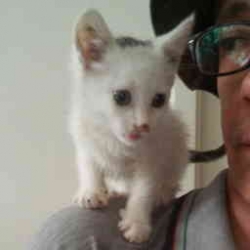 Latest posts by M. Özgür Nevres
(see all)