Famous Spanish tenor Plácido Domingo sings "E lucevan le stelle", a romantic aria from the third act of Giacomo Puccini's opera Tosca, composed in 1900 to an Italian libretto by the Italian librettists Luigi Illica (9 May 1857 – 16 December 1919) and Giuseppe Giacosa (21 October 1847 – 1 September 1906). This is from a 1992 production in which Tosca was performed in the actual Roman settings described in the libretto. Moreover, the scenes take place at the appropriate times of day. Rome, June 1800.. The orchestra (Orchestra Sinfonica di Roma) was a few miles away. Conductor: Zubin Mehta.

The action opens in Rome's beautiful 16th-century church of Sant'Andrea della Valle, where Cavaradossi (Plácido Domingo) is innocently painting, moves to the Farnese Palace where Tosca (Catherine Malfitano) dramatically stabs the lustful Scarpia (Ruggero Raimondi), and finally to the battlements of the Castle Sant'Angelo at dawn the following day where Cavaradossi is cruelly killed, and Tosca takes her own life.
Written in B minor, it is one of the most famous opera arias. The vocal range extends from F♯3 to A4. The aria is considered part of the spinto tenor repertoire.
Libretto
Original Italian
E lucevan le stelle …
ed olezzava la terra
stridea l'uscio dell'orto …
e un passo sfiorava la rena …
Entrava ella fragrante,
mi cadea fra le braccia.
O! dolci baci, o languide carezze,
mentr'io fremente le belle forme disciogliea dai veli!
Svanì per sempre il sogno mio d'amore.
L'ora è fuggita, e muoio disperato!
E muoio disperato!
E non ho amato mai tanto la vita,
tanto la vita!
Literal translation
And the stars were shining,
And the earth was scented.
The gate of the garden creaked
And a footstep grazed the sand…
Fragrant, she entered
And fell into my arms.
Oh, sweet kisses and languorous caresses,
While trembling I stripped the beautiful form of its veils!
Forever, my dream of love has vanished.
That moment has fled, and I die in desperation.
And I die in desperation!
And I never before loved life so much,
Loved life so much!
Free Translation
When the stars were brightly shining …
And faint perfumes the air pervaded,
Creaked the gate of the garden …
And footstep its precincts invaded …
'Twas hers, the fragrant creature.
In her soft arms she clasped me…
With sweetest kisses, tenderest caresses,
A thing of beauty, of matchless symmetry in form and feature!
My dream of love is now dispelled forever.
I lived uncaring and now I die despairing!
Alas I die despairing!
And never was life so dear to me, no never,
So dear, no never!
Sources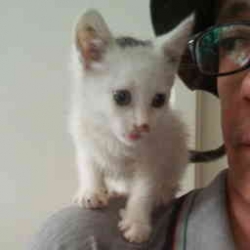 Latest posts by M. Özgür Nevres
(see all)