German cellist Valentino Worlitzsch and the Bosnian classical guitarist Sanel Redžić perform Gerard Drozd's Adagio op. 44I for Cello and Guitar (Homage to Johann Sebastian Bach). This is the cello&guitar arrangement of Drozd's beautiful Op. 44. Live recording at the Gliwice Guitar Festival. Published by Gerard Drozd on his youtube channel.

Valentino Worlitzsch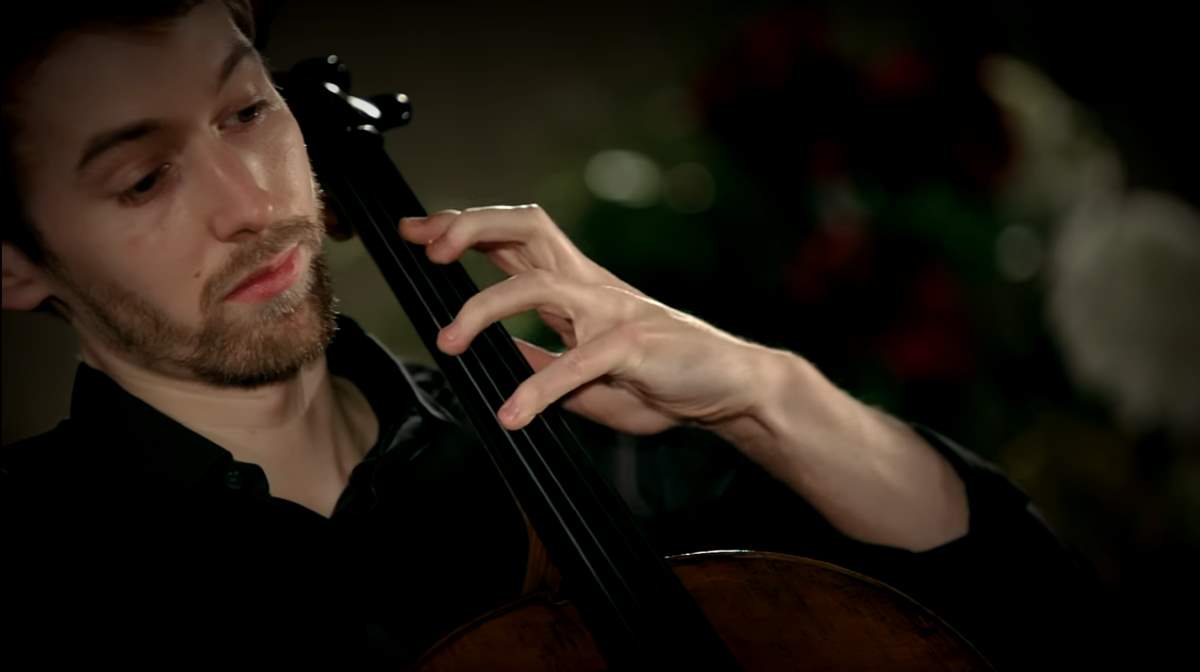 First prize of the jury, prize of the audience, music prize of the Rotary Club Bonn and a year's scholarship from the German Foundation of Musical Life: This is the impressive result of cellist Valentino Worlitzsch at the German Music Competition 2016 in Bonn
Born in Hanover in 1989, he attended his first cello and piano lessons at the age of four. From his early teenage years, he has won numerous national and international prizes, both as cellist and pianist, as soloist as well as chamber musician. These include the International Grotrian-Steinweg Piano Competition and the Eduard-Söring Prize of the German Foundation of Musical Life for his outstanding successes on both instruments.
By now he has earned many national and international awards. Besides receiving first prize at the German Music Competition, he was given first prize and two special prizes at the International Music Competition 'Pacem in Terris', Bayreuth, as well as attaining special prizes at the Grand Prix Emanuel Feuermann, Berlin, and at the Leoš Janáček International Competition, Brno. Furthermore, he became semi-finalist at the ARD International Music Competition in Munich as well as at the prestigious International Tchaikovsky Competition in St. Petersburg and was honoured as best competitor ex aequo at the Pierre Fournier Award in London.
Valentino Worlitzsch commences his studies under Bernhard Gmelin, Hamburg, and Michel Strauss, Paris. In 2013 he continued his master studies and in 2016 his concert exam studies in Weimar under Wolfgang Emanuel Schmidt, where he became his teaching assistant in 2015. In addition to this, he also studies piano under Karl-Heinz Kämmerling and Johanna Wiedenbach, as well as conducting under Nicolás Pasquet.
Further inspiration came through masterclasses and lessons with Wolfgang Boettcher, Lásló Fenyö, David Geringas, Frans Helmerson, Jens Peter Maintz, Johannes Moser, Philippe Muller and Wen-Sinn Yang.
As a soloist, Valentino Worlitzsch has performed with leading orchestras, among them the Düsseldorfer Symphoniker, the Beethoven Orchester Bonn, the Munich Chamber Orchestra and the Nürnberger Symphoniker, and has graced famous venues such as the Wigmore Hall in London, the Philharmonie Berlin, the St. Petersburg Philharmonia, the Beethovenhalle Bonn and the Tonhalle in Düsseldorf. Beyond this, he is a dedicated chamber musician – his partners include Elisabeth Brauß, Nils Mönkemeyer, Eldar Nebolsin, Christopher Park, Natalia Prishepenko, Wolfgang Emanuel Schmidt and William Youn – and he regularly participates at prestigious festivals such as the Schleswig-Holstein Musik Festival, the Festspiele Mecklenburg-Vorpommern and the Ludwigsburger Schlossfestspiele.
Valentino Worlitzsch has enjoyed longstanding scholarships from the Studienstiftung des deutschen Volkes, the Oscar and Vera Ritter Foundation, the Yehudi Menuhin Foundation 'Live Music Now' and has received the Masefield Fellowship of the Alfred Toepfer Foundation. Since 2015, after being an award winner of the German Musical Instruments Fund, Valentino is fortunate to perform on a violoncello with the label 'Grancino' (Roman school, 18th century), graciously lent to the trust from private ownership.
Sanel Redžić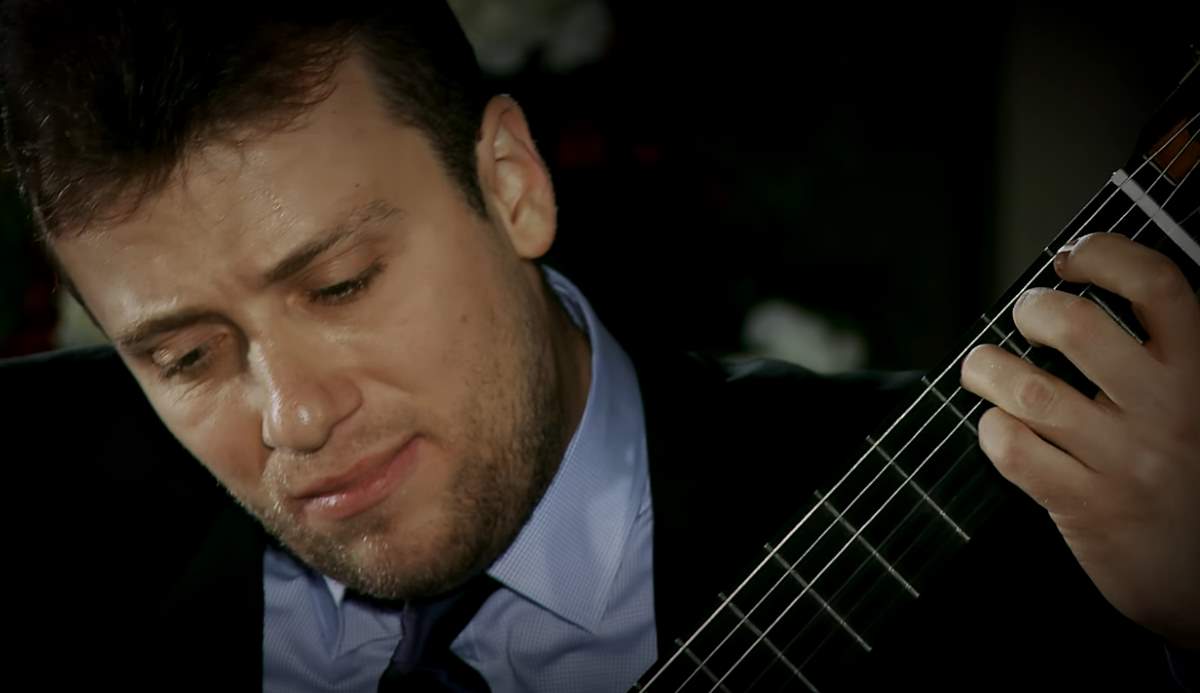 Sanel Redžić is one of the most virtuosic guitarists of his generation. Known for his varied repertoire and lively performances, he is quickly becoming one of the most important figures on the international guitar scene.
"Guitar player with impressive skills…"
Jazzthetik, Germany
"Outstanding representative of the young guitar generation of who surprises with unusual musical maturity."
Bonner Meisterkonzerten, Germany
"His playing is full of intensity and passion…"
Guitar-Night Tiefurt, Germany
"His performance expressed precisely the profoundness and dignity of the music in a refined manner with a controlled sound."
Gendai guitar magazine, Japan
Born on July, 25th 1988 in Tuzla, Bosnia and Herzegovina. Mr. Redžić started to play guitar at age of eight under the tutelage of Predrag Stanković with whom he later finished secondary music school in 2007 with the highest marks. He then continued his studies at the Hochschule für Musik "Franz Liszt" in Weimar under Thomas Müller-Pering and Ricardo Gallen. Additionally Mr. Redžić has participated in masterclasses held by David Russell, Costas Cotsiolis, William Kanengiser, Aniello Desiderio, Denis Azabagić, Jorgos Panetsos, Thomas Offerman, Jozef Zsapka, Darko Petrinjak and many others.
Mr. Redžić has achieved a great deal of succes in competitions; winning top prizes in Tokyo, Tychy, the "Forum Gitarre Wien", Changsha, Markneukirchen, "Anna Amalia" Weimar, "Andres Segovia" Velbert, Kutna Hora, "Guitar Mania" in Lisbon, Iserlohn, Rome, and the "Guitar Art Festival" in Belgrade. He is also frequently invited as a jury member at competitions and gives regular master classes.
A sought after performer, Mr. Redžić has played hundreds of concerts to date in countries such as Bosnia and Herzegovina, Serbia, Croatia, Hungary, Slovenia, Bulgaria, Poland, the Czech Republic, Austria, Germany, Switzerland, the Netherlands, Belgium, Spain, Portugal, France, Italy, Greece, Mexico, Chile, India, China, Japan and the USA. A number of these concerts took place in famous concert halls such as the Concertgebouw Amsterdam, Tokyo Bunka Kaikan Recital Hall, Philharominc Hall Paul Constantinescu Ploiesti and many others. He is also a frequent soloist with various orchestras including Orquesta del Nuevo Mundo Mexico City conducted by Johannes Ullrich, Sarajevo Philharmonic Orchestra and Aukso Chamber Orchestra and has received high praise for his performances from both critics and audiences alike.
Mr. Redžić has recorded several CDs for Gramofon Sarajevo, Central German Radio (MDR) and KSG Exaudio. Additionally he has appeared in numerous radio and television productions.
Mr. Redžić uses strings by Savarez and D'addario.
Gerard Drozd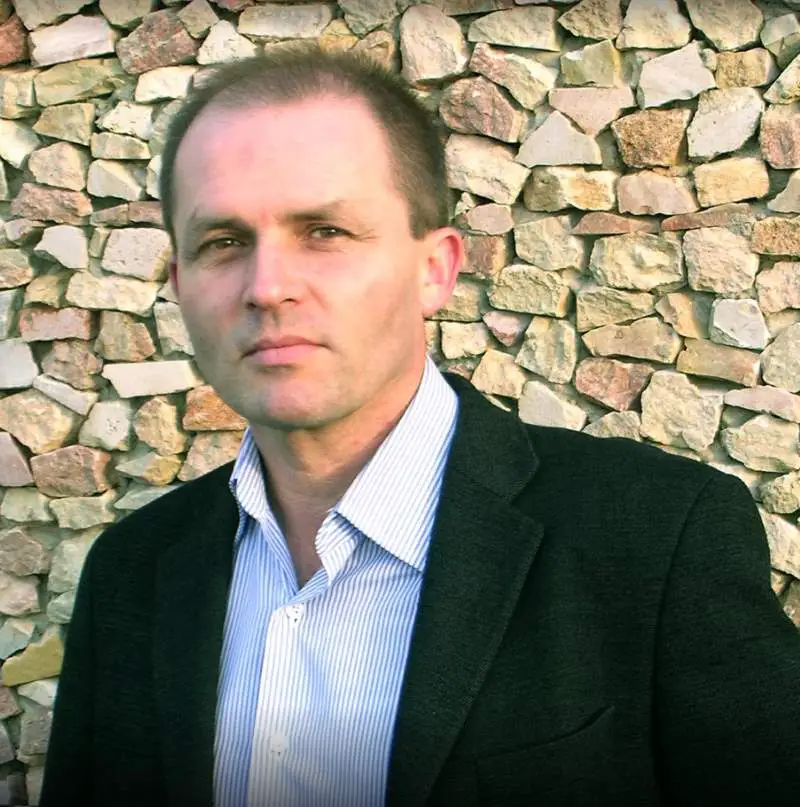 Born in Gliwice, Poland, Gerard Drozd is a versatile composer and guitarist. As a composer has written more than 250 compositions for one or more guitars, for piano, voice etc… Among his works are four Concertos with orchestra, Concerto "Carpe Diem" for guitar and string quartet, Concerto for two guitars and string quartet, String quartets, 24 Preludes for guitar, 24 Preludes and Fugues for guitar, 24 Preludes for piano, 24 Preludes and Fugues for piano, Sonatas, Suites, Chamber music, Soli Deo Gloria for soprano and guitar and much more. His music has been played by very well-known artists in USA, Canada, Brazil, Mexico, Chile, Bolivia, Japan, China, Thailand, South Korea, Iran, Turkey, Morocco, England, Greece, Italy, Spain, Austria, France, Sweden, Denmark, Germany, Croatia, Montenegro, Belgium, Luxembourg, Czech Republic, Poland, Russia, Ukraine, Belorussia and elsewhere. His compositions Adagio op.44 and Triptych op.102 are on the CD "Hemispheres" by Lily Afshar, Yiddish Impression op.107 is on the CD "Puentes" by Marcelo de la Puebla, Dreams of a Clown on the CD "Suite enfantine" by Liat Cohen, Five studies op.88 on the CD "Dialogues" by Antonio De Innocentis, Adagio op. 44 on the CD "Guitar Recital" by Philip Hemmo, Berceuse op.56 on the CD "Premieres" by Hilary Field and Adagio op. 44 on the CD "In the beginning" by Zoran Dukic. Several of his compositions have been published in Italy, Germany, Switzerland, Canada, Belorussia and Poland. The composer refers to his harmonic language as a "kaleidoscopic". His exquisite treatment of counterpoint and unexpected melodic elements are attractive features in his music. Music critics say that he has an attractive, intelligent, interesting, and very personal musical language.
Gerard Drozd is both creator and artistic director of the International Gliwice Guitar Festival.
Sources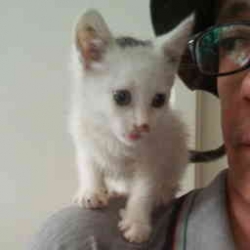 Latest posts by M. Özgür Nevres
(see all)