The Italian violist Federico Bresciani shared this video, showing that Ravel's famous piece Boléro is a bit… boring, from a violist's perspective. He wrote: "Maurice Ravel's Bolero is one of the most famous classical pieces of the 19th [20th] century. Almost every instrument in the orchestra has the honor to play the main theme. Except for violas. Here Federico Bresciani and Emily Sally having fun during the Konservatorium Wien symphonieorchester's dress rehearse in Vienna's Konzerthaus."
Maurice Ravel's Boléro
"Boléro" is a famous orchestral piece composed by the French composer Maurice Ravel in 1928. Commissioned by the dancer and actress Ida Rubinstein, it was initially intended as a ballet and premiered at the Paris Opéra on November 22, 1928.
What makes "Boléro" stand out is its simplicity and repetitive structure. The entire piece consists of a single melody, played over a persistent, almost unchanging rhythm, typically carried by the snare drum. The melody begins with a solitary flute and is gradually passed between different instruments and sections of the orchestra. With each repetition, the melody takes on new colors and complexities, building to a powerful climax with the full orchestra before ending abruptly.
The piece is played at a slow, deliberate tempo and typically lasts around 15 minutes. Ravel himself described it as "a piece for orchestra without music," reflecting its experimental nature.
While "Boléro" was a success from its premiere, captivating audiences with its hypnotic repetition, it has also been seen as controversial for its overt sensuality. Despite its popularity, Ravel considered it more of an orchestration experiment than a masterpiece. He even expressed surprise at its popularity, stating that it had "no music in it at all."
Its steady, rhythmic build-up has made "Boléro" a popular choice in various films, figure skating routines, and other visual performances. Some researchers have speculated that the repetitiveness in "Boléro" might have been influenced by Ravel's declining health, possibly related to Alzheimer's disease or Pick's disease, though this connection is not definitively proven.
"Boléro" continues to fascinate listeners and performers with its unique construction and mesmeric quality, maintaining its status as a frequently performed piece in the orchestral repertoire.
Sources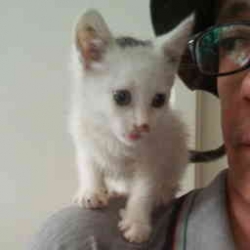 Latest posts by M. Özgür Nevres
(see all)