French countertenor Philippe Jaroussky and the Hungarian soprano Emőke Baráth sing the early Baroque era composer Francesco Cavalli's (14 February 1602 – 14 January 1676) beautiful aria "O luci belle" from Eritrea, an opera in three acts. The libretto is by Giovanni Faustini (1615-1651), the Italian librettist, and opera impresario of the 17th century.
Francesco Cavalli was a leading Italian composer during the 17th century, especially known for his operas. He was one of the most influential figures in the development of the opera genre and contributed significantly to the Venetian style of opera, which dominated the musical landscape of his time.
Cavalli was the son of Giovanni Battista Caletti, a town musician in Crema. His musical talents were recognized early on, and by the age of 14, he had joined the choir of St. Mark's Basilica in Venice. He was a student of the then maestro di cappella at St. Mark's, Claudio Monteverdi, one of the most prominent composers of the time.
Cavalli became known for his operas, which played a significant role in establishing opera as a public entertainment in Venice. During his lifetime, he wrote 41 operas, of which 27 are still extant. His operas were noted for their rich orchestration, expressive melodies, and the innovative way they blended recitative with arias.
Some of his most famous operas include:
"L'Ormindo" (1644)
"La Calisto" (1651)
"L'Eritrea" (1652)
"Il Xerse" (1654)
"Ercole amante" (1662)
Cavalli's operas were instrumental in the development of the bel canto style, emphasizing beautiful singing and virtuosic technique.
In addition to his operatic work, Cavalli held important positions in the church, including the position of second organist at St. Mark's Basilica in 1639, and later, maestro di cappella in 1668. He composed several sacred works, including masses and other liturgical music.
Francesco Cavalli's music acted as a bridge between the first operatic works of Monteverdi and the later Baroque operas of composers like Alessandro Scarlatti. His ability to blend text and music, drama, and emotion paved the way for the development of opera into one of the central art forms of European culture.
Cavalli's works gradually fell into obscurity after his death but have seen a revival in the late 20th and early 21st centuries. Modern performances and recordings of his operas have helped to re-establish Cavalli as an essential figure in the history of opera and Baroque music.
Sources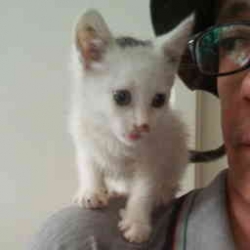 Latest posts by M. Özgür Nevres
(see all)