Hungarian soprano Emőke Baráth performs the aria "Scherza in mar la navicella" from Handel's 1729 opera Lotario ("Lothair"), HWV 26. In the album Dualità, Baráth is joined by the French countertenor Philippe Jaroussky as conductor of his Ensemble Artaserse in captivating arias for the female voice, embodying roles both male and female.
Lotario ("Lothair", HWV 26) is an opera seria in three acts by George Frideric Handel. The Italian-language libretto was adapted from the Italian physician, court poet, and librettist Antonio Salvi's (17 January 1664 – 21 May 1724) Adelaide. The opera was first given at the King's Theatre in London on 2 December 1729.
The story of the opera is a fictionalization of some events in the life of Holy Roman Empress Adelaide of Italy (931-999).
Scherza in mar la navicella lyrics
Italian
Scherza in mar la navicella,
Mentre ride aura seconda;
Ma se poi fiera procella,
Turba il ciel, sconvolge l'onda,
Va perduta a naufragar.
Non così questo mio core
Cederà d'un empia sorte,
Allo sdegno, ed al furore,
Che per anco in faccia a morte
Sa da grande trionfar.
English translation
The little ship jokes around in the sea
As the gentle breeze laughs;
But if the proud storm
Stirs up the sky, swells the waves,
It will be lost as a shipwreck.
Not so will this heart of mine
Cede to an infamous fate,
Of disdain, and of fury,
Which, also facing death,
Knows to achieve great triumph.
Emőke Baráth
Hungarian soprano Emőke Baráth began her musical education studying the piano and the harp. She began singing at the age of 18 following the teaching of József Hormai and Katalin Szőke and then Professor Júlia Pászthy at the Franz Liszt Academy in Budapest. During the 2011/2012 school year, she also studied at the Luigi Cherubini Conservatory in Florence, Italy.
In 2009, she received the third prize at the 44th Anton Dvorak International Competition (Czech Republic). In 2011, she won the First Prize and the award of the Public at the Second International Singing Competition for Baroque Opera in Innsbruck (Austria). The same year, she won the Grand Prix of Verbier Festival Academy (Switzerland).
She took part in several masterclasses with, among others, Barbara Bonney, Kiri Te Kanawa, Stephen Stubbs, Deborah York. Early on, as a student she was already invited to perform as a soloist at many festivals and venues as famous as the Müpa (Budapest, Hungary) and the Hungarian State Opera, the Theater an der Wien, the Amsterdam Concertgebouw, the Théâtre des Champs-Elysées, the Opéra Royal de Versailles in France and the Verbier Festival in Switzerland; the Nikolaisaal in Potsdam, the Braunschweig Staatstheater, and the Brandenburger Theater in Germany; the Concert Hall of the Tchaikovsky Conservatory in Moscow, Russia.​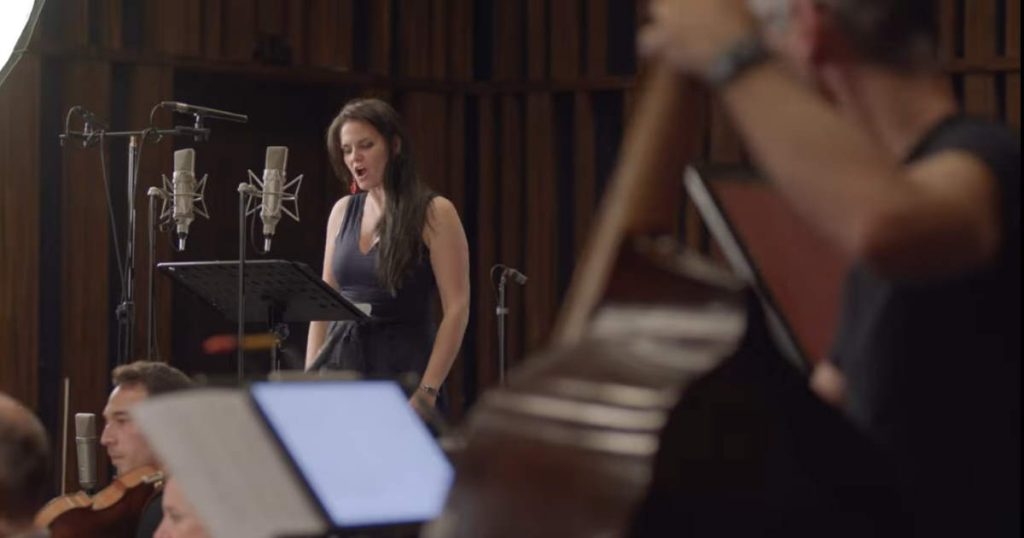 The late Alan Curtis (see notes 1) was one of the first conductors to discover her talent and he gave her the opportunities to sing in prestigious productions with works by Händel – for example, Giulio Cesare (role of Sesto, alongside Karina Gauvin and Marie-Nicole Lemieux, with a recording by Naïve), Admeto (role of Antigona), Amadigi di Gaula (role of Oriana), Arianna in Creta (role of Alceste), in prestigious venues such as Theater an der Wien, Auditorio Nacional in Madrid or Théâtre des Champs-Élysées, Paris).
Händel takes a major role in her repertoire: she sang The Messiah (Detroit Symphony Orchestra and National Symphony Orchestra Washington, Nathalie Stutzmann conducting), Almirena in Rinaldo (Il Pomo d'Oro and Riccardo Minasi), Armindo in Partenope (Il Pomo d'Oro and Maxym Emelyanychev, with a recording by Erato-Warner Classics), Morgana in Alcina (Accademia Bizantina and Ottavio Dantone, with Inga Kalna and Philippe Jaroussky) and Asteria in Tamerlano (Les Ambassadeurs and Alexis Kossenko). In April 2014, she sang the soprano part in Duello Amoroso, a pasticcio after Händel, with Nathalie Stutzmann conducting the ensemble Orfeo 55 at the Bordeaux Opera (with Jean-Louis Grinda as stage director).​
Emőke Baráth regularly sings Bach's masterpieces: Mass in B minor (Les Musiciens du Louvre and Marc Minkowski), Saint Matthew Passion (Liverpool Royal Philharmonic with Nathalie Stutzmann), Christmas Oratorio (successively with the Freiburger Barockorchester, the Göteborg Symphony Orchestra and the French ensemble Accentus conducted by Laurence Equilbey). She also sang cantatas with Accademia Bizantina conducted by Andreas Scholl (Festival de Beaune).​
She is also particularly in demand for the composers of the Seicento (see notes 2): She was the title-role in Elena by Cavalli (Cappella Mediterranea conducted by Leonardo García Alarcón, with Jean-Yves Ruf as stage director – Festival d'Aix-en-Provence), Romilda in Xerse by the same composer (Le Concert d'Astrée, Emmanuelle Haïm, with a staging by Guy Cassiers – Lille Opera, Théâtre de Caen, Theater an der Wien)
Regarding Monteverdi, she sang the title-role of L'Incoronazione di Poppea at the Innsbruck Festival and at MÜPA (Budapest), and Euridice in L'Orfeo (Les Talens Lyriques and Christophe Rousset, Claus Guth as stage director). She sang Monteverdi's Selva Morale e Spirituale with Concentus Musicus Wien conducted by Pablo Heras Casado.
In 2016 at Budapest Spring Festival she sang the title role of Pietro Antonio Cesti's Orontea with the ensemble Aura Musicale (musical director: Balázs Máté). In 2017 she sang the title role in Francesco Cavalli's Hipermestra (Orchestra of the Age of Enlightenment, William Christie, staging by Graham Vick).
In 2017, she made her Carnegie Hall debut with Il Pomo d'Oro Orchestra performing a mostly Seicento love duet program with Italian mezzo-soprano Giuseppina Bridelli. She sang the title role of Doriclea by Alessandro Stradella on a recording and on a concert in Rome at Accademia Nazionale di Santa Cecilia with Il Pomo d'Oro Orchestra and Andrea de Carlo.​
Emőke Baráth is more and more in demand in Mozart's works: she was a successful Susanna in Le Nozze di Figaro (Les Musiciens du Louvre and Marc Minkowski, with director Felix Breisach), Tamiri in Il Re Pastore (Verbier Festival Chamber Orchestra and Gábor Takács-Nagy – Verbier Festival), Zerlina in Don Giovanni and Despina in Così Fan Tutte (Hungarian State Opera).
In 2016, she sang the Great Mass in C minor on three occasions: with the Bergen Philharmonic and the São Paolo Symphony Orchestra (soprano 2 solo part), and with the Verbier Festival Chamber Orchestra (soprano 1 solo).​
Emőke Baráth's repertoire is particularly wide: she sang Mahler's Symphony N°2 with the Orquesta de Valencia and Yaron Traub, Scylla et Glaucus by Leclair (role of Scylla, with Les Nouveaux Caractères and Sébastien d'Hérin, with a recording by Alpha), Rameau's Fêtes de Polymnie (with the Orfeo Orchestra Budapest and György Vashegyi, with the support of the Centre de Musique Baroque de Versailles) or Falstaff by Verdi (role of Nanetta, at the Hungarian State Opera).​
Among her recent projects, we can mention the release of two recordings with Philippe Jaroussky, both with I Barocchisti and Diego Fasolis by Warner Classics: in 2017 La Storia di Orfeo with works by Monteverdi, Sartorio, Rossi; and the other release in 2018 is Gluck's Orfeo ed Euridice, where she sings the role of Amore. In 2017, she had her first solo recording released by Hungaroton on which she sings songs by Claude Debussy with Emese Virág at the piano.​
Emőke has a successful collaboration with the Boston Early Music Festival (musical directors: Paul O'Dette and Stephen Stubbs). Her first recording with the group was a nice selection of love duets by Agostino Steffani (label CPO) which project they presented on a tour at many venues in the USA and in Canada. She made her debut at the festival in June 2019 singing the role of Bradamante in Steffani's Orlando.​
In 2017/2018, she sang the role of L'Ange in Messiaen's Saint François d'Assise with Sylvain Cambreling and the Yomiuri Symphony Orchestra Japan. She sang the role of Cleopatra in Händel's Giulio Cesare on a tour with Accademia Bizantina and Ottavio Dantone. She performed Bach's Magnificat and Händel's Dixit Dominus with Emmanuelle Haïm and Le Concert d'Astrée on a tour in France and Bach's Mass in B minor with Concentus Musicus Wien at Musikverein.
In March 2018, she jumped in two times on short notice to sing the role of Morgana at Théâtre des Champs Élysées in Händel's Alcina from the orchestra pit – with Cecilia Bartoli and Philippe Jaroussky on stage, with Le Concert d'Astrée, conducted by Emmanuelle Haïm. She sang the role of Amore in Gluck's Orfeo ed Euridice at TCE, alongside Philippe Jaroussky and Patricia Petibon, under the baton of Diego Fasolis and with staging by Robert Carsen.​
2018/19 included, among others, a tour with Philippe Jaroussky and the Ensemble Artaserse presenting a program of Händel love arias and duets, Mozart's Requiem on a tour with the Orchestra of Théâtre des Champs-Élysées conducted by Philippe Herreweghe, her debut with the Royal Concertgebouw Orchestra conducted by William Christie, singing Händel, Pergolesi, and Vivaldi with the group Arcangelo and Jonathan Cohen in Barcelona and London, her debut as Amore in Gluck's Orfeo at the Opera of Rome.​
In 2018 Emőke has started her long-term collaboration with Warner Classics-Erato as an exclusive artist. On her first recording, she sings masterpieces by Barbara Strozzi and her masters: Francesco Cavalli and Pietro Antonio Cesti with Il Pomo d'Oro Orchestra conducted by Francesco Corti. The recording was released in early 2019.
Notes
Alan Curtis (November 17, 1934 – July 15, 2015) was an American harpsichordist, musicologist, and conductor of baroque opera.
The word Seicento means "six hundred" (sei = six, cento = hundred). Italian art during the 17th century was predominantly Baroque in essence.
Sources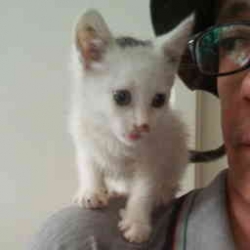 Latest posts by M. Özgür Nevres
(see all)