Accompanied by the Sinfonietta Rīga, the Russian oboist Alexei Ogrintchouk performs Wolfgang Amadeus Mozart's "Ah se in ciel, benigne stelle", a concert aria originally written for soprano and orchestra. Ogrintchouk also conducts the orchestra. Recorded on November 27, 2022, at the Het Concertgebouw Amsterdam.
Wolfgang Amadeus Mozart's "Ah se in ciel, benigne stelle"
"Ah se in ciel, benigne stelle" (K. 538) is a concert aria for soprano and orchestra composed by Wolfgang Amadeus Mozart in 1788. The title translates to "Ah, if in the sky, kind stars". It's a standalone work, not part of an opera, which Mozart wrote for his soprano friend Caterina Cavalieri.
The aria is in the key of F major and has an A-B-A structure, with the outer sections characterized by serene melodies, while the central section shifts to a minor key and features more agitated, virtuosic lines, reflecting the emotional content of the text.
Lyrically, it expresses the character's longing and plea to the stars in the sky to alleviate her suffering, a common theme in 18th-century Italian arias. The singer must navigate a wide vocal range and expressive dynamics, demonstrating Mozart's ability to marry text and music in an emotionally compelling way.
"Ah se in ciel, benigne stelle" is not part of any specific opera by Mozart. It's a standalone concert aria, which is a genre of music written for a solo voice with orchestral accompaniment. Mozart composed this piece separately from his operatic works. This kind of work was often performed in concerts, or sometimes inserted into operas by other composers when a particularly capable singer was available. "Ah se in ciel, benigne stelle" was written specifically for Mozart's friend, the soprano Caterina Cavalieri (18 March 1755 – 30 June 1801), to showcase her vocal abilities.
Alexei Ogrintchouk
Alexei Ogrintchouk is one of the most outstanding oboists performing today. A graduate of the Gnessin School of Music and the Paris Conservatoire, where he studied with Maurice Bourgue, Jacques Tys, and Jean-Louis Capezzali, he combines astounding technique with virtuosity and lyricism.
Originally from Moscow, Alexei was already performing all over Russia, Europe, and Japan from the age of 13. He is the winner of a number of international competitions including the prestigious CIEM International Competition in Geneva at the age of 19.
He was also the winner of the European Juventus Prize in 1999, two "Victoires de la Musique Classique" Prizes in France in 2002, the Triumph Prize in Russia in 2005, and the Borletti Buitoni Trust Award winner in 2007. He has been part of the prestigious Rising Stars and BBC New Generation Artists Programmes.
Since August 2005 Alexei Ogrintchouk has been the first solo oboist of the Royal Concertgebouw Orchestra, Amsterdam with Mariss Jansons, and then with Daniele Gatti. Until then he held the same post at the Rotterdam Philharmonic Orchestra with Valery Gergiev – a position which he secured at the age of 20.
Alexei Ogrintchouk combines orchestral playing with his ever-increasing solo and conducting engagements. A charismatic and technically brilliant soloist, he has performed concertos under the baton of the best conductors and with the world's greatest orchestras.
As a conductor, he has been conducting/directing the Mariinsky Orchestra, Orchestre Philharmonique de Monte-Carlo, Bruxelles Philharmonic, Orchestre National des Pays de la Loire, Camerata RCO (Royal Concertgebouw Orchestra), Concertgebouw Chamber Orchestra, St Petersburg Symphony Orchestra, Macedonian Philharmonic Orchestra, Orchestre de Besancon, Orchestre de Picardie, Amsterdam and Riga Sinfonietta, KREMERata Baltica, Orchestre International de Geneve, Orquesta Barocca de Sevilla, Swedish, Lithuanian, Verbier Festival Lausanne and Geneva Chamber Orchestras.
As a recitalist and chamber musician, he is much in demand and has performed throughout the world including in Theatre du Chatelet, Theatre des Champs-Elysees, Cite de la Musique, Auditorium du Louvre in Paris, Concertgebouw in Amsterdam, Musikverein in Vienna, Royal Albert Hall, Wigmore Hall in London, Carnegie Hall in New-York, Auditorium in Tel Aviv, Suntory Hall in Tokyo… He is also a frequent guest at festivals such as BBC PROMS, MIDEM, Colmar, Lockenhaus, Verbier, Luzern, Berliner Festspiele, Santa Cecilia, Cortona, Edinburgh Internation Festival, City of London Festival and the White Nights, Crescendo, Svyatoslav Richter December Nights and Easter Festival in Russia.
His chamber music partners have included Gidon Kremer, Radu Lupu, Thomas Quasthoff, Misha Maisky, Vladimir Spivakov, Yuri Bashmet, Jean-Yves Thibaudet, Maurice Bourgue, Sarah Chang, Tabea Zimmermann, Nikolai Znaider, Valery Affanasiev, Julian Rachlin, Leif Ove Andsnes, Fabio Biondi, Alexander Lonquich, Dmitri Sitkovetsky, and Sergio Azzolini as well as Belcea, Eben, Sine Nomine, and Tokyo string quartets.
Alexei Ogrintchouk is named successor of Maurice Bourgue as oboe professor at the Haute Ecole de Musique de Geneve since September 2011. He also has been a visiting professor at the Royal Academy of Music in London (2001-2011), a professor at the Musikene in San Sebastian (2009-2011), and at the Royal Conservatory in the Hague since 2010.
He is giving a number of masterclasses such as Pablo Casals Chamber Music Academy in Prades, Mahler Academy in Ferrara, Cursos de Verano in Bilbao, Academie Musicale de Villecroze, Aurora Academy in Sweden or Weimar International Master Class.
His first CD with the works by Schumann was released in Harmonia Mundi's "Nouveau Musicians" Series to exceptional reviews. His discography includes the world premiere of the slow movement of Beethoven's oboe concerto (Raptus classics), music by Britten (Record One), Skalkotas (Bis Records), Mozart Oboe Concerto with the Concertgebouw Chamber Orchestra (PentaTone Classics). The three most recent CDs include Bach's Oboe Concertos, Mozart's Oboe Concerto and Quartet, a 20th Century Recital, and the Strauss Oboe Concerto (all on BIS Records).
Sources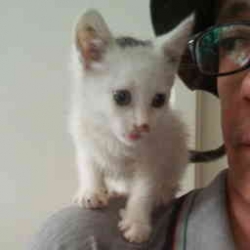 Latest posts by M. Özgür Nevres
(see all)