Conducted by the great American conductor Lorin Maazel (March 6, 1930 – July 13, 2014), the Orquesta Sinfónica de Galicia performs Wolfgang Amadeus Mozart's Symphony No. 41 in C major, K. 551, also known as the Jupiter Symphony. It is the longest and last symphony that Mozart composed. The work is regarded as among the greatest symphonies in classical music by many critics. Recorded on May 17, 2012, at the Coruña Opera House (Palacio de la Ópera de A Coruña).
Wolfgang Amadeus Mozart's Symphony No. 41 in C major (Jupiter)
Symphony No. 41 in C major, K. 551, is the last symphony composed by Wolfgang Amadeus Mozart and is often known by the nickname "Jupiter". It was composed in 1788, during a period of great creativity for Mozart, but also personal hardship.
The "Jupiter" Symphony is renowned for its complexity, grandeur, and exploration of polyphony. It represents the pinnacle of Mozart's symphonic compositions, blending sophistication, intricate detail, and a profound emotional range. The symphony's scale and majesty, which led to its nickname "Jupiter" (although not given by Mozart himself), signals Mozart's command of the high classical style.
The work is structured traditionally with four movements, showcasing different moods and forms, and demonstrating Mozart's skill and versatility. The "Jupiter" Symphony is admired for its dramatic intensity, intricate counterpoint, and the integration of a distinctly 'Mozartean' melodic beauty and grace.
Despite its reputation and eventual status as a cornerstone of the symphonic repertoire, there is no record of it being performed in Mozart's lifetime. Today, Symphony No. 41 is recognized as a masterpiece of the classical period and is frequently performed by orchestras worldwide.
Origin of the Jupiter nickname
According to Franz Mozart (26 July 1791 – 29 July 1844), Wolfgang's younger son (also known as Wolfgang Amadeus Mozart, Jr.), the symphony was given the name Jupiter by Johann Peter Salomon, who had settled in London in around 1781. The name has also been attributed to Johann Baptist Cramer (24 February 1771 – 16 April 1858), an English music publisher. Reportedly, from the first chords, Mozart's Symphony No. 41 reminded Cramer of Jupiter and his thunderbolts.
Movements
With start times in the video:
Allegro vivace (00:26)
Andante cantabile (13:29)
Menuetto (Allegretto) (26:46)
Finale. Molto allegro (31:54)
1. Allegro vivace
The first movement of Mozart's Symphony No. 41 is marked as Allegro vivace, indicating a fast and lively tempo. It starts with a strong and spirited motif that sets an optimistic tone for the symphony.
This movement is composed in sonata form, a common structural choice for symphonic first movements in the Classical period. The form includes an exposition where the main themes are presented, a development section where these themes are explored and manipulated, and a recapitulation where the themes are restated, usually with some alterations.
In the "Jupiter" Symphony's first movement, Mozart presents two contrasting themes in the exposition, a bold and energetic first theme and a more lyrical and flowing second theme. In the development section, Mozart plays with these themes, varying and interweaving them in a display of his compositional skill and imagination. The recapitulation brings back the themes from the exposition, rounding out the movement with a triumphant restatement of the opening material.
2. Andante cantabile
The second movement of Mozart's Symphony No. 41, "Jupiter," is marked "Andante cantabile," suggesting a walking pace and a songlike, melodic character. The movement is in the key of F major, providing a lyrical and gentle contrast to the lively, energetic first movement.
Unlike the typical sonata form of the first movement, the second movement uses a ternary or A-B-A form, also known as the song form. This structure allows for a contrasting section (B) between two similar sections (A).
The A section introduces a tender and melodic theme, exhibiting Mozart's gift for creating memorable, song-like melodies. The B section offers a darker, more dramatic counterpoint to the initial theme, exploring minor keys and more chromatic harmony. Finally, the A section is reprised, providing a sense of resolution and tranquility.
3. Menuetto (Allegretto)
The 3rd movement is marked as "Menuetto: Allegretto". Unlike the typical minuets of symphonies during this period, Mozart's minuet here is not light and elegant, but rather robust and ceremonial, indicating a shift in the character and function of the minuet in late 18th-century music.
As was typical for the time, this movement follows a ternary or A-B-A structure, which is the standard form for a minuet and trio. The A section (minuet) is written in a triple meter, characterized by a stately rhythm and a homophonic texture. It provides a contrast to the surrounding movements with its steady pulse and traditional dance rhythms.
The B section, or the trio, is lighter in texture and mood, offering a contrast to the more substantial minuet. It's a quieter, more contemplative section, marked by its simplicity and lyrical charm.
After the trio, the minuet is reprised, rounding off the movement with a sense of completeness and symmetry. Despite its relative brevity, the third movement of the "Jupiter" Symphony is noted for its rhythmic vitality, its contrasting moods, and its place within the overall architecture of the symphony.
4. Finale. Molto allegro
The finale of Mozart's Symphony No. 41, "Jupiter," is marked "Molto Allegro," indicating a very fast tempo. It's considered one of Mozart's greatest accomplishments in the realm of instrumental music.
This movement is famed for its integration of counterpoint on a scale rarely seen in Mozart's work, showcasing his mastery of compositional techniques. The most extraordinary moment comes at the movement's end, where Mozart weaves a five-part fugato based on earlier themes – a remarkable feat of musical architecture and a testament to his genius.
Throughout the movement, Mozart displays his gift for developing and transforming melodies. He uses a sonata-rondo form, a hybrid structure that combines the recurring theme principle of the rondo with the contrasting thematic material and dramatic development characteristic of the sonata form.
Despite its technical complexities, the fourth movement retains a lively, spirited character, concluding the "Jupiter" Symphony with grandeur and intensity. Its profound musicality and intricate structure have cemented its status as a pinnacle of Western classical music.
Sources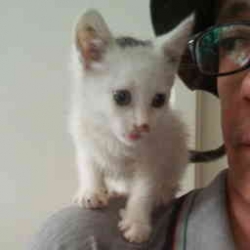 Latest posts by M. Özgür Nevres
(see all)