Conducted by Andrés Orozco-Estrada, the hr-Sinfonieorchester (Frankfurt Radio Symphony Orchestra) performs Wolfgang Amadeus Mozart's Symphony No. 40 in G minor, KV. 550. Recorded during the season-opening concert at Alte Oper Frankfurt on September 10, 2020.
Wolfgang Amadeus Mozart's Symphony No. 40
Mozart wrote this symphony in the extraordinarily creative summer of 1788 (his last three symphonies, Symphony No. 39, 40, and 41 came out that summer). It is sometimes referred to as the "Great G minor Symphony," to distinguish it from the "Little G minor Symphony," No. 25. These two pieces are the only extant minor key symphonies Mozart wrote.
There are four movements:
Molto allegro, 2/2. The first movement begins darkly, not with its first theme but with accompaniment, played by the lower strings with divided violas. The technique of beginning a work with an accompaniment figure was later used by Mozart in his last piano concerto (Piano Concerto No. 27, KV. 595) and later became a favorite of the Romantics (examples include the openings of Mendelssohn's Violin Concerto and Sergei Rachmaninoff's Third Piano Concerto).
Andante, 6/8. The second movement is a lyrical work in 6/8 time. It is in the subdominant key of the relative major of G minor (B♭ major): E♭ major. The second movement is a lyrical work in 6/8 time is in E-flat major. It is in a more free-rounded binary, or ABA, form with each of its halves repeated (AABABA). Its hesitant string gestures and subtle use of chromaticism lend it a certain grace and sensitivity.
Menuetto. Allegretto-Trio, 3/4. The third movement is a classic minuet and trio. A sinister minor-mode minuet full of polyphonic imitation is contrasted with a pastoral trio that puts the horns to good use. The minuet begins with an angry, cross-accented hemiola rhythm and a pair of three-bar phrases. As always in a minuet and trio, the minuet returns at the end. This minuet is a far cry from the calm gentle minuet of Eine Kleine Nachtmusik.
Finale. Allegro assai, 2/2. The fourth movement opens with a series of rapidly ascending notes outlining the tonic triad illustrating what is commonly referred to as the Mannheim rocket (a swiftly ascending passage typically having a rising arpeggiated melodic line together with a crescendo, an orchestral technique pioneered by the court orchestra of Mannheim in the latter half of the 18th century). While the first movement presents a sense of unease, the fourth movement expresses a far more violent nature and through its mixed form a more profound unease.
Mozart's Symphony No. 40 is scored for flute, 2 oboes, 2 clarinets, 2 bassoons, 2 horns, and strings. No timpani or any other rhythm instruments were used.
Sources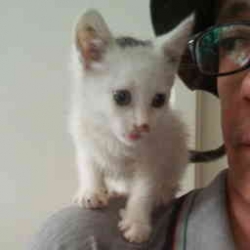 Latest posts by M. Özgür Nevres
(see all)