Conducted by Frans Brüggen, Dutch early music orchestra The Orchestra of the Eighteenth Century (Dutch: Orkest van de Achttiende Eeuw) plays Wolfgang Amadeus Mozart's Symphony No. 40 in G minor, KV. 550.

Completed on 25 July 1788, the composition occupied an exceptionally productive period of just a few weeks in 1788, during which time he also completed the 39th and 41st symphonies (26 June and 10 August, respectively). It is sometimes referred to as the "Great G minor symphony," to distinguish it from the "Little G minor symphony," No. 25. The two are the only extant minor key symphonies Mozart wrote.
The work is in four movements, in the usual arrangement for a classical-style symphony (fast movement, slow movement, minuet, fast movement):
Molto allegro, 2/2
Andante in E-flat major, 6/8
Menuetto. Allegretto – Trio, 3/4
Finale. Allegro assai, 2/2
The Orchestra of the Eighteenth Century (Dutch: Orkest van de Achttiende Eeuw) is a Dutch early music orchestra. Frans Brüggen and Sieuwert Verster co-founded the orchestra in 1981. Although he did not have a formal title with the orchestra, Brüggen served as the de facto principal conductor of the orchestra from its founding until his death in 2014. Verster has served as the orchestra's manager since its founding.
Franciscus ("Frans") Jozef Brüggen (30 October 1934 – 13 August 2014) was a Dutch conductor, recorder player, and baroque flautist. He is considered among the foremost experts in the performance of eighteenth-century music. At the age of 21, he was appointed professor at the Koninklijk Conservatorium Den Haag and later held the position as Erasmus Professor at Harvard University and Regent's Professor at the University of Berkeley, making him one of the youngest musical scholars of the time.
Sources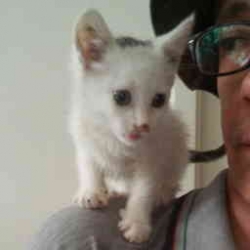 Latest posts by M. Özgür Nevres
(see all)