French classical violinist Renaud Capuçon and the French pianist Frank Braley perform Maurice Ravel's Sonata for Violin and Piano (Violin Sonata No. 2).
There are four movements. With the starting times in the video:
00:19 Allegretto (sol major)
08:30 Blues. Moderato (la flat major)
13:40 Perpetuum mobile. Allegro (sol major)
Inspired by the musics of American origin (jazz and blues), Ravel composed this sonata between 1923 and 1927. When the composer was living in Montfort-l'Amaury, France, he accompanied a French violinist, Helen Jourdan-Morhange (1888 – 1961). Ravel and Helen shared a love for jazz. In a letter in March 1920, Ravel indicated that he was planning to write a violin concerto for her – but that was an unfulfilled project. Ravel dedicated to her the Sonata for Violin and Piano, and it was intended that she should give the first performance. But her career was cut short when her hands were afflicted by arthritis.
The classic blues band of W.C. Handy (William Christopher Handy – November 16, 1873 – March 28, 1958, an American blues composer and musician, he was widely known as the "Father of the Blues") exhibited the style of St. Louis blues in Paris from 1923 to 1927. Ravel was inspired by the style of music and dance and applied the technical and melodic forms of blues to the work.
Jazz elements can also be found in other works of Ravel, for example, the Piano Concerto for the Left Hand, etc.
Sources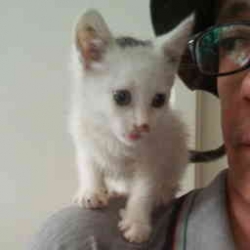 Latest posts by M. Özgür Nevres
(see all)