Conducted by Sir Colin Davis, Members of the Bavarian Radio Symphony Orchestra perform Wolfgang Amadeus Mozart's Serenade No. 13 in G major (K. 525), widely known as "Eine kleine Nachtmusik". This concert took place in 1991 in the venerable ambiance of the Historischer Reichssaal Regensburg, Germany.
Wolfgang Amadeus Mozart's Eine kleine Nachtmusik
Wolfgang Amadeus Mozart's "Eine kleine Nachtmusik," K. 525, is one of the most recognizable and beloved works in the classical repertoire. The title translates from German to "A Little Serenade" or "A Little Night Music."
The composition is a serenade, typically a light, evening piece performed outdoors, and it was composed in 1787. The work's enduring appeal stems from its charming melodies and lively rhythms, which make it accessible to both casual listeners and classical music enthusiasts alike.
The original manuscript has been lost, and it was first published posthumously in 1827. "Eine kleine Nachtmusik" is scored for string instruments, and it's often performed by string orchestras or string quartets. The piece consists of four movements:
Allegro: This first movement is in sonata-allegro form and is known for its lively, bouncing rhythm. The principal theme is one of Mozart's most recognizable melodies.
Romanze – Andante: The second movement is a gentle, lyrical piece, contrasting sharply with the vigorous first movement.
Menuetto – Allegretto: This third movement is a minuet and trio, a traditional dance form of the time. It is characterized by its stately, triple-time rhythm.
Rondo – Allegro: The final movement is a joyful rondo, where the main theme is repeated between contrasting sections, creating a spirited conclusion to the piece.
Mozart composed the piece during a very productive period in his life when he was also working on his opera "Don Giovanni." Despite the lighthearted nature of "Eine kleine Nachtmusik," this period was fraught with personal and financial difficulties for Mozart.
The popularity of "Eine kleine Nachtmusik" has led to its use in various films, commercials, and other media, further ingraining it in popular culture. Its themes are often used to signify or parody classical elegance and it remains a staple in the repertoire of chamber ensembles and orchestras around the world.
Sources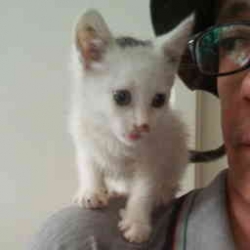 Latest posts by M. Özgür Nevres
(see all)