Legendary Italian tenor Luciano Pavarotti sings Celeste Aida, a romanza from the first act of the 1871 opera Aida, by Giuseppe Verdi. Recorded at the Teatro alla Scala in Milano in 1986.
Celeste Aida
"Celeste Aida" is a famous aria from Giuseppe Verdi's grand opera "Aida". The title of the aria translates to "Heavenly Aida" in English.
In the opera, "Celeste Aida" is performed near the beginning of the first act by the character Radames, a military commander. The aria is a monologue in which Radames dreams of victory on the battlefield and of his love for the Ethiopian princess Aida. In the story, Aida is enslaved by the Egyptians, which makes Radames' love for her a deeply complex and tragic affair.
"Celeste Aida" is a staple of the tenor operatic repertoire and is frequently performed in recitals. It is known for its lyrical beauty but also its technical difficulty, requiring the singer to display considerable vocal control and strength. It is also known for its high notes, particularly the concluding B-flat, which can be a challenge for even the most accomplished tenors.
Aida is a grand opera in four acts. It was first performed at the Khedivial Opera House in Cairo on December 24, 1871. The libretto (lyrics) of the opera was written by the Italian journalist, poet, and novelist Antonio Ghislanzoni (25 November 1824 – 16 July 1893), and the opera itself was commissioned by the ruler of Egypt to commemorate the opening of the Suez Canal. The storyline of "Aida" is set in ancient Egypt and is filled with political intrigue, love, war, and loyalty.
Celeste Aida lyrics (libretto)
Italian
Se quel guerrier io fossi!
Se il mio sogno si avverasse!
Un esercito di prodi da me guidato
E la vittoria e il plauso di Menfi tutta!
E a te, mia dolce Aïda,
Tornar di lauri cinto
Dirti: per te ho pugnato,
Per te ho vinto!
Celeste Aïda, forma divina,
Mistico serto di luce e fior,
Del mio pensiero tu sei regina,
Tu di mia vita sei lo splendor.
Il tuo bel cielo vorrei ridarti,
Le dolci brezze del patrio suol
Un regal serto sul crin posarti,
Ergerti un trono vicino al sol,
English translation
If only I were that warrior!
If only my dream might come true!
An army of brave men with me as their leader
And victory and the applause of all Memphis!
And to you, my sweet Aida,
To return crowned with laurels,
To tell you: for you, I have fought,
For you, I have conquered!
Heavenly Aida, divine form,
Mystical garland of light and flowers,
You are the queen of my thoughts,
You are the splendor of my life.
I want to give you back your beautiful sky,
The sweet breezes of your native land,
To place a royal garland on your hair,
To raise you a throne next to the sun.
Sources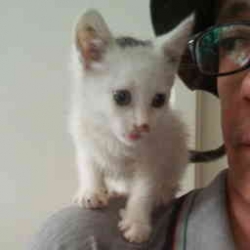 Latest posts by M. Özgür Nevres
(see all)