Accompanied by the NDR Radiophilharmonie, the German classical violinist Arabella Steinbacher performs the popular Ralph Vaughn Williams masterpiece "The Lark Ascending". Conductor: Andrew Manze. Recorded on September 13, 2014, at the Kuppelsaal Congress Center, Hanover.
The Lark Ascending
"The Lark Ascending" is a musical work by the British composer Ralph Vaughan Williams (1872-1958). He composed it in 1914 for violin and piano, but the version most commonly performed today is the orchestral version with a violin solo that he arranged in 1920.
This piece is inspired by a poem of the same name by the English poet George Meredith, which describes the flight of a skylark. Like the poem, Vaughan Williams's "The Lark Ascending" is a pastoral idyll, evoking the peaceful English countryside and the joyous flight of the bird.
The solo violin in the piece represents the lark, and the music's ethereal and rhapsodic quality aims to capture the bird's soaring flight and its song. The work is known for its extremely lyrical and expressive violin lines, which require a high level of technical skill to perform.
"The Lark Ascending" has become one of Vaughan Williams's most popular works and is often played on classical music radio stations. In fact, it has been voted the nation's (UK's) favorite piece of classical music multiple times in the annual poll conducted by the BBC's radio station, BBC Radio 3.
It's worth noting that the composition's creation was interrupted by the outbreak of World War I, with Vaughan Williams serving in the war as a medic. This experience greatly impacted his life and his music, and "The Lark Ascending" can be seen as an ode to peace and the natural world in contrast to the devastation of war.
George Meredith's poem "The Lark Ascending"
He rises and begins to round,
He drops the silver chain of sound,
Of many links without a break,
In chirrup, whistle, slur and shake.
For singing till his heaven fills,
'Tis love of earth that he instills,
And ever winging up and up,
Our valley is his golden cup
And he the wine which overflows
to lift us with him as he goes.
Till lost on his aerial rings
In light, and then the fancy sings.
Sources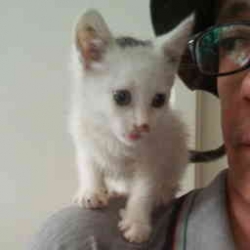 Latest posts by M. Özgür Nevres
(see all)