Accompanied by the Symphony Orchestra of the Stanisław Moniuszko Music School, Alicja Matuszczyk (oboe) and Julia Iskrzycka (violin) perform Johann Sebastian Bach's Concerto for Violin and Oboe, BWV 1060r. Conductor: Andrzej Kucybała. Recorded during the Polish Nationwide Music Schools' Symphonic Orchestras Competition 2013. This is the winning concert.
Johann Sebastian Bach's Concerto for Violin and Oboe, BWV 1060r
The piece, BWV 1060r is actually known as Concerto for Two Harpsichords in C minor, BWV1060.
It is one of the few examples of a concerto grosso written by the German composer. The concerto grosso is a form of baroque music in which the musical material is passed between a small group of soloists (the concertino) and the full orchestra (the ripieno).
The exact date of its composition is not known, but most of the concertos Bach wrote for harpsichord date from his period in Leipzig (1723-1750).
The concerto is scored for two harpsichords, two violins, a viola, and a continuo. It is structured in three movements:
Allegro
Adagio
Allegro
Like most of Bach's works in the concerto form, the first and last movements are written in a fast tempo, and the middle movement is slower, providing contrast. The use of two harpsichords allows Bach to create intricate contrapuntal interactions between the soloists.
Interestingly, it is believed that this concerto is a transcription of a lost double concerto for violin and oboe, considering the tessitura (range) and idiomatic lines of the solo parts, which are much more comfortable for violin and oboe than for keyboard instruments. A reconstructed arrangement of this concerto for violin and oboe is classified as BWV 1060R (the piece above).
In terms of its place in Bach's oeuvre, the Concerto for Two Harpsichords in C minor, BWV 1060, is not as frequently performed as some of his other concertos. However, it's still an example of his remarkable ability to write complex, interweaving parts and his distinctive approach to the concerto grosso form.
Sources
Concerto for two harpsichords in C minor, BWV 1060 on Wikipedia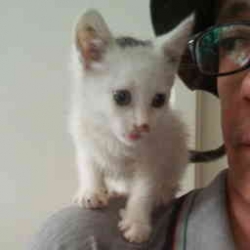 Latest posts by M. Özgür Nevres
(see all)